Today has been a driving day. Not a lot to see or visit along the way, until we hit the town of Rundu.
It has been 320k's of hard slog into a strong head wind along boring very straight sealed, road.
Sealed that is till 8k's from our present camp site.
A colourful dwelling of more permanent materials
The villages we have passed on the way has seen a steady transition from tin shed dwellings, to traditional thatched roofed shelters. One would think, far better suited to the heat of summer, particularly.
While this part of Namibia looks to be fairly underpopulated on the map, the town of Rundu and villages further east, have seen an incredible number of children leaving schools and walking beside the road, I presume, home. Like in northern west Africa, no older people.
We refueled at Grootfontein and again at Rundu. Just after leaving Grootfontein we passed a Camping & B&B site called Maori…mmm. Then about 60k's later, a farm entrance called Taranaki. Perhaps there have been Kiwi's who have emigrated and set up businesses here in Namibia?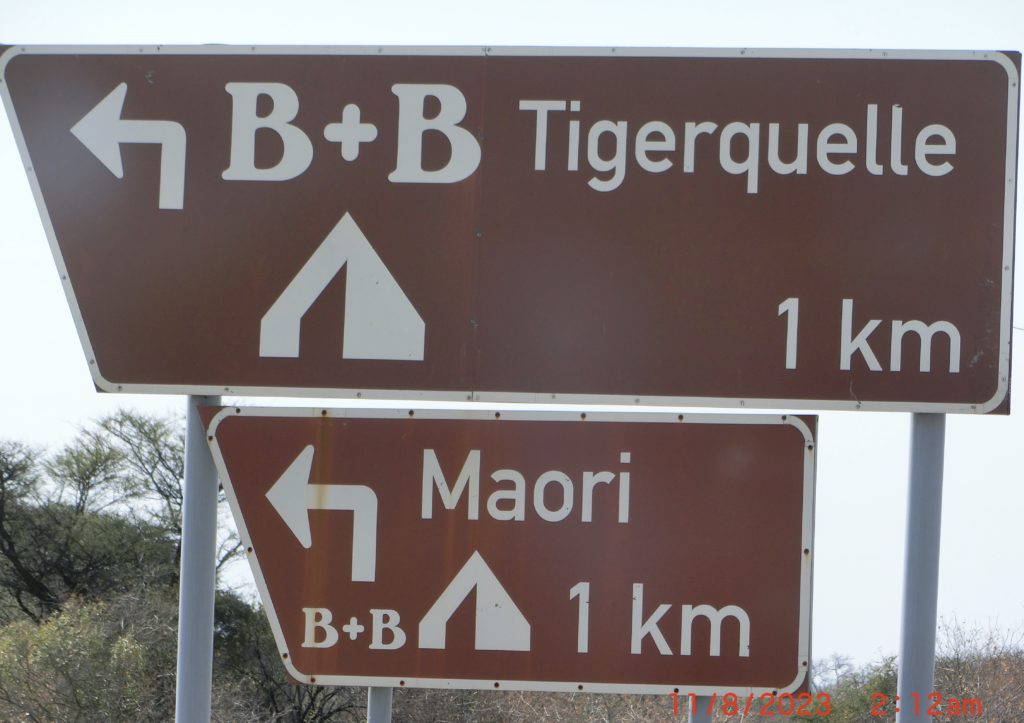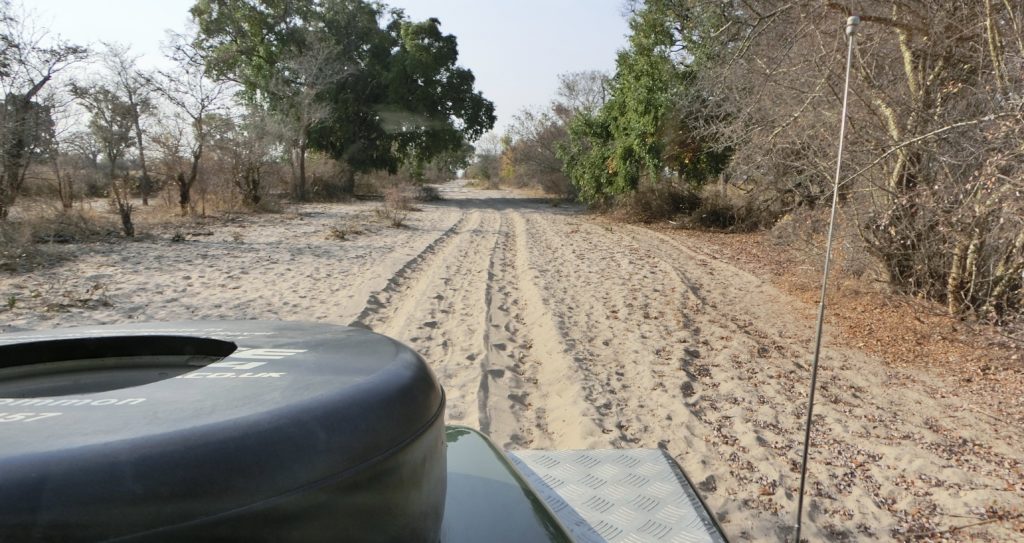 A short stint in deep sand. Not far enough to deflate the tyres.
Reaching tonight's camp site had us driving 2k's north along a deep sandy track. Then another 6k's on a gravel road. At one point a young goat decided to head across to the other side of the road. He certainly went under Poki but do not think a wheel hit him. We didn't hang around to find out or the whole village would have been seeking compensation for the most amazing goat in. Just thankfully it wasn't a young child!
Tonight's camp, Okacuito
There were no signs on the main road indicating a camp site but Jen had found it amongst many others on iOverland due to it's rave reviews from previous campers.
So, Alex & Liz we are spitting distance from Angola, across the Okavango or Kavango River. It is the northern border of Namibia. It seems perfectly safe but there have been reports of Angolan's swimming across and stealing anything left out overnight by campers, and returning to the wilds of the other side. There is the temptation to swim across, touch the other side and return before the croc's got me. The thought didn't last long..:)
These stories of thieves crossing the river may or may not be correct. So far, we have not seen a soul on the other side.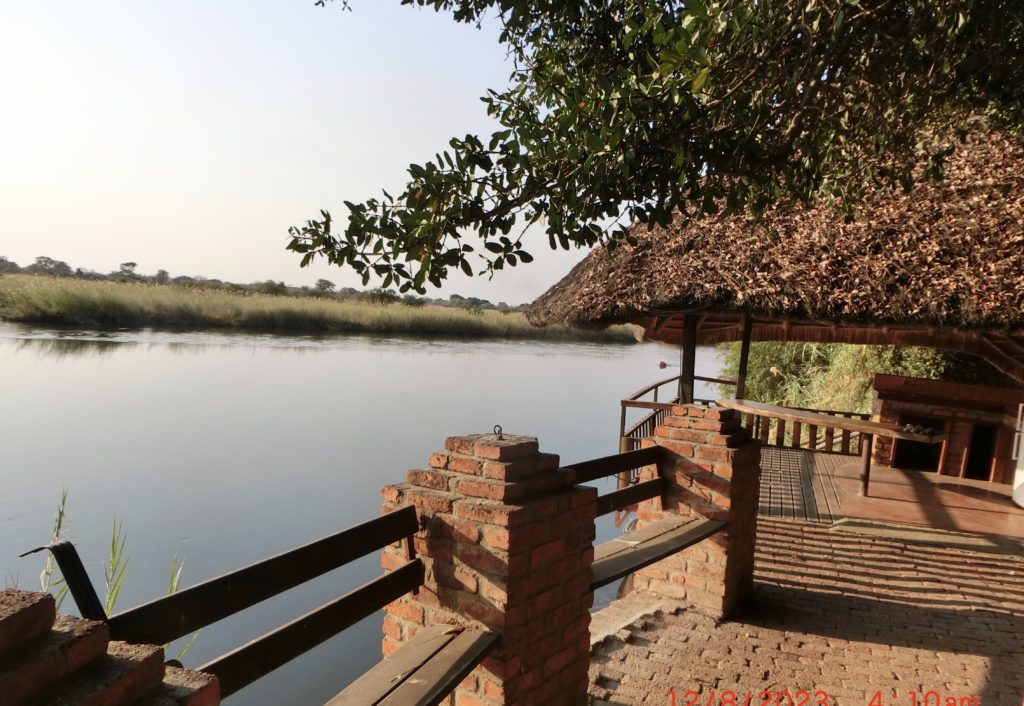 Overlooking the (O)Kavango River.
The night is still and it's a beautiful setting. There are Hippo's and Crocodiles in the river. I could see the heads of five Hippo's through binoculars, about 200m up the river. One of our neighbours in the camp was on the river in a small dingy and managed to catch 3 fairly large fish, all over 2kg. We went and had a chat with him and his wife. They have been coming to this area for 23 years and claim for them, it's the best camp in Namibia.
I have noticed that the further we get away from the more popular areas we are seeing less and less of the tourist vehicles and more of the die-hard adventures and explorers. Mainly South African and they are a much more friendly and hospitable type.
The roofing is a work of art.
Not long before finding this camp a Defender passed us in the opposite direction. They are obviously Overlander's and apart from the characteristic flashing of lights and waving, we would have loved to stop and chat with them but with traffic behind us, the opportunity passed in a flash.
Hits: 54