This morning our first port of call was the car hire company. Dennis had looked at his credit card statement last night and the charge was double the amount on the invoice. We went to investigate why. Some clause deeply hidden in the conditions, apparently, advised the higher charge would cover any "extras". Toll charges, petrol, if the tank isn't returned full, cleaning if the car isn't clean etc. Once the car is returned a refund will be calculated. Inevitably there will be something they will add.
We had planned to visit the Umgeni River Bird Park, slightly north of Durban. First, though, we made a tour through the centre of the city.
City Hall. Built between 1906 & 1910.
Umgeni Bird Park
We arrived at the Bird Park just as a show was taking place with various performing birds. A pelican, kookaburra, vulture, which was supposed to peck toes, if they were left exposed, and various other species.
There were birds from all over the world. Flamingos, owls, hornbills, toucans, macaws, parrots, ibis, kookaburras, cranes and all sorts. A mixture of African species and exotic species from Papua New Guinea, Australia and South America.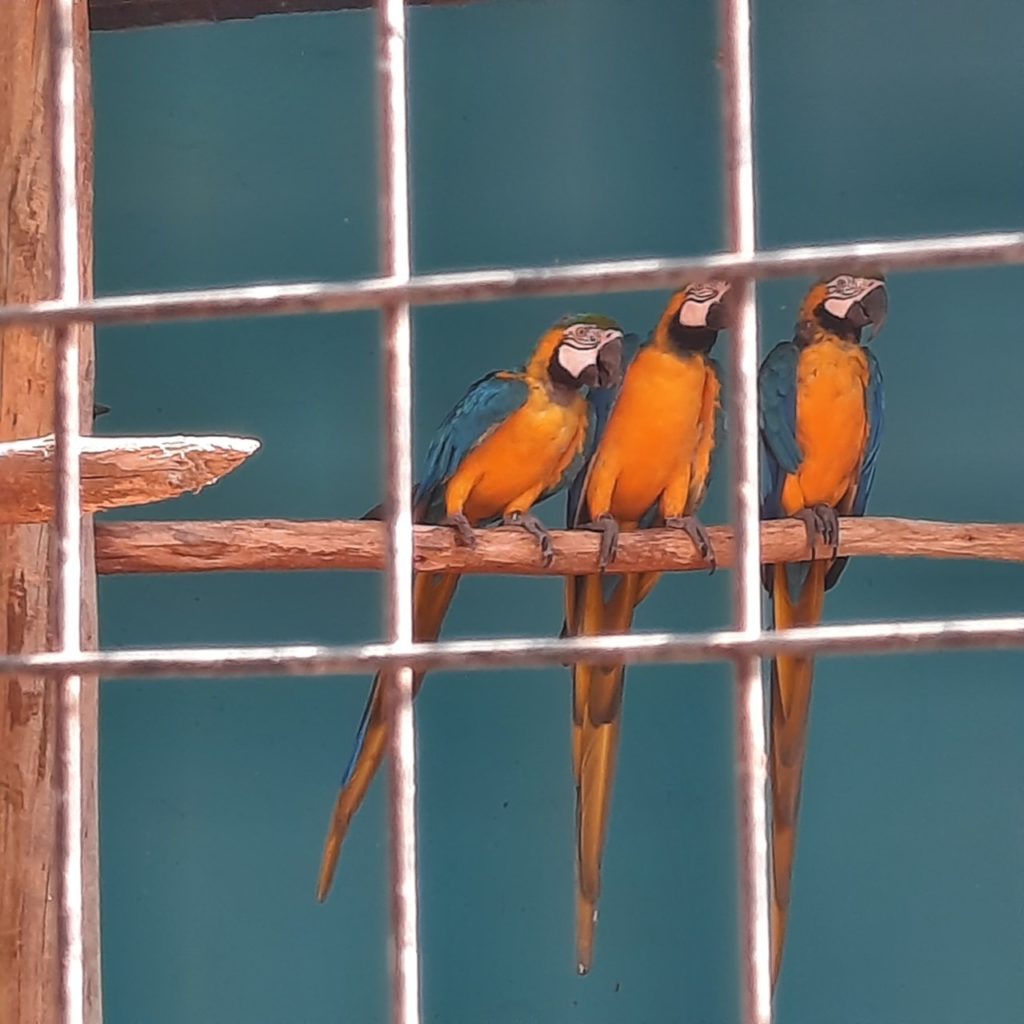 Blue & Gold Macaws
Beautiful Sun Conures from South America.
Grubby partially pink Flamingos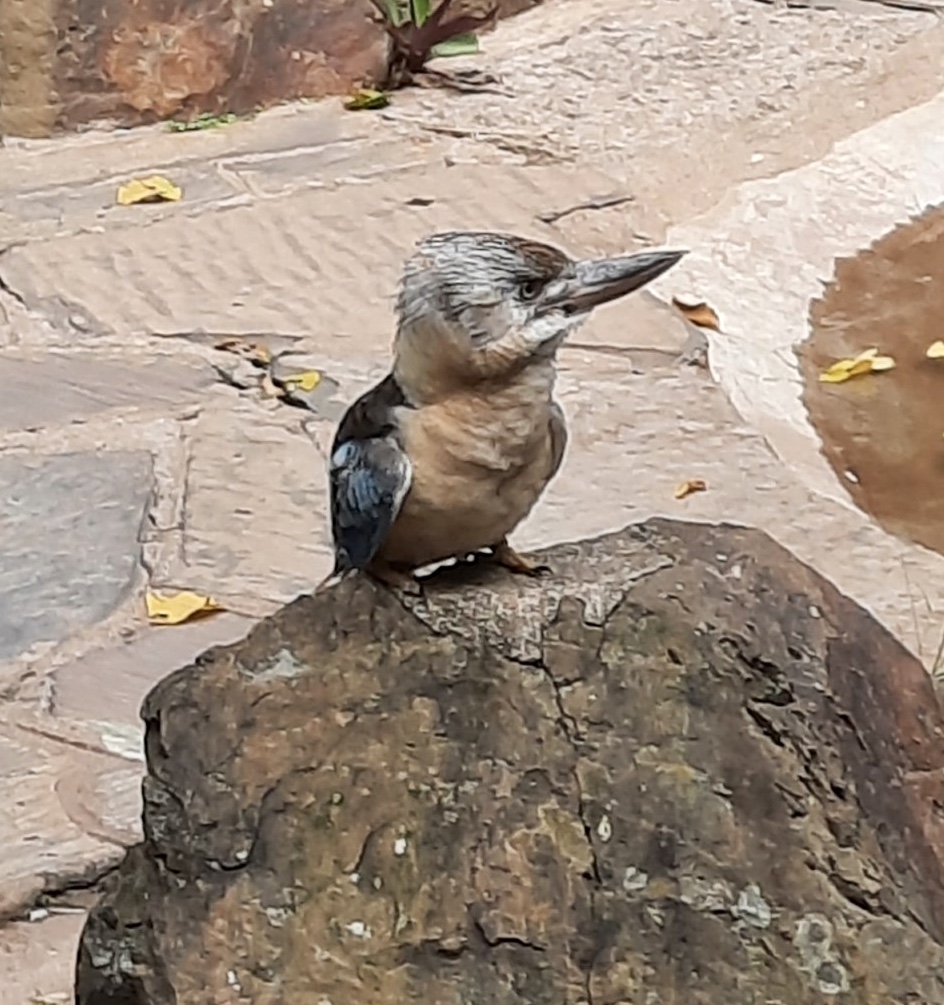 Blue winged Kookaburra from Australia & Papua New Guinea.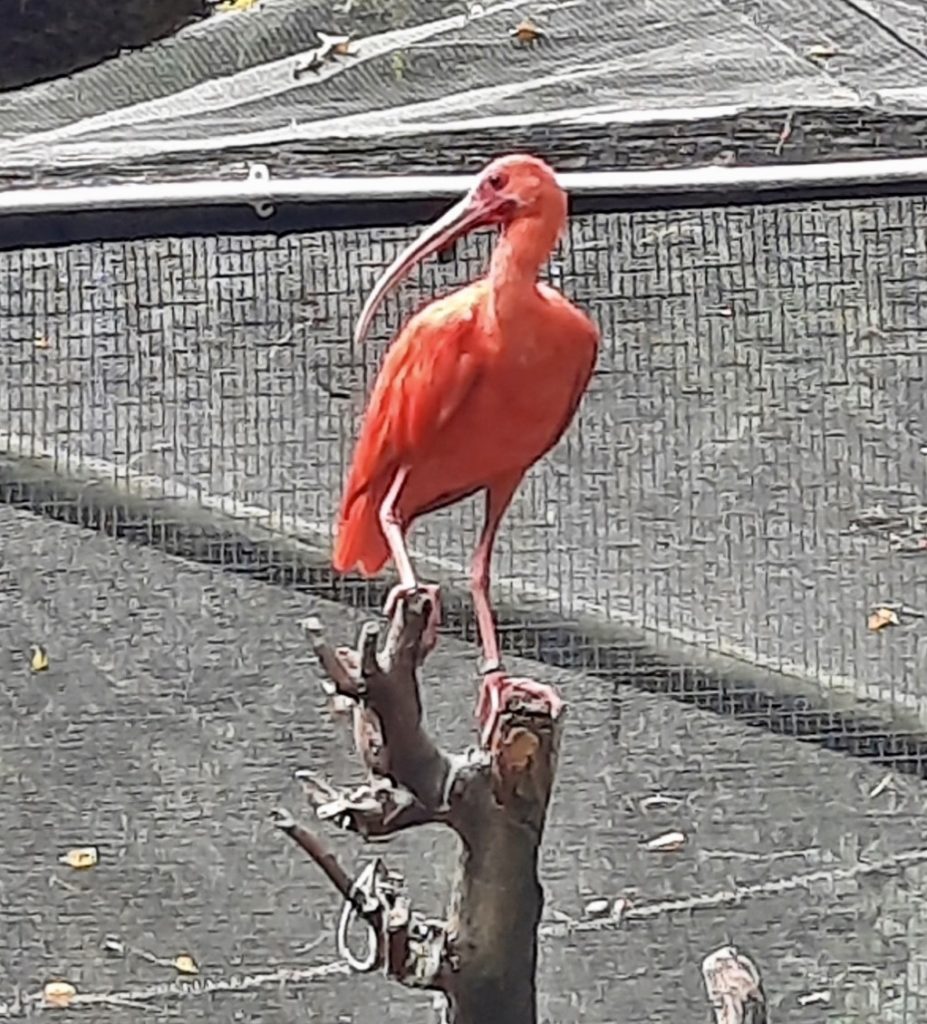 Scarlet Ibis from South America & Caribbean
Magnificent Great Horned Owl. The Americas.
We went to the cafeteria for sustenance. As we were approaching the counter to order I was attacked. Don't panic, it wasn't serious. Not an attack by a human, but some exotic bug. It landed on and bit my elbow. It was knocked off and I was uninjured. According to the guy running the cafe, it was a rare bug.
Being rare didn't stop it being nasty.
Bug
On our way back we stopped at the Galleria Mall to buy a steak pie which Adam wanted us to have for dinner. Once back at our apartment I did some research into whether or not we are going to need visas for the countries we are going to visit in Southern Africa. We had another power cut from 8 – 10pm. I prepared and cooked dinner, so this was all eaten and cleared up before darkness descended. It's such a nuisance at this time of the evening, as we can't watch Netflix etc. Last night we watched another of Adam's choices, Legend. I thought I would go to bed having nightmares of an attack by zombies, but fortunately slept, without dreaming.
Hits: 80