First. Happy Birthday Steve. My talented son, living in Lismore, Australia.
The day dawned dull and cloudy. Still warm though.
Yesterday as Jen mentioned, we went to a mall again. It's our entertainment now, as well as for picking up food etc. This mall had a bookshop. It's fine reading books on the Mac, but I prefer to read real books. So I browsed in the Local section and found two titles that hopefully will give me a better understanding of South African culture and politics. The first book 'Sabotage. Eskom Under Seige' by Kyle Cowan. Eskom, the electricity supplier for South Africa. The second book The ANC Billionaires. Big Capital's Gambit and the rise of a few'. by Pietre du Toit. The third, 'The New Silk Roads' by Peter Frankopan. Jen and I both read Frankopan's previous book 'Silk Roads'. This one looking into the geopolitical events that are evolving and their likely results. Bill in Vancouver suggested this.
This morning we returned our VW Polo to the rental car company and exchanged it for a Renault Kwid, for the next month. Smaller and half the price but also much less enjoyable to drive. Extremely twitchy steering. However, it will be economical and quite sufficient for visiting "the mall"…:)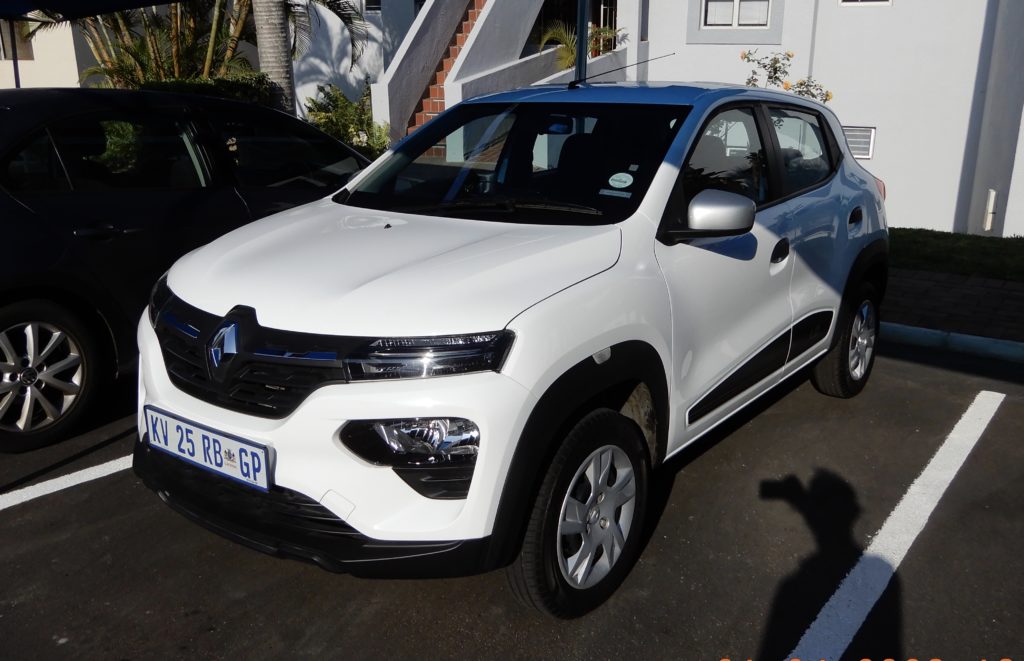 Renault Kwid. Aptly named.
I haven't seen Mall's in the UK like they have here. Every international and domestic brand are represented. The malls are huge. They proliferate in NZ but nothing like the scale of SA. The UK still enjoy local shops, which frankly, I prefer.
So, at last we have confirmation, for now anyway, that our vehicles are scheduled to arrive on 18th May. Today we have been in S.A. one week.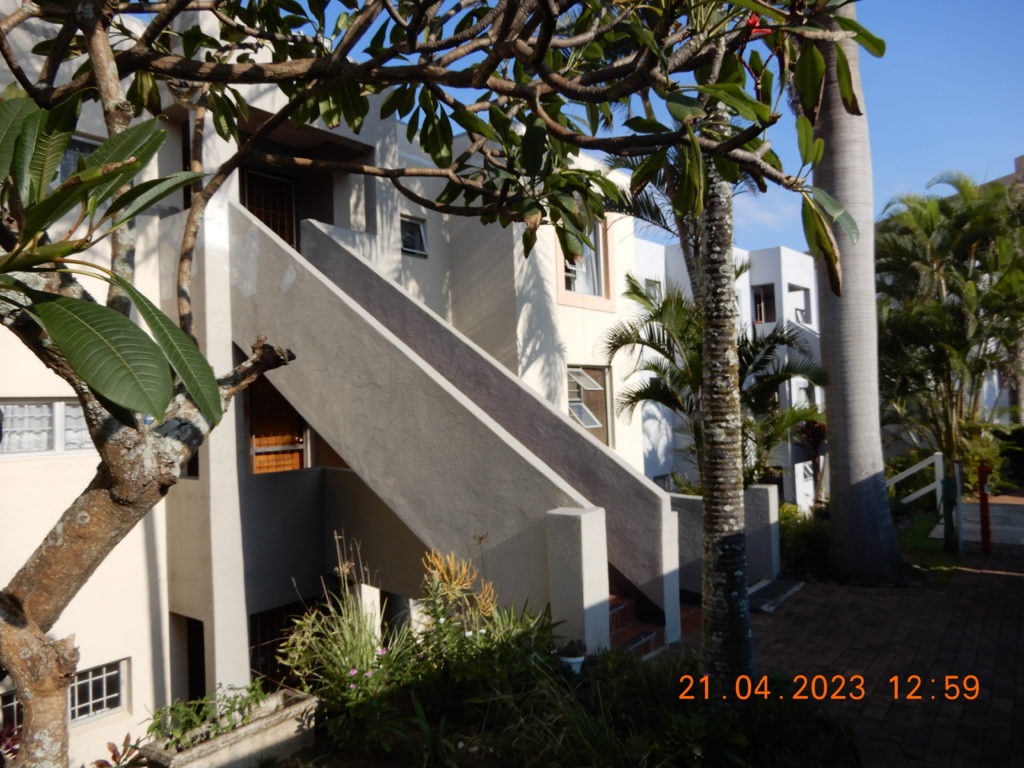 The apartment entrance. The time on the bottom is 2 hours early, but I need a 12 year old to change it on my camera..:)
Jen was excited to see two monkey's in the vegetation outside our bedroom window. The risk of them invading while we are out, through an open window is real! How they could get through the fence and over it, with an electrified section on top, is doubtful. Ah! unless they know when Loadshedding occurs…:)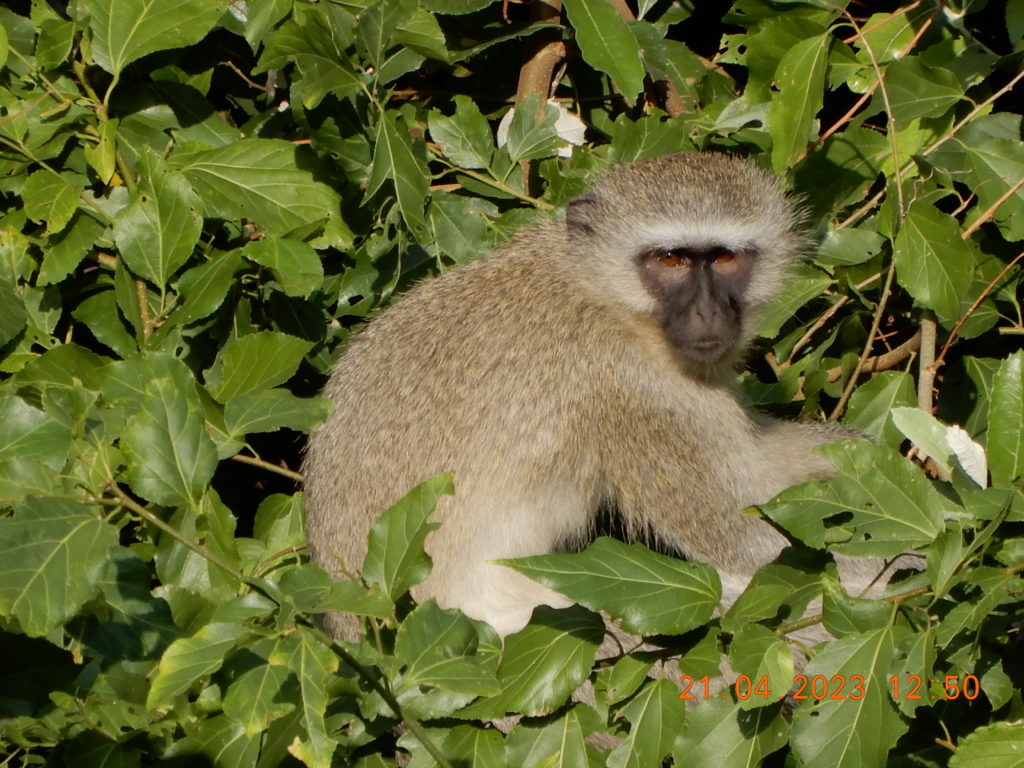 Cheeky monkey casing our apartment.
Tonight we will watch the continuation of Netflix's 'Occupied'. It's not so hard on my sensibilities but Adam went to sleep.…:)
Brother Kelvin and Jen after two months, are soon to wind up their Tasmanian adventure and brother Ash is about to head to Australia, then on to the UK or Poland with his pushbike…:). Sorry Ash.
Hits: 95