Another early morning. Sleep wasn't possible due to competing Imams calling their flocks to prayer night and morning.
Pulling out of Coco Beach we were immediately in a market. The whole road had become one massive selling place. Yesterday I searched all afternoon for a stall selling vegetables. Plenty of fruit, but not a vegetable to be seen. This morning the whole street and many surrounding streets were full of stalls selling every possible type of vegetable.
After stopping a few times to chose vegetables and after much persuasion to try and get me to buy rice, fish, chillies and all sorts of herbs, we set off out of town towards the Gambian border.
We also stopped to look for bread. The first shop I tried only had one baguette left. Dennis managed to find another, so Adam had bread as well.
Traffic was slow, there are speed bumps everywhere. Adam calls them "sleeping elephants" as some of them are enormous. There are many trucks too, so progress is slow.
We stop for lunch near a baobab tree. Adam wanted a shot of the Land Rovers with a baobab tree.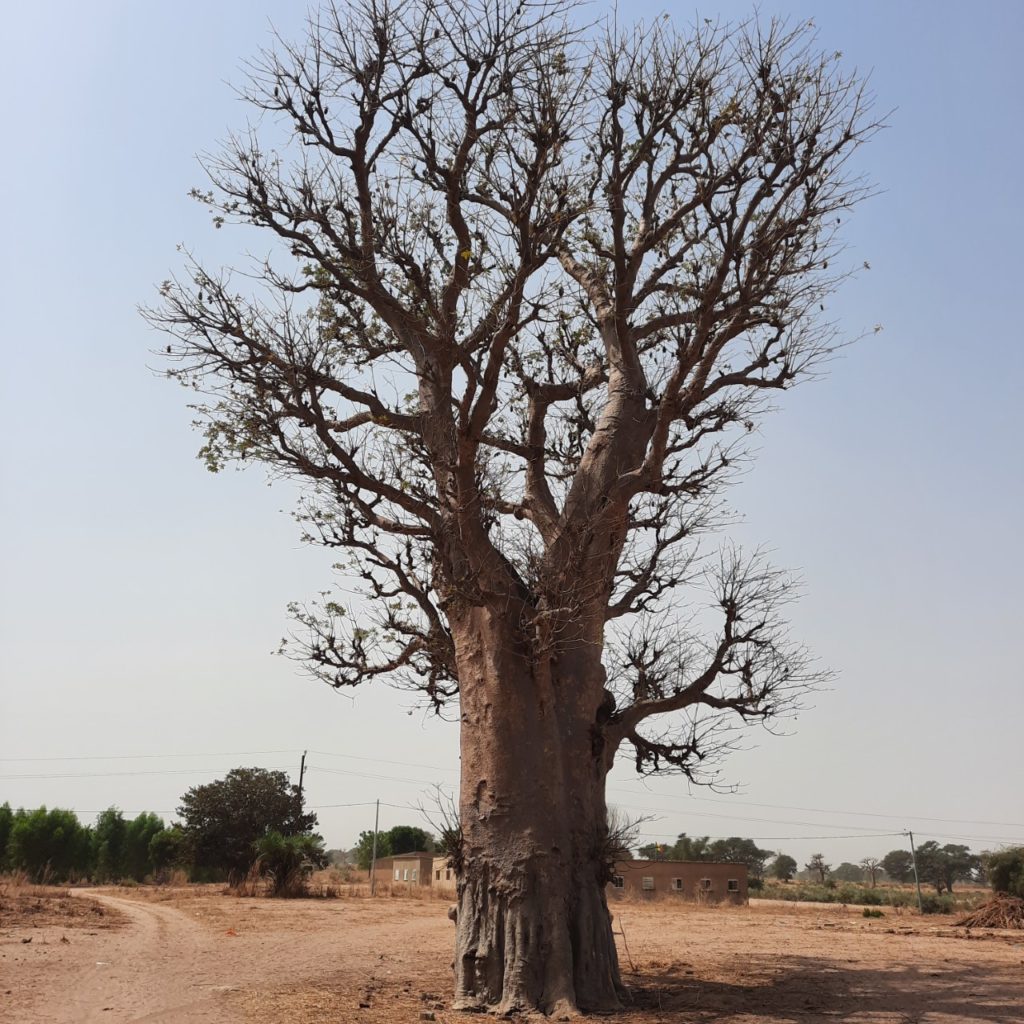 Of course within minutes people are around us asking for money. I do find the continuous asking for money and begging difficult. The children constantly clamour at the door with their hands out when we stop. You simply cannot give to everyone. Should one give to them at all? Does this not just encourage them to beg from every foreigner they see. Dennis uses a counter by putting his hand out and asking them for money.
It has taken us much longer to progress towards the border than our Sat-Nav predicted. It is tiring and getting hotter as we get further south. Well up in the 30's during the day. At night it is around 18 degrees. Not so bad for sleeping.
There is one campsite shown on iOverlander before we reach the border. Camp Fadidi. We decided to have a look at it and see if we would stay. It was relatively early, 15.30, but we didn't fancy facing the border aggravation, which could take several hours, and then have to look for a camp in Gambia.
It didn't look promising with some very tatty signs directing us down sandy tracks. However, it turned out to be a complex of bungalows beside a river. Quite nice with bougainvillea everywhere and a central bar/restaurant. We are able to camp in our vehicles and there is a toilet and shower block. We park under some awnings in the shade.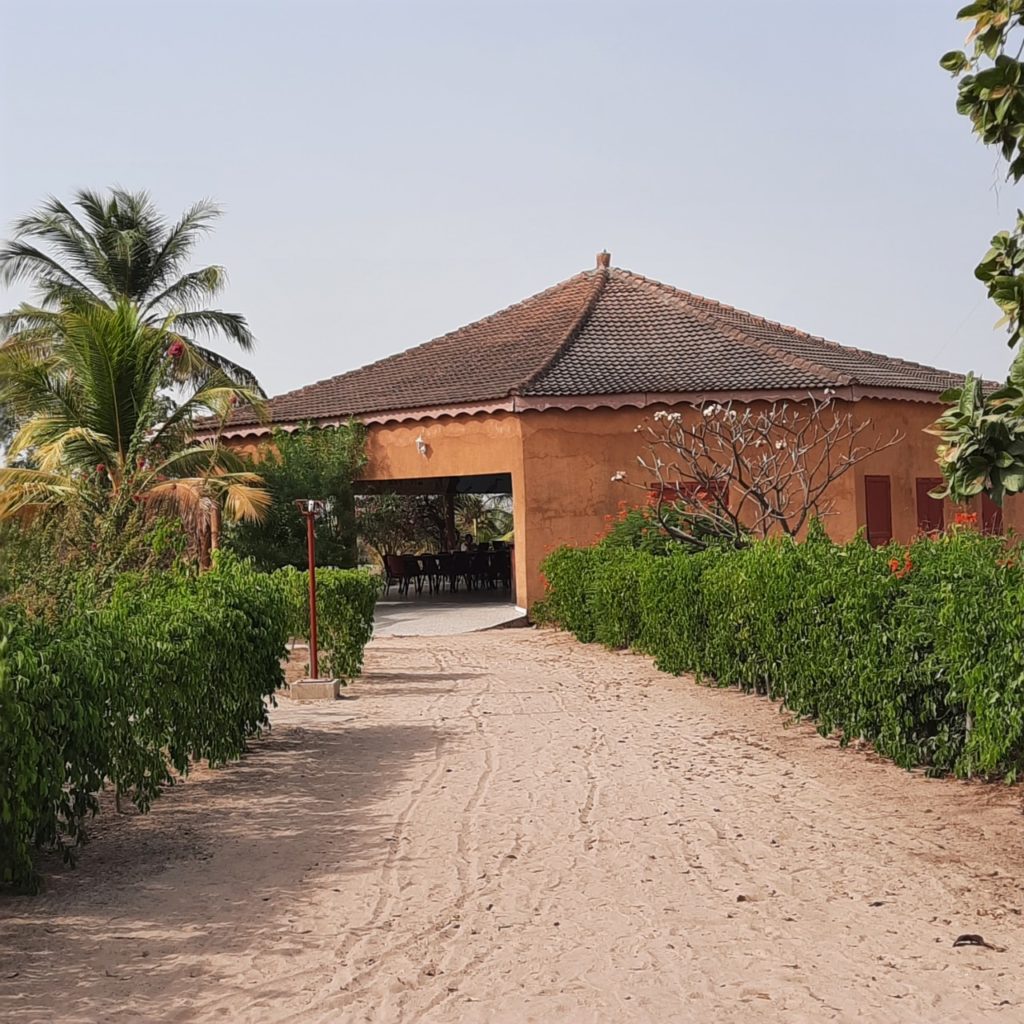 Dennis and I go exploring and walk down to the river. There are thick areas of mangroves. We joke about crocodiles. As we leave a man, we think German as there were a group of Germans in the restaurant when we arrived, is actually going for a swim. There aren't any crocodiles, but it certainly wasn't water I would even paddle in, yet alone go for a swim in!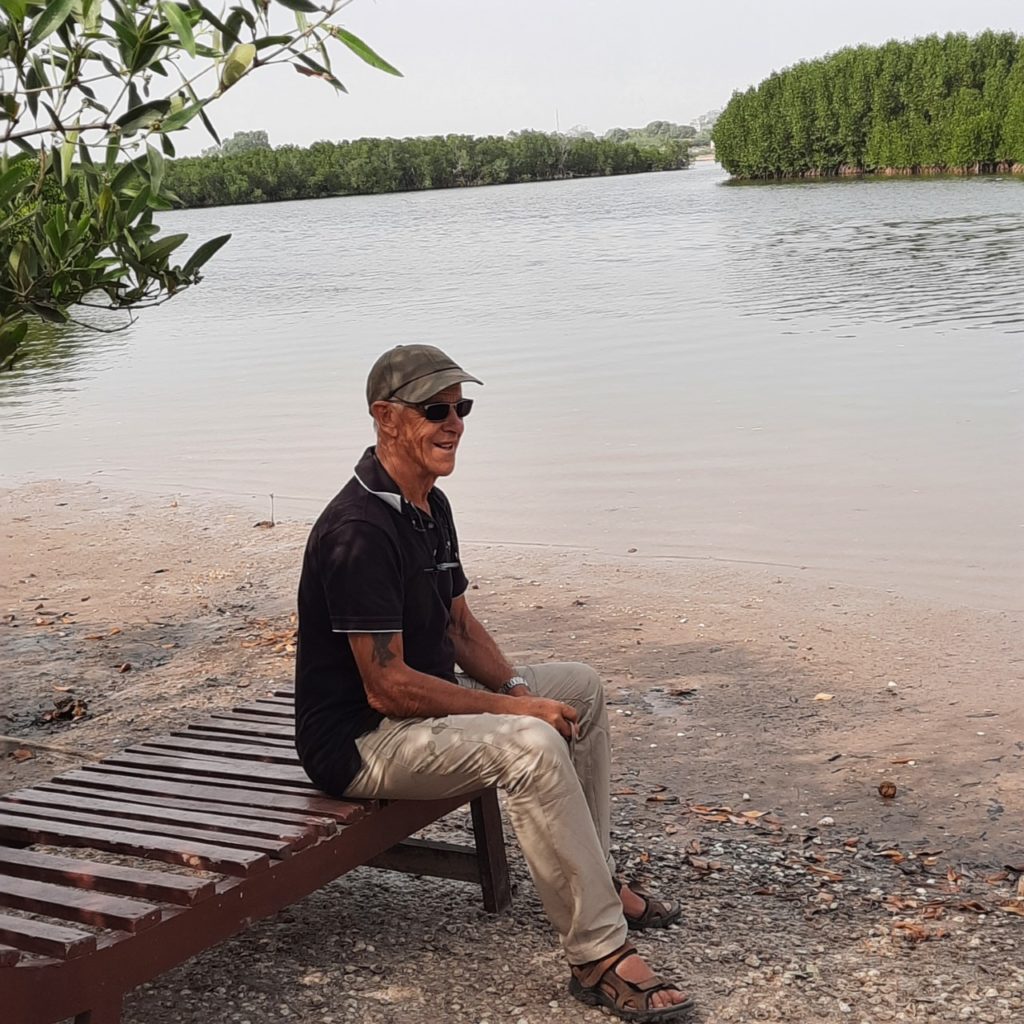 After a shower and dinner we're in bed before 9.30. Tomorrow we'll face the border crossing.
Hits: 68