Another early start. Alarm set for 6am for an 8am departure from the camp.
We had to do some shuffling of campers vehicles to get out and were on the way to the Guinea Embassy, 8k's across the other side the city. The reason for an early start was try to avoid traffic congestion. That theory was a waste of time as it was chaos.
The Guinea Embassy gained, we were not too long before being ushered into a small office. However, it was 90min before leaving. The official did not have a clue what he was doing and had to get assistance. So, after all the messing and quite a bit of dosh, some of it for official purposes. If you know what I mean. We are on our way with letters approving our entry into Guinea in 7 days, valid for 3 months after entry. No doubt we will go through the same procedure again at the border. We shall see?
Here's hoping the border from Guinea to Cote D'Ivore will let us entry into the latter.
Leaving Dakar
Leaving the city was relatively straight forward as we were not far from the Toll road. Relief. The worry is, in massive congestion, you touch a car, in the right or wrong and who knows where that could end up!
By 11am we are on our way to keep an appointment with Michel. Michel has a garage on the road from Mbour to Joal. about 90k's south of Dakar. He is going to fit new bearings to the two drive belt pulleys.
En route we spent 80,000CFA's which is NZ$207 for 10lLCastrol Magnatec Fully Synthetic 5w40 engine oil. Engines like clean oil.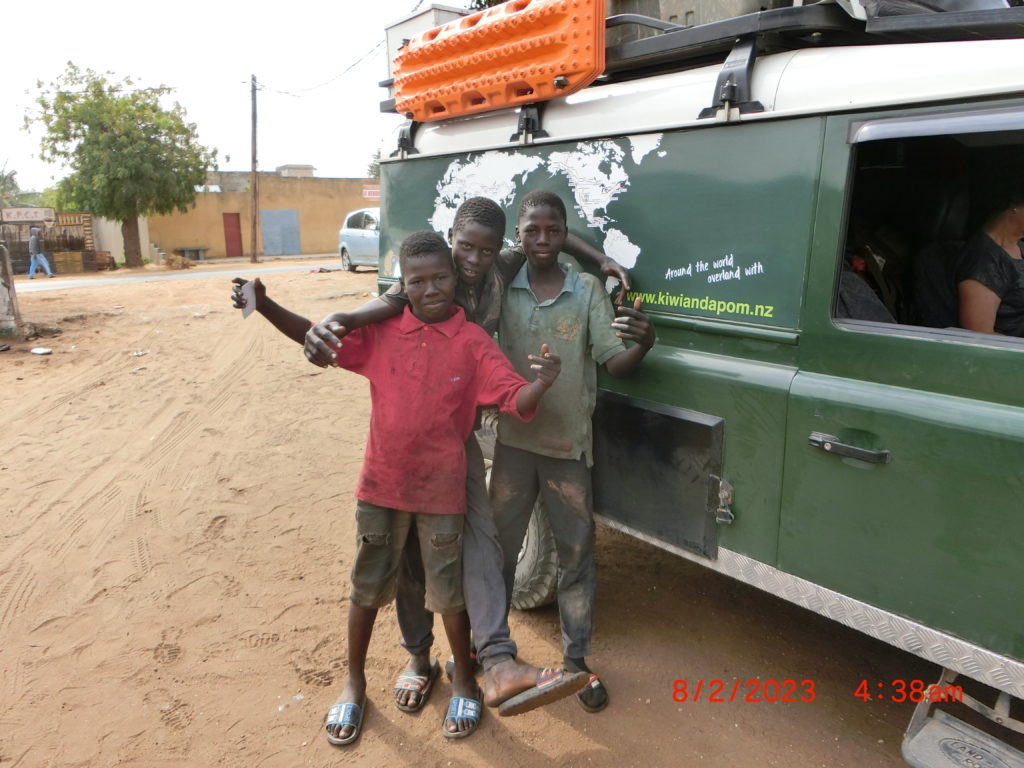 Oil change and bearings fixed.
In no time the mechanics had the drive belt off and diagnosed not only the two idler bearings failing but also the tensioner bearing!!!!
One of the boy's shot-off in a car and came back in 40min with three new Chinese made bearings. The oil was changed and a new filter fitted and we were on the road again in about two hours. The bearings and labour came to CFA 40,000. Brilliant.
By 5pm the challenge was to find somewhere to sleep. Coco Beach hotel it is. We rented a room which we will only use for shower and toilet. Luxury as the toilet flushes and there is water in a clean shower. Sleeping as usual in the vehicles.
We're on the water front and it's an attractive coast. Some pics in Jen's blog tomorrow.
Hits: 89