A great sleep. I was so tired driving yesterday I had to keep slapping my face to stay awake. Boring road. No potholes to keep me alert…:)
It's 30k drive along a sandy track back to the main road. Yes, we could have stayed a few days but we are racing to get back to Durban. Jeff at TuneServe has agreed to do some work on Poki so she is ready for the next adventure in South America.
We hope to arrive in Durban on the 17th or 18th, have the work carried out and take it to OneLogix to ship back to Europe. We are not sure yet where? Maybe Rotterdam or Antwerp so we can drive her back into the UK and avoid any paperwork issues, like re-importing something that has not been exported.
Detour to Inhambane
The drive today took a 35k detour to Inhambane, a quaint and very historic port town that had been a hub for Arab and Indian traders for centuries. It's faded now but the avenues are wide with some lovely colonial architecture. There is no traffic but the traffic lights dutifully continue to retain order..:) We stopped long enough to have a coffee and hot chocolate and drive around.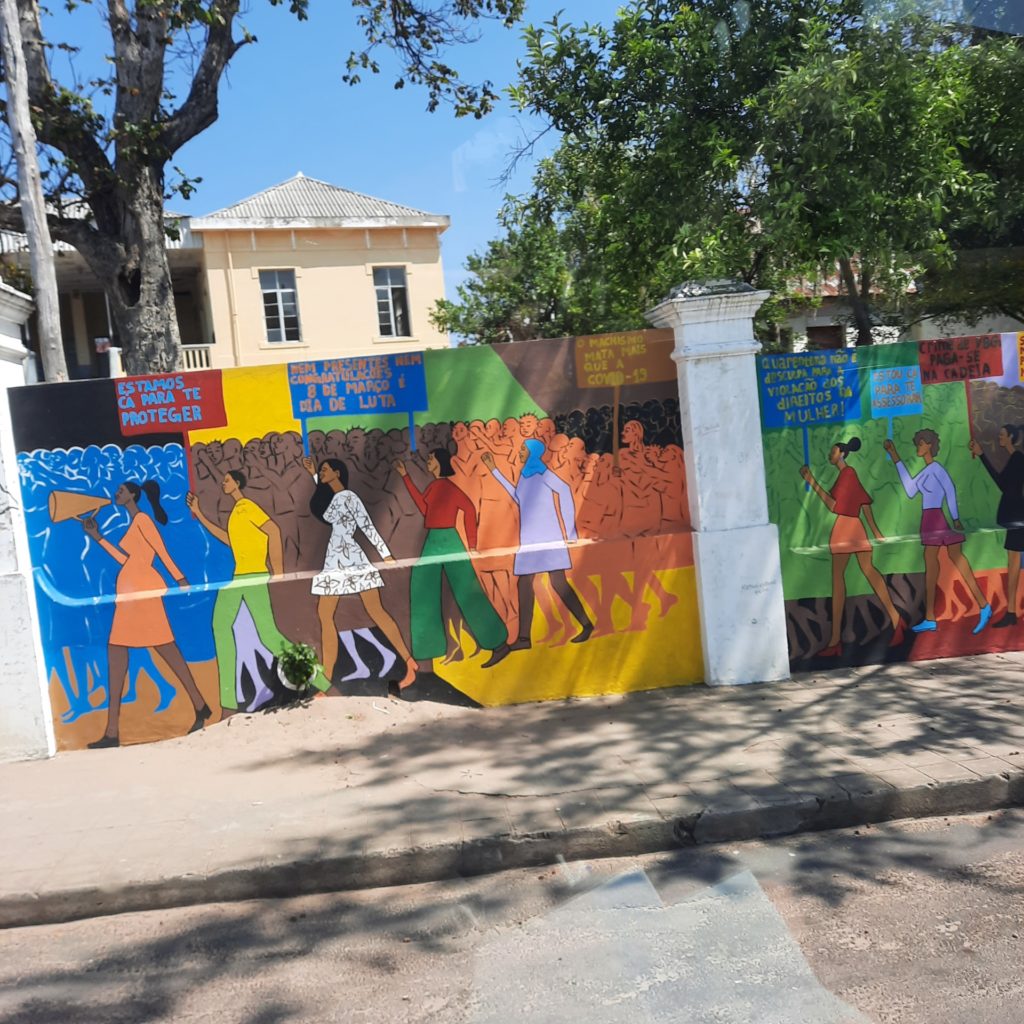 Yesterdays splendour.
Fine Portuguese porcelain tiled mural.
Being a Sunday, people are dressed in their finery for church, though we see very few churches. Many packed into the back of utility vehicles.
Thatching reeds.
Along the way we pass bundle upon bundle of cut wood tied and piled into immaculate stacks. Articulated trucks are picking them up. I have no idea what the end use is? Possibly to turn into charcoal? Possibly to fire the many brick kilns we pass along the road?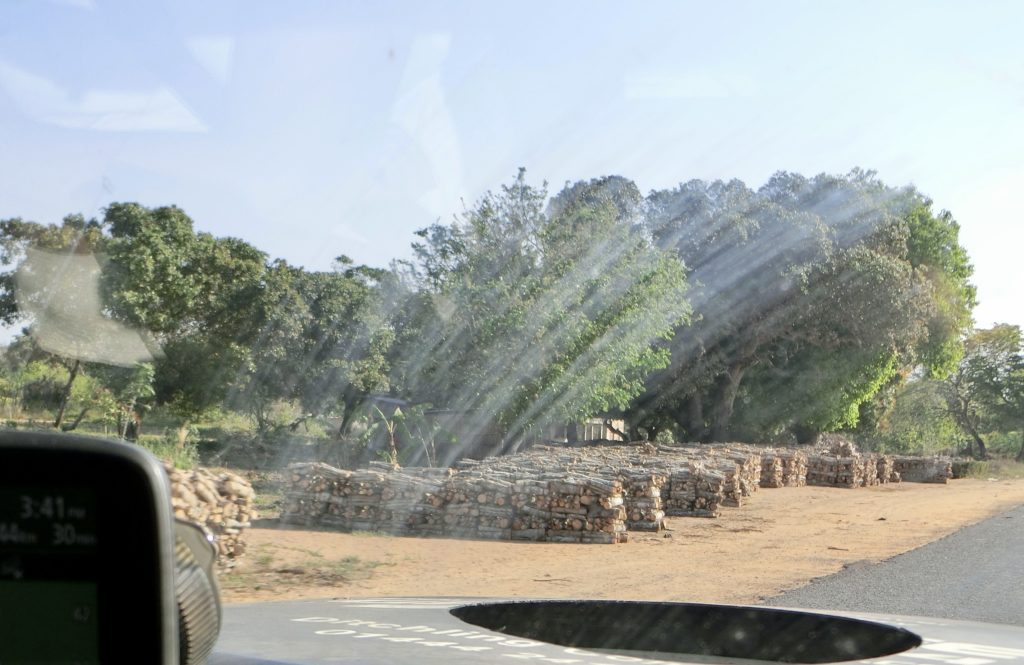 Stacks of wood through a dirty windscreen.
Police stop us a number of times and there have been at least three mobile radar guns operating but due to admirable control, from Jen, we avoided being detained. Questioned several times, but not detained..:) Questions : Where are you coming from? Answer : Mozambique. Question: Where are you going? : Africa..:) A look of surprise. Pass, silly foreigner..:)
Our camp for tonight.
Sunset Beach. Again it's down a twisting sandy track of 14k's, to the sea.
The main administration building also housing the bar and restaurant is elevated and looking out onto the ocean. Jen asked the barman if there are whales. "Yes, there's one", he said. Sure enough, a small one breaking the surface occasionally. It seems early morning is the time to observe, so we will bring the binoculars.
Hits: 66