Up soon after 6. We had a long day's driving ahead of us. We chatted with fellow South African campers, Rob and Brigitte, about the route and places to stay. This delayed us a bit, but we were on the road at 8.45.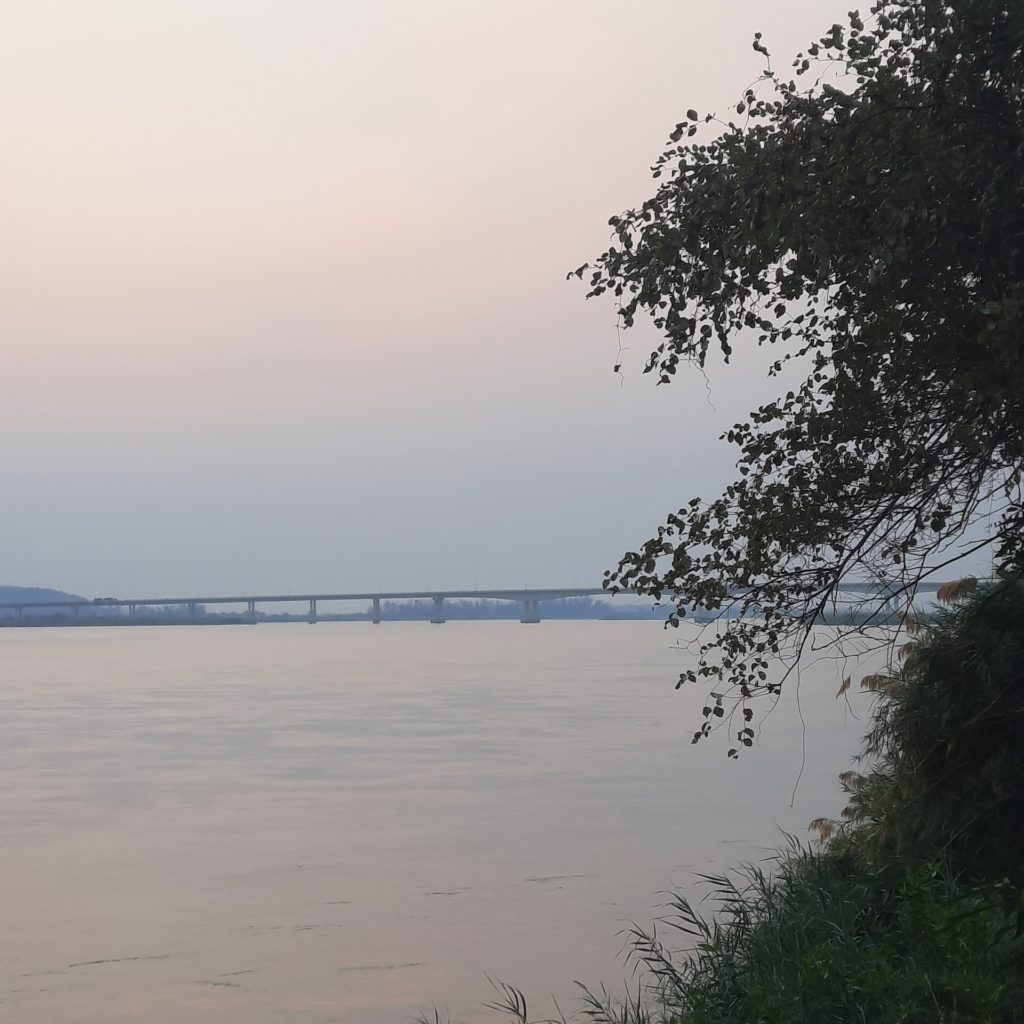 From where we were camped by the river, we could see a large road bridge taking traffic to the other side. We were soon at the toll station for the bridge. Another 3 tolls had to be paid during the day. Not large sums of money, but annoying when the roads are in such an awful state. Dennis tried telling the toll booth staff, they should be paying us to travel in such terrible conditions. As Mozambique is Portuguese speaking, am not sure they really understood what Dennis was getting at.
Toll clerks were amused by a request for payment.
There were many trucks and tankers on the road. In some parts the going was reasonable in others the potholes were appalling. In the middle of the day there were many diversions off onto dirt tracks as repairs are being made to some sections.
New sections being prepared at random.
Hard going on the road.
We covered just under 400ks in 6 hours. Tomorrow we have slightly further to travel and are told that today's road is good compared to the N1, which we will take tomorrow. Potholes like volcanic craters. We've been told it could take us up to 11 hours.
The dirt by-passes were better than the main road.
The scenery today continues to be ruined by burning. Not just blackened vegetation everywhere, but the mountains are obscured by the smoky haze. There are many strange rocky mountain formations.
Logs on their way to China.
Our accommodation in Chimoio
Not a lot to really write about today, I'm afraid. We're camped in the large town of Chimoio. It's not a campsite as such. German, Ulli and his Mozambican wife and son, welcome overlanders to their garden. We are camped on a piece of lawn behind high fences. It seems a safe and peaceful haven. Nice to be still after being bounced around over the potholes all day.
Hits: 53