Despite being at altitude we still experienced a warm, sticky night. Broken sleep, as it seems there are hyena's walking around the outside of the property and the dogs go crazy.
Last night I emptied 3x20L Jerry cans of diesel into the tank. Purchased in Zambia. After ablutions and breakfast we said our goodbye's to Sylvia and her lovely property, headed for the supermarket by 8.30am. No Caranex to pack up, so nice and easy.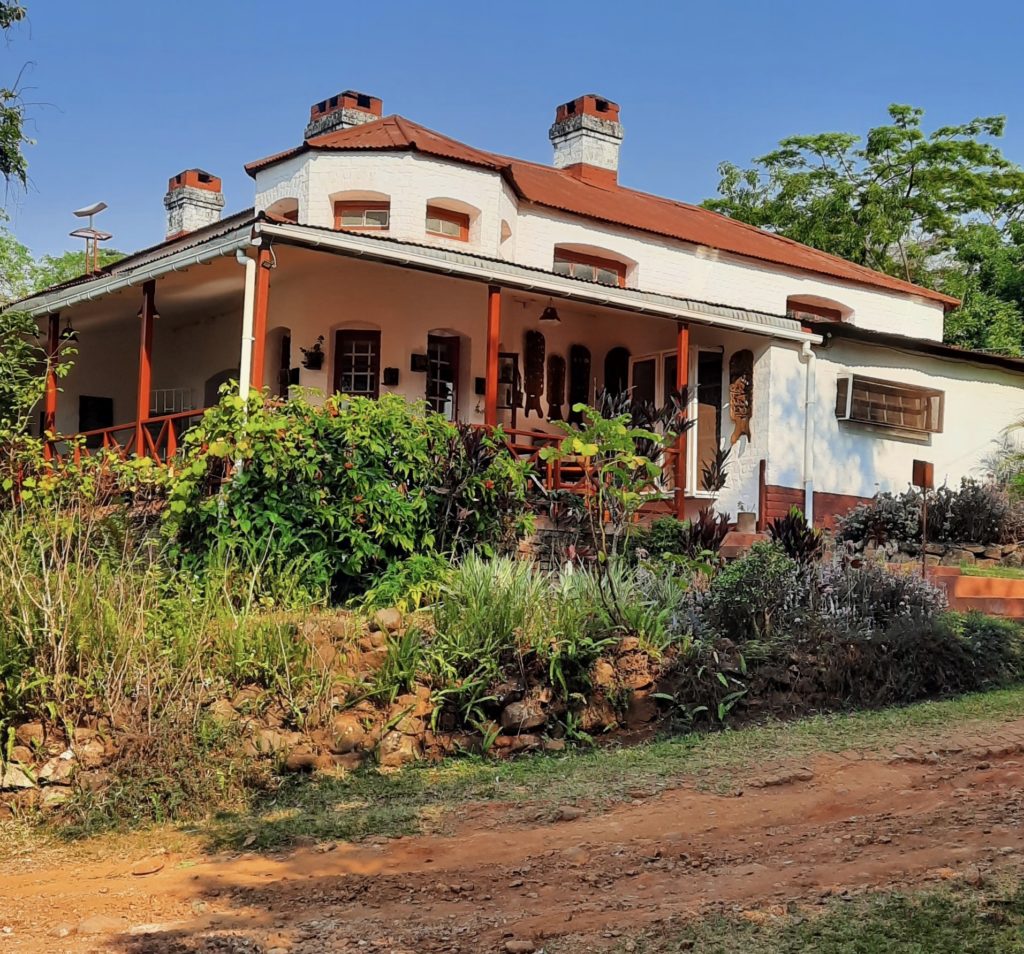 Zomba, once the elevated capital and lovely old villa's like this, abound.
These chaps play in the garden. They even have their own trampoline.
Crossing borders, always stressful.
The drive to the border 170k's away, was reached at 11.30am. The road, pretty good. Several Police stops but usually a cheery wave and we were through. Some wanted to chat and always amiable. Malawi has been wonderful.
The border crossing was a scrum. Touts everywhere wanting to change money, guide you, advise you and of course, the plain beggars. We must be hard hearted as they all got the "back off" message. It only took about 30minutes to clear the Malawi border but we faced the same barrage, entering Mozambique. The difference on the Mozambique side was a nasty young female immigration officer. What is it with women officials? Are they trying to be more macho than the guy's, who were fine?
One of the requirements of entry was a confirmed booking at some accommodation. We had been unable to contact the chosen campsite by phone or email, so had provided a list of campsites progressively through Mozambique. This had obviously met with approval for the online e-visa, but not for this tart. She contacted her superior who must have told her to disregard the e-visa and complete a normal entry procedure.
Two hours later after buying 3rd Party Insurance, Carbon Tax, …Carbon tax. What a joke that is. You can almost look straight at the sun in the sky, as the pollution from fires and dust are obscuring it, and the surrounding mountains. Jen had to pay for her visa in Mozambique metical, I in US$ but they would not take my older $'s. Despite her being a total pain, specially to Jen, I asked if she wanted to run away and marry me?…:) NO, she snapped..:)
Next challenge was to buy a SIM card for Jen's phone. The young guy selling them was brilliant and we were on our way. For the next few k's we had to stop four times to show the official that we had all the documentation.
On our way in a new country.
The roads are rough. Very rough, alternating between filled pot holes and unfilled.Sixty k's on we are pulled over again. Speeding. Middle of nowhere and a 60k sign 2 k's back. This time I gave him my International licence. He mumbled something about going up the road and paying and coming back, "No receipt". I told him, "I'm not going up the road, and no receipt, no money." Stand off. I joked with him for 10 minutes and he must have realised he was wasting his time and returned my licence. I asked him if he wanted to come back to NZ with us…:) Saluted him and walked back to the car. As I did, he probably thought, what was all that about…:)
Our campsite was down a dreadful track, through packed settlements but on arrival, an oasis of sanity and calm, right beside the huge, fast flowing Revuboe River, tributary of the Zambezi. Green grass and nice facilities. The site is owned by a South African. What has driven, or motivated him to live in the area?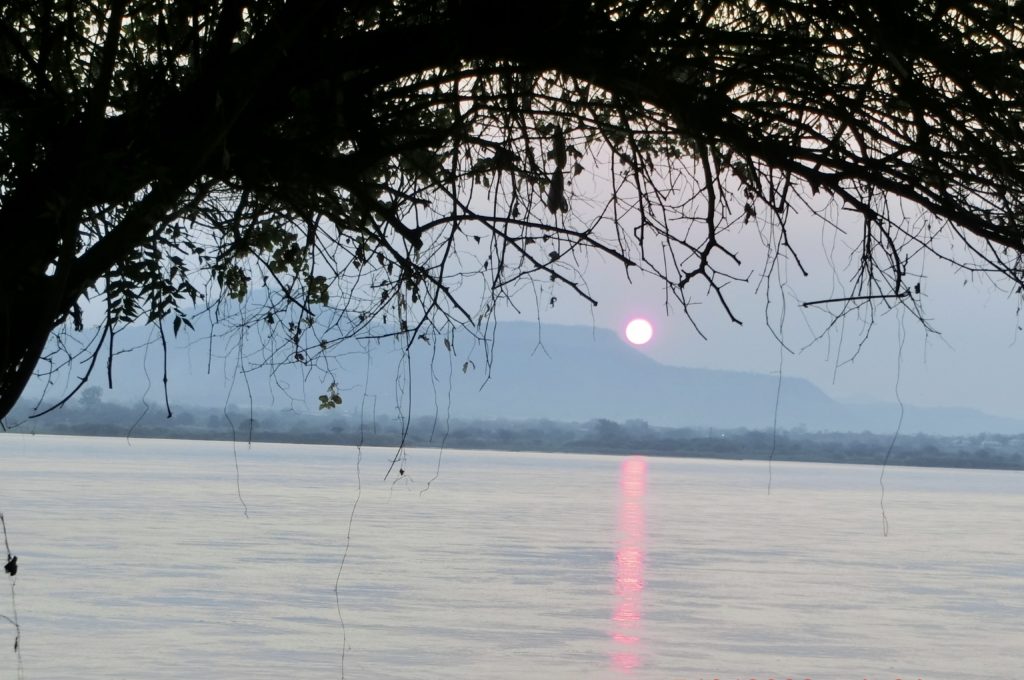 Tomorrow we face a challenging road, to Chimoio, nearly 400 k's away.
There is only one other vehicle here in the camp, Rob, from South Africa said to be careful camping in the rough, as there are landmines from the 1970's, still active!! Great!
Jen cooked a great meal followed by a big bowl of fresh strawberry's with strawberry yogurt. Brilliant.
Hits: 59