It wasn't our original intention to stay in Senga beside Lake Malawi for another day. It is a very pleasant location, we had a lot of laundry to do and we felt like a rest from driving. So, we spent the day here.
Washing day.
This morning I borrowed a large plastic tub from the campsite laundry and together we managed to wash our towels, bedding and a large pile of clothes. There were no handy trees to tie our washing line to, so Dennis made an ingenious hanging area around our awning, on the side of Poki.
After showering ourselves and filling our water tank we spent the rest of the morning lazing on loungers overlooking the lake in the shade reading.
After returning to Poki for lunch, the early afternoon passed in interesting conversation with our Dutch neighbours, Rob and Lillian. Rob asked for Dennis's advice re an oil leak in his TD5. Everyone respects Dennis's Land Rover maintenance experience.
Having folded all the washing and tidied up, Rob and Lillian asked if we would like to have a drink with them in the bar. En route we visited the shop neighbouring the campsite. The owner greeted Dennis in Māori, after he told him he was from New Zealand. A previous Kiwi guest at the campsite had taught him the Māori greeting, "Kia Ora" and also the Haka.
I bought an ebony, carved hippo. I think the first souvenir I have purchased in Africa. We really don't have the space to carry any extras, but this is only a little hippo.
Time to relax
We sat in the bar overlooking the lake as it gradually got dark. Rob and Lillian were going to eat in the restaurant, but we had food in the fridge so went back to Poki to cook. Tomorrow we will be on the move again, further south down the lake.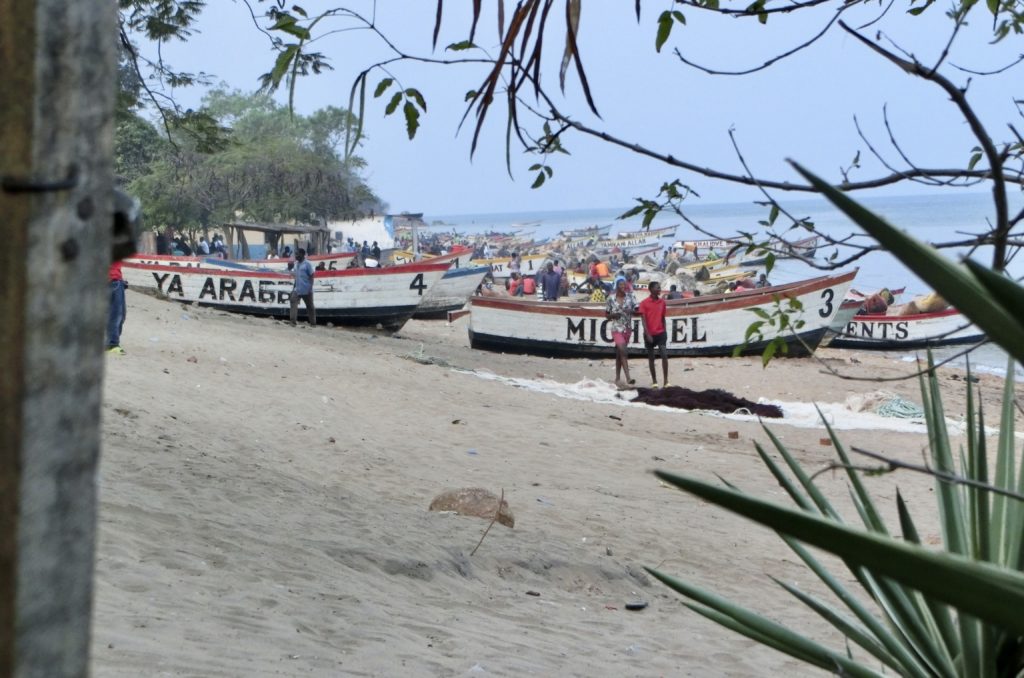 Fishing fleet.
Hits: 68