It was a windy night, but, despite the flapping tent, I managed to get a reasonable sleep. Dennis, unfortunately, not so. We stopped outside reception to get some Wifi, before leaving, to check and see if there was any overnight news. I went to visit the bakery, just outside the campsite. It was rather disappointing. Lots of filled rolls and very stodgy looking pastries and cakes. I wasn't tempted by anything.
Today we are heading for the capital, Windhoek. About 280 kms. The scenery was not so picturesque as the previous few days. More scrubby vegetation and very rocky. We headed in the direction of Walvis Bay, initially, before turning right on the C26 which was described as the valley of 1000 hills. I'm not sure if this referred to the number of surrounding hills, or the undulating road. A bit like a switchback roller coaster.
We passed through the Gamsberg Pass which was quite a climb, but not especially scenic. After this a large road building project had taken place. Virtually the whole way to Windhoek the road had been built up and well graded, so it was a smooth, gravel ride. Towards the end, where roadworks were still taking place, we had to wait a while while a grader was at work.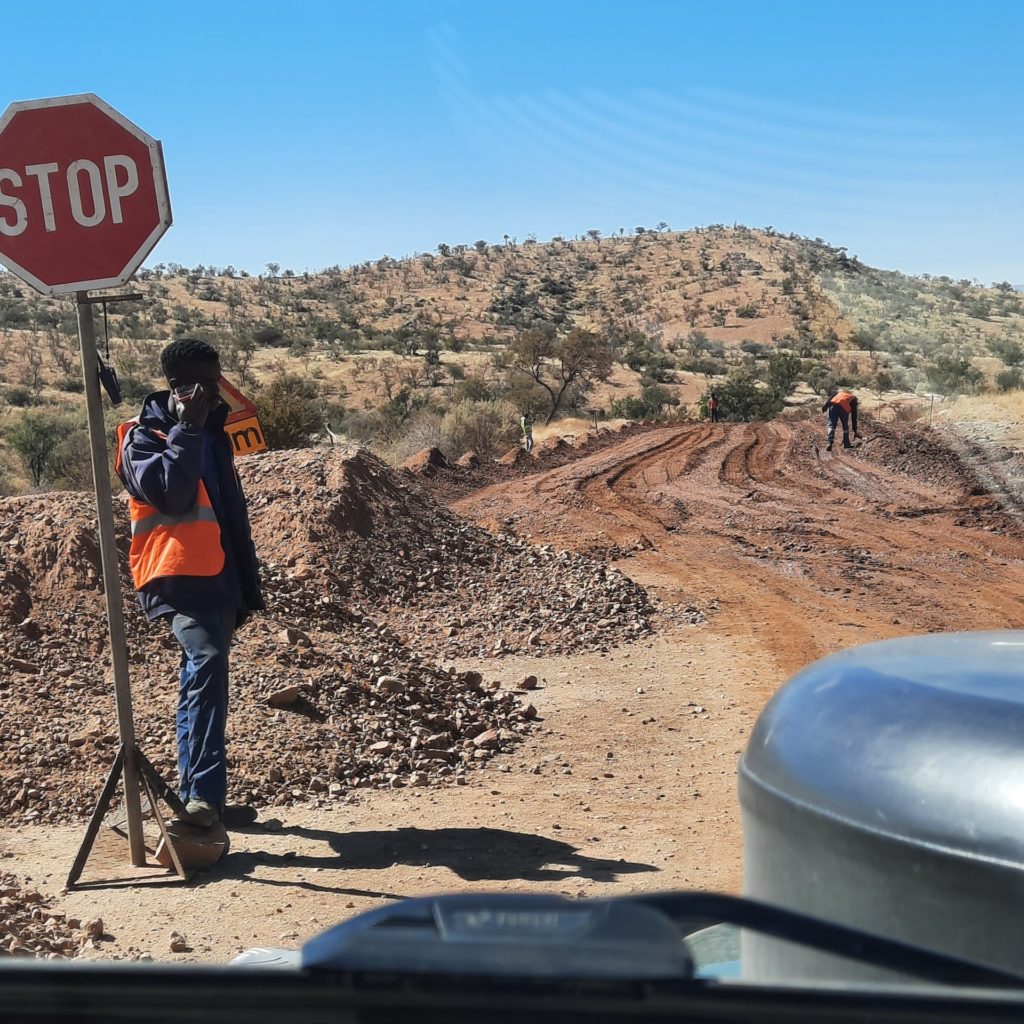 During the day, we saw some wildlife. 3 groups of baboons, some deer, variety unknown (we still haven't been able to find a wildlife book that will identify the various deer and antelope we see), a couple of jackals and some guinea fowl.
Windhoek – Capital city.
Windhoek, the small part we have seen of it so far, seems clean and modern. APS Guest House was easy to find and is actually quite nice. We have an enormous room with a spa pool. Even better, there is a laundry service, so I have given them a large bag of washing to do for us.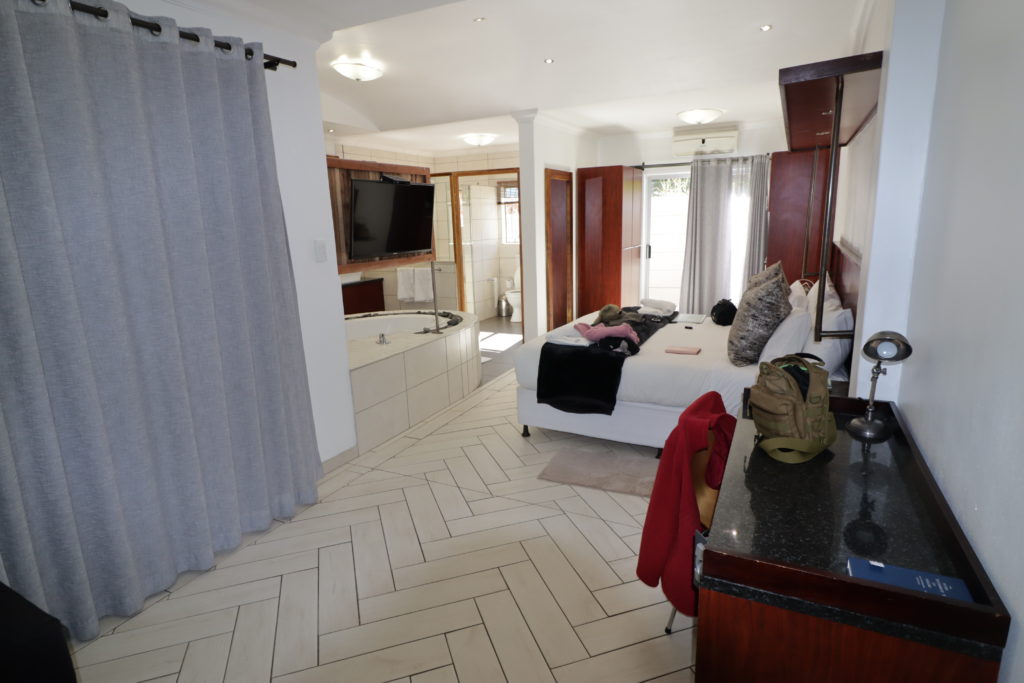 We decided to choose a guest house this evening as we wanted some reliable Wifi. We had some banking and administration matters that needed attending to. Also we need to find a good supermarket to stock up with provisions again. It has been difficult to find fresh fruit and vegetables in the small settlements we have been in. There is a Mall with Checkers and a Spar 500 meters from us, so tomorrow this will be our first task.
Hits: 57