The plan this morning was to visit the Table Mountain
First a trip a Dis-Chem store to replenish our my stock of medicinal nuts, that are, I believe, helping me stay healthy. Maybe that could be misinterpreted…:)
By the time we arrived at the entrance to the Table Mountain gondola there was a queue a mile long, and that was for people who had tickets!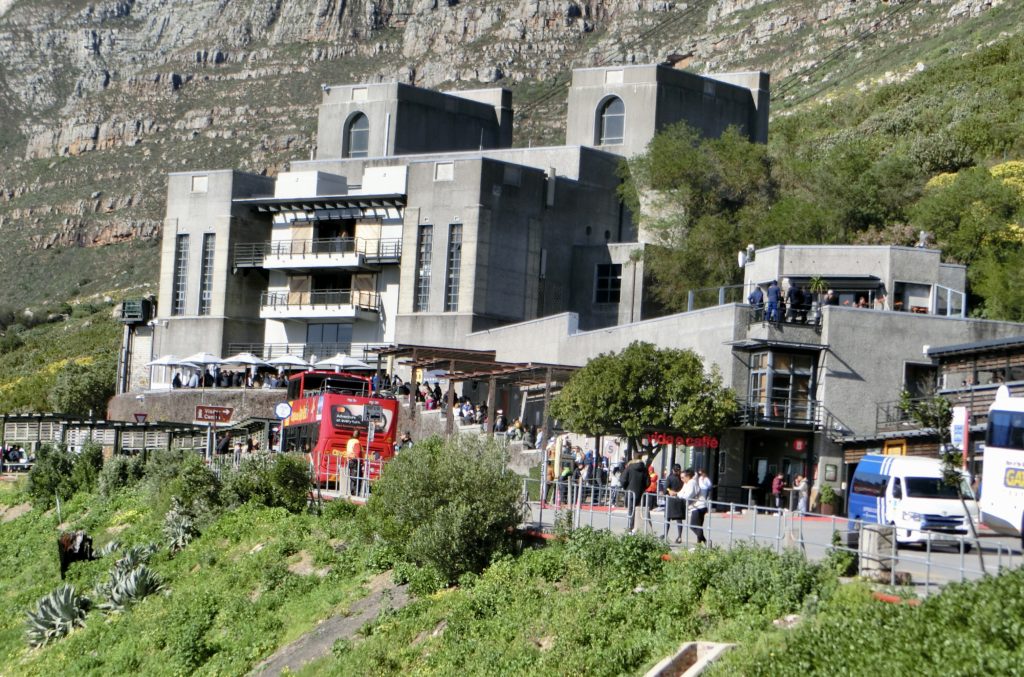 Considering what to do, as we had not pre purchased, and while in the queue, decided to purchase tickets online. This achieved, discovered that they had booked us for tomorrow morning. Oh well, We had already decided to extend our stay at the apartment for another night.
Kirstenbosch Botanical Gardens
What to do now? Friends Julie & Marcus had mentioned how much they enjoyed the Botanical Gardens. So, to the Botanical gardens we went. It was a lovely day, probably why the queue for the Table Mountain tour was so heavily subscribed, and of course, perfect for wandering around the vast botanical gardens. The land the gardens occupies was purchased by none other than Cecil Rhodes who then bequeathed the land, 528 hectares, to the people of Cape Town for such a purpose.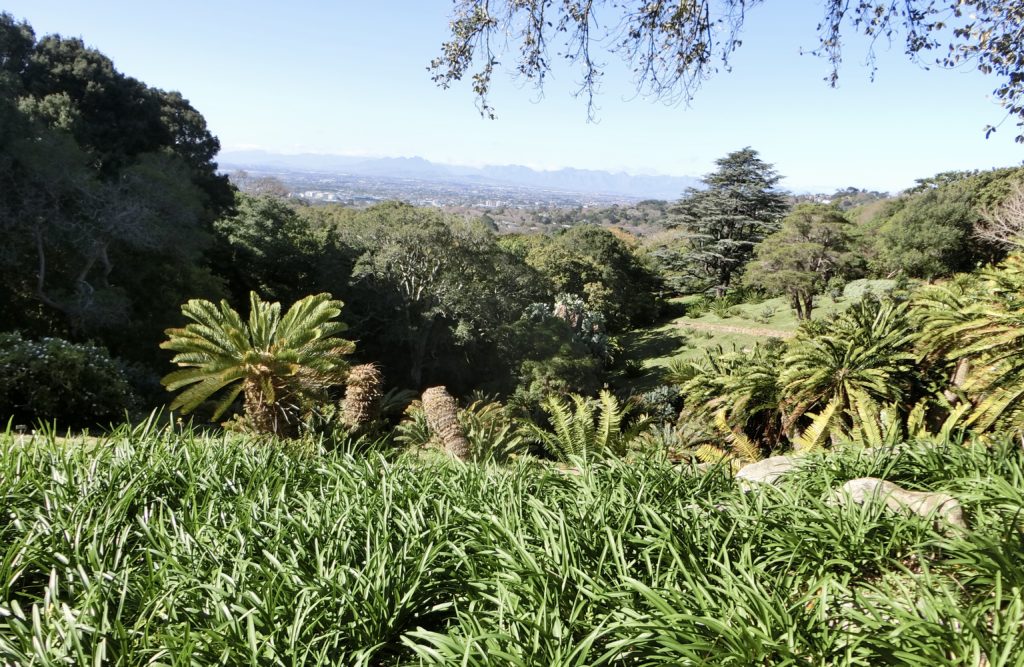 The range of plants, trees, shrubs, flowers etc are vast and for the uninitiated, overwhelming. Some plants now extinct, outside the park.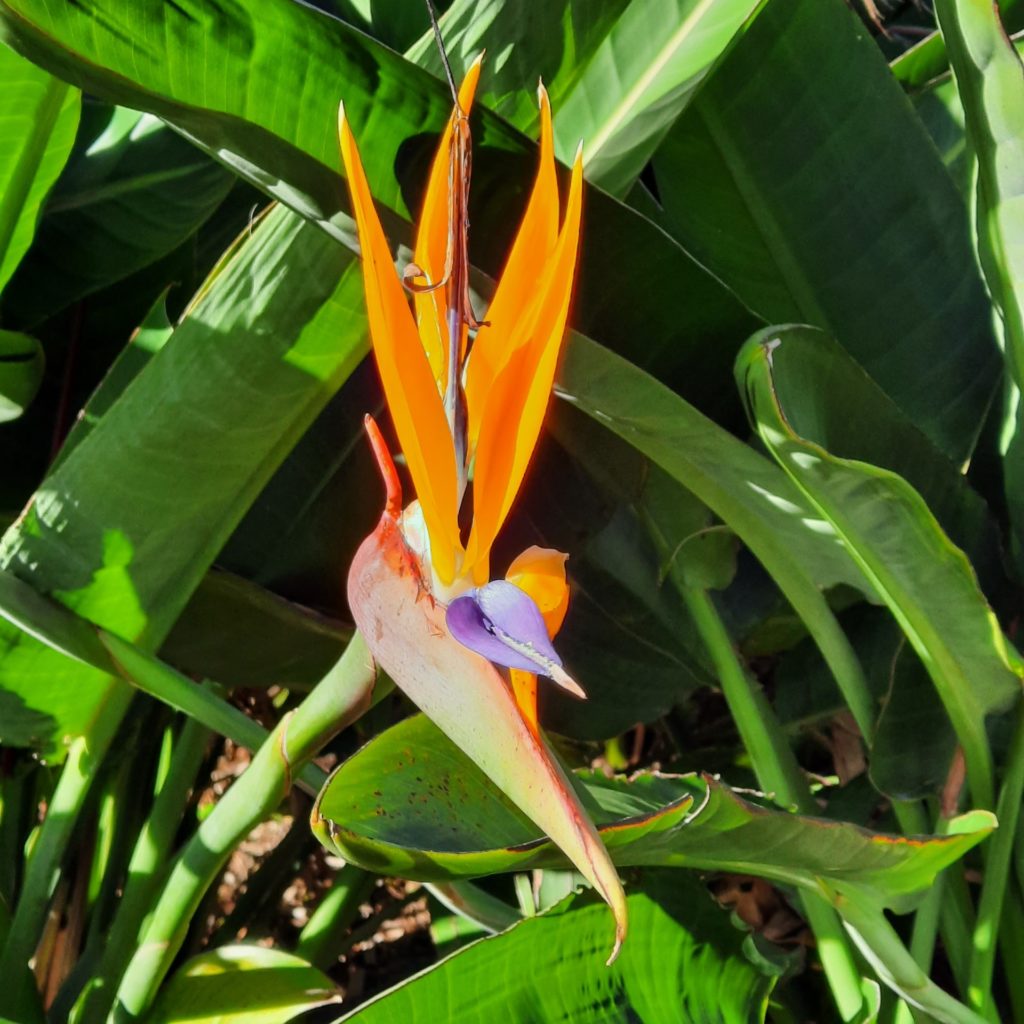 There are a series of prehistoric animals fashioned from steel, dotted around the park that I found, interesting. Granddaughter Charley would be able to give me all the facts on each of them..:)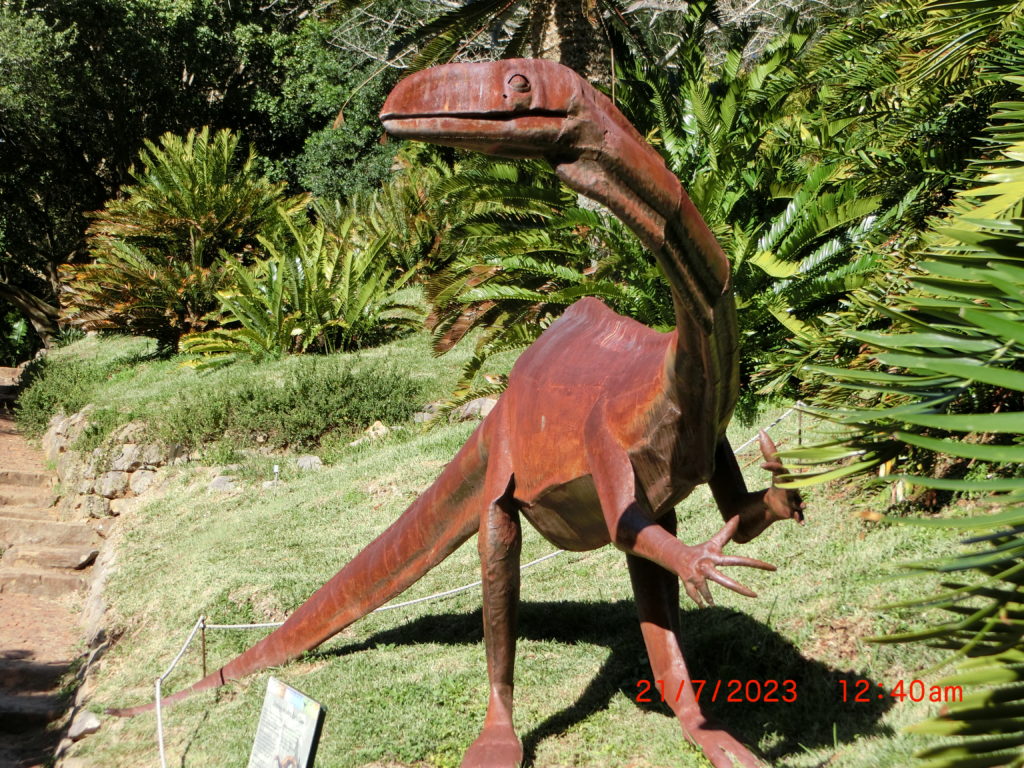 Camps Bay
So, after wandering around part of the gardens for about 2 hours and after stopping for tea and scones, we returned home to Camps Bay apartment. This whole steep coastal strip, encompassing other nearby bays, is covered in extremely expensive houses.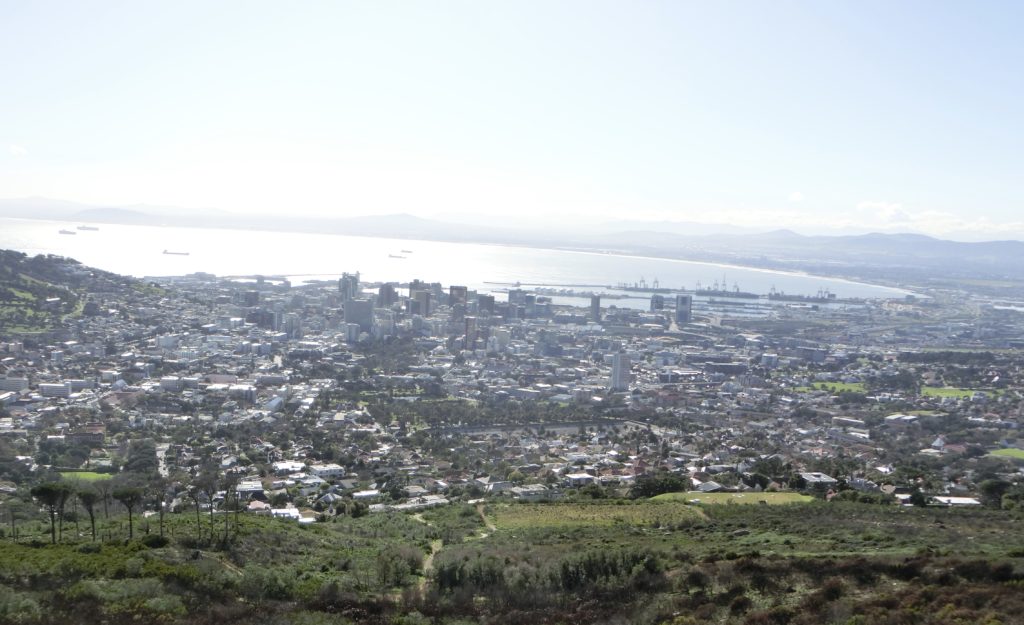 View of the city from the cable car station.
Back at the apartment Jen spent some time investigating visas for entry into Angola. Someone on the West Africa Overland blog site had recently mentioned growing unrest in the capital, Luanda. Caused by a sudden drop in the currency resulting in an increase in fuel and other important commodities. We'll have to keep a close watch on this to ensure it is safe before entering.
Hits: 50