Still at Key Largo
The euphoria of watching the Leonidio pass our apartment on its way to docking in Durban has evaporated. The ship docked later that evening and our container was unloaded at 02.40. Nine days later, that's still where we are at.
Customs have not yet given us clearance. Friday was a public holiday and nothing happens at weekends, so we continue to wait impatiently. Once we get the call from Customs to come to the port to open the container, we have to be suitably attired. The shipping agent has provided us with hard hats and high vis. jackets. We have had to purchase steel capped boots. Fortunately we have found some inexpensive ones, as I'm sure mine, which are most inelegant, as well as being uncomfortable, will never see the light of day again.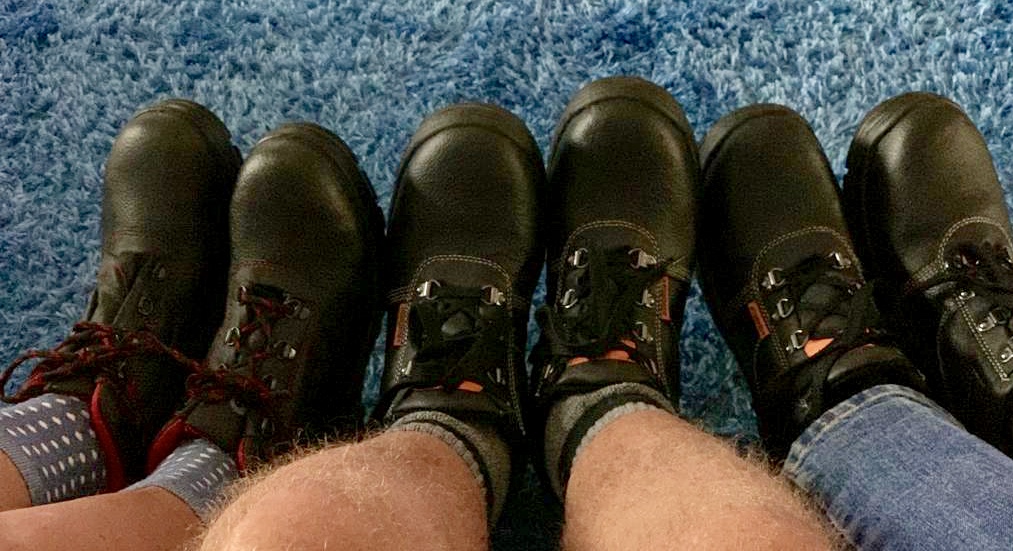 Brand new boots
Our French friends, Sebastien and Alexandra, are getting ahead of us. Their bikes are with the shipping agent and are being crated. We drove to the shipping agent's warehouse some 80 kms from here, towards Pietermaritzburg, in our rented Renault Kwid, to pick them up after they had dropped off their bikes.
Alex and Sebastien have an appointment with Customs on Tuesday to stamp their Carnets, they have allowed Wednesday, to make sure they have the Carnets back in their possession, then fly to Paris on Thursday. The shipping agent will then ship their bikes to Reunion in early July, while they arrange for the shipment of their other possessions from France to Reunion. They will then fly to Reunion to collect both of their shipments and start their new life in Reunion. We hope they will be happy there and wish them all the best
Entertainment
Meanwhile, we continue to try and keep ourselves amused. We are fortunate the weather has been beautiful for the last week. We play the odd game of tennis, have regular cappuccinos at Mugg and Bean and watch a varied selection of movies on Netflix. Now the Paris Open Tennis is over, we have the Ashes Test between Australia and England to watch (cricket, for those of you not of a sporty disposition).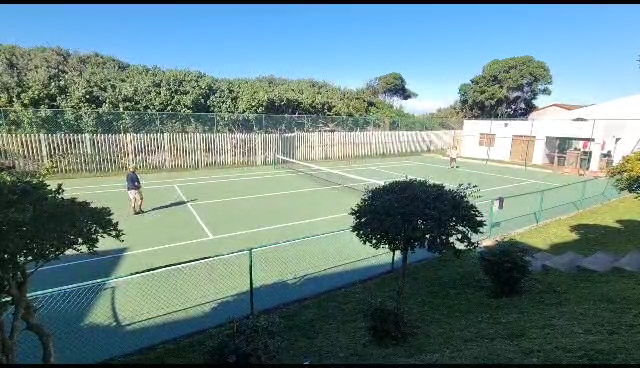 Practicing for Wimbledon
Hits: 119