Arriving two days ago to at the Tamassa resort on the south coast of Mauritius we have had time to enjoy some amazing weather. Tans are being re established and lots of reading and eating going on.
Adam took us to Durban airport in our little Renault Kwid rental car in time for an 11am flight to Johannesburg, then an hour later from there to Mauritius. It's two hours ahead of South Africa in time, so by the time we arrived in Mauritius it was dark. Then it was nearly an hours drive to the hotel.
Jen mentioned she had visited Mauritius many times but not for about 20 years. This complex where we are staying had been built since then.
Mauritius has an interesting history. Lying about 2000km off the East African coast it is the main island in a group of four islands. The uninhabited island of what is now Mauritius was discovered around 975 AD by Arabic sailors. It was then rediscovered again in 1507 by a Portuguese explorer, then In 1598 by the Dutch explorer Van Warwyk. The Dutch, over the next 120 years and with the help of Malagasy slaves, exported the Ebony forests and planted sugar until abandoning the island in 1710. The French taking over until the British decided it should be theirs in 1810, before giving the island independence in 1968.
The island has a diverse population, and ethnicity. Both English and French is taught at school but a French creole is the language used most used by the inhabitants. English is the official language.
Port Louis is the capital with the biggest part of the 1.3m population. The standard of living is reasonably high due to high tourist income. Education is free as is public health availability. The Island has a parliamentary democracy.
Tamassa Hotel Resort.
The Tamassa Hotel complex is huge with 214 rooms circling two large palm surrounded central pools. It's idyllic. Beautiful warm, not hot, days and a coral reef out to sea taking breakers and allowing bathers the use of calm warm waters.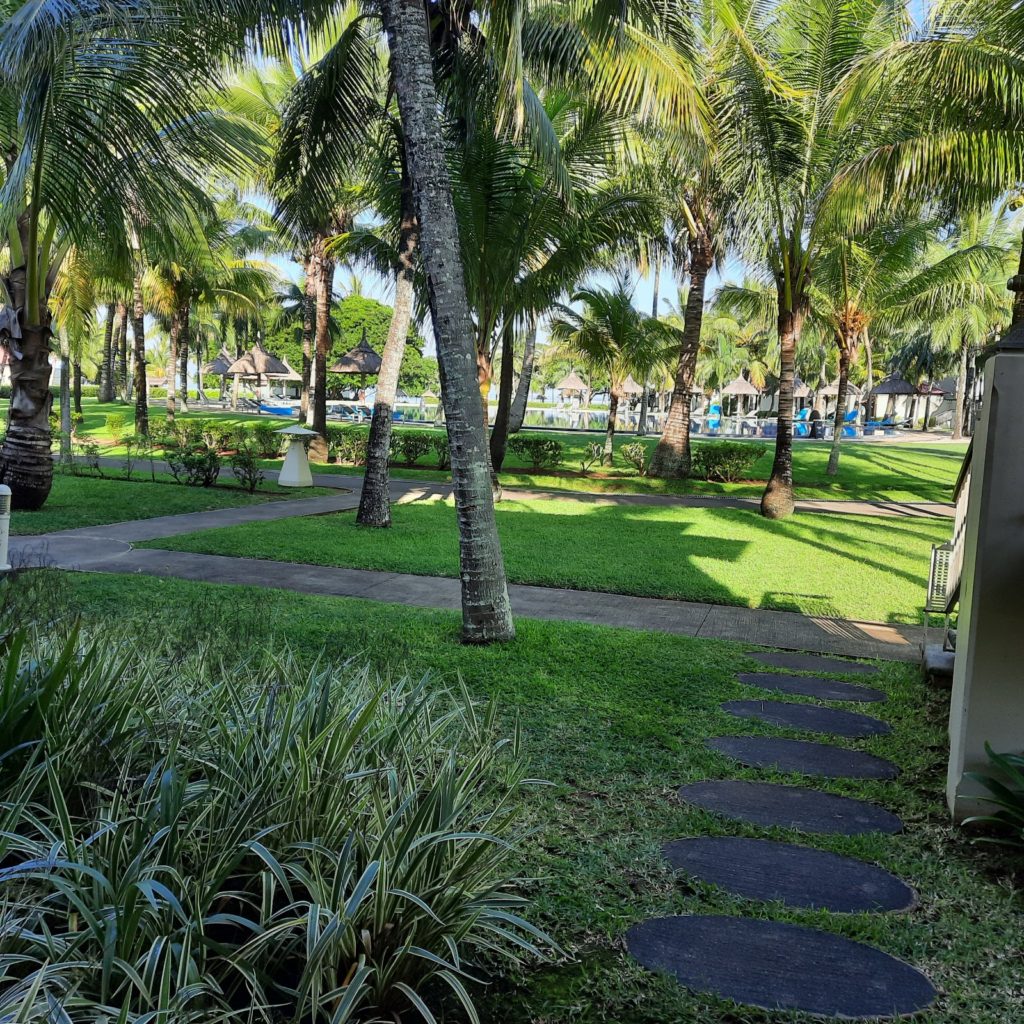 Eating is a health hazard. There are endless food options and it's way too easy to overindulge. Food quality though does not meet it's 4 star rating. Accommodation gives access to many activities such as snorkeling, table tennis and tennis, gym's, walks and boating, all included. Jen and I have been having some good tussles in table tennis. She's no slouch.
Our favourite spot so far is on a lounger close to the sea shore, reading.
I've just finished Andre de Ruyter's book 'Truth to Power'. He resigned as CEO recently due to political meddling in Eskom, the public power utility that he was hired to clean up. His patience lasted 3 years and he deserves a medal for his tenacity and vision. Sadly, the potential for a total grid collapse with the attendant catastrophe that would follow, is not far away, in my opinion. A cracking read detailing breathtaking corruption and sabotage at the highest level. Reverse racism a factor.
Lets hope a collapse does not happen until we have left SA!
Cute little visitor
Shipping
Today, we now have proof that 'The Container' has been loaded and is on it's way to Durban. Again early this morning I had a panic attack imagining opening of an empty container on arrival. The container, with no padlock, has been sitting at the dock in Cotonou, Benin, for the last week or so. Only a miserable numbered seal secures the doors. Is it enough?
Back in Durban
Meanwhile, Adam is keeping the fort in Durban. Enjoying the tranquility, playing Wagner to his heart's content and has full control of the TV remotes. He has another five days of peace.
Today brother Kelvin, with his ute and caravan catches the ferry back to the mainland from Tasmania , where he and Jen have been touring for the past 3 months. It's getting cold there now.
Hits: 106