Adam knocked on our door at 07.50 to remind us there would be load shedding (cutting the electricity supply to prevent the grid from overloading) between 08.00 and 10.00. We leapt out of bed. Me to make tea and Dennis to put on the porridge. It had been soaking overnight, so didn't take long to cook.

Trip to the city.
Later we drove into the Centre of Durban to the Mozambique High Commission to check whether we would need visas to enter the country. Adam and I do not, but Dennis does. He needs to fill in the application form we were given and provide copies of 3 month's worth of bank statements! The visa will be valid for 3 months from the date of issue. Once we enter Mozambique, we will be allowed a stay of 30 days. However, it takes 2 weeks to process.
Stadium in Durban City. Built for 2010 FIFA World Cup.
We have had further discussions on the best way to visit the countries of Southern Africa. It is going to be a balancing act. Fitting in with visa validities, the seasons, weather conditions etc. We now think we should go south first down the Wild Coast, the Garden Route to Capetown and up the West Coast to Namibia and Angola. We would then come back east through Botswana, Zambia, Zimbabwe and Mozambique.
Next we visited the La Lucia Mall in the village of La Lucia, north of Durban. We came here to find an AA office. Adam was considering renewing his membership and we wanted to get some maps for planning. Stupidly, we have left all our maps in the Land Rovers.

First we found Mugg and Bean, Adam's favourite coffee shop. It serves the most amazing cakes, but today we refrained and just had drinks. I have to say the coffee is excellent.
On our way back we drove via the beach front tourist area. Tower block hotels, stalls selling all sorts of handicrafts and tourist tat, cafes and restaurants. Then past the port of Durban, the largest in Africa. (Where, hopefully, our Land Rovers should arrive in a month).
Older part of Durban's waterfront. Hotel after hotel.
Rental car update.
Our final task was to visit Budget Rental Cars. The rental on our current car expires tomorrow, so we needed to book another car for a month. As we don't have to transport luggage, we have chosen a smaller car which we will pick up at 10.00 tomorrow.

Back to our apartment for a late lunch and a lazy afternoon/evening.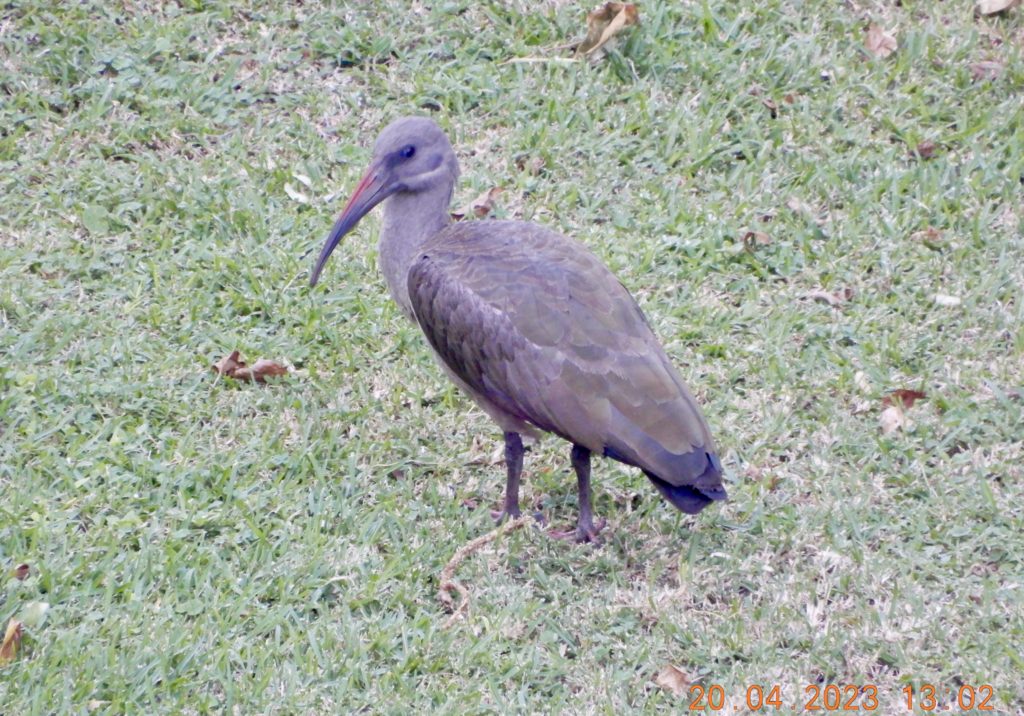 Hadada Ibis on the lawn. Noisiest bird in Africa. Call similar to an Australian crow.
Hits: 83