At least it was a fine night and the tent was dry. As we couldn't find an apartment close to the port area, we decided to move to the Coco Beach Hotel. We were also warned that the beach where we were camped was very busy with locals at the weekend. So, we decided we would move.
Already at 7am the beach was being swept and plastic chairs were arriving by the dozen and being put around the tables under the palapas which surrounded us. We cooked our normal porridge in Poki and then proceeded to pack up.
We're moving again
Coco Beach Hotel is about 6 kilometres back towards the centre of Lome. On the way we stopped at a French supermarket, Champion, to stock up with more provisions.
It is a wonder Coco Beach has any guests at all. The access roads are just terrible. Deep muddy, puddles. Once we arrived and found suitable rooms where things worked – the air conditioning, water in the taps and warm water in the shower, we decided to go and have a swim. Me in the pool, while the men braved the ocean. It looked too rough for my liking.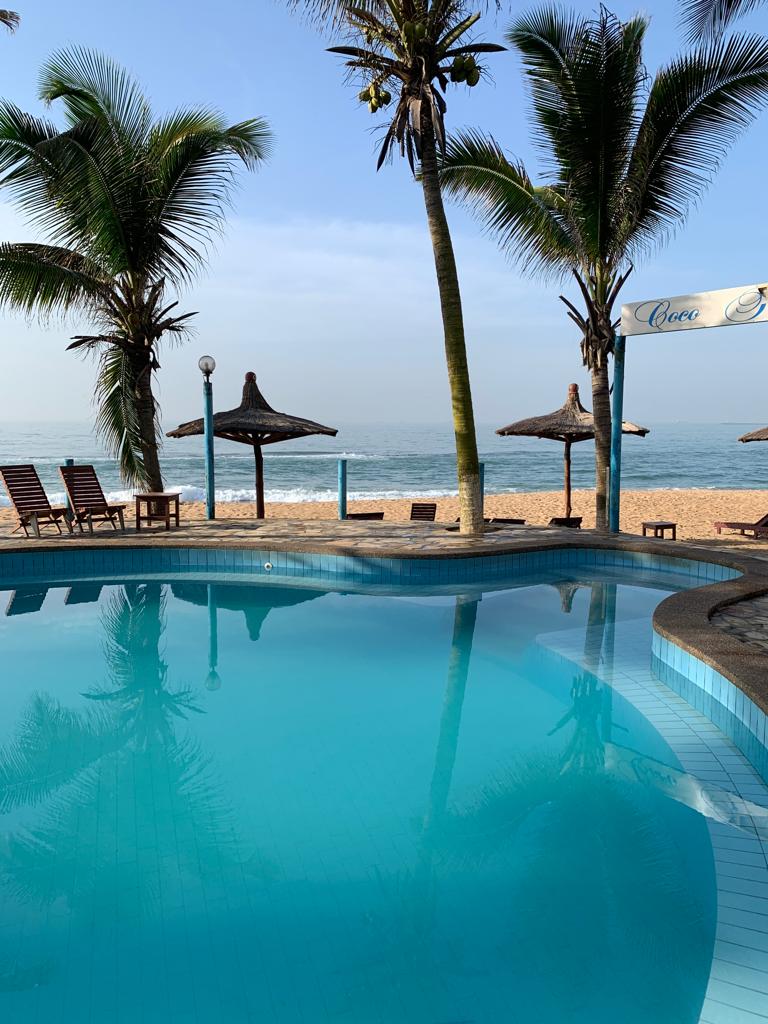 Lined up off the coast we counted 27 ships waiting to come into port to load or unload.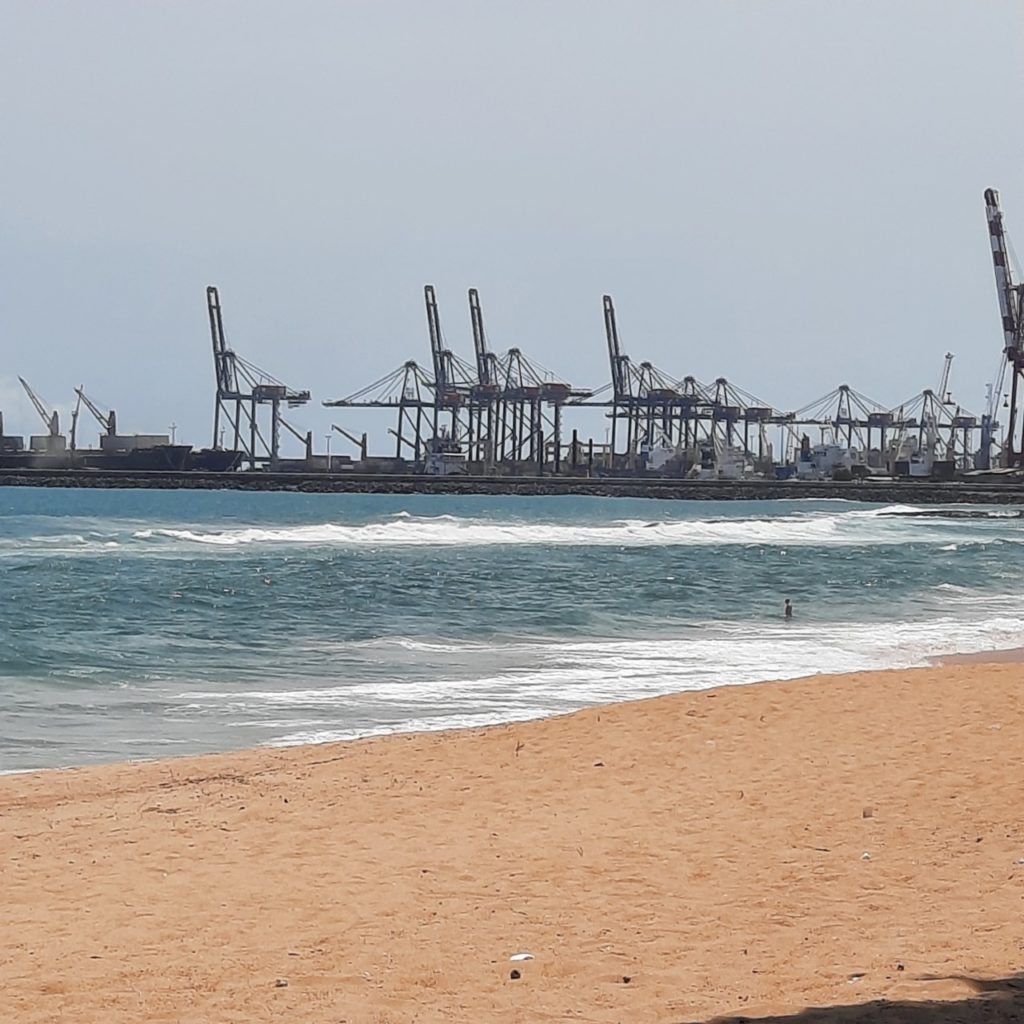 We were proper tourists and lay on a lounger on the beach in the sun, until hunger drove us back to our room. We had plenty of food in our fridge so made ourselves cheese and tomato sandwiches with some fruit.
Our next task was to set about doing some washing. Adam had given his laundry to the hotel to do for him. It should come back beautifully ironed. We decided we weren't going to pay the high laundry fees and would do it ourselves. It won't be beautifully ironed though. Our room now has a line across from one curtain rail to another on the opposite side of the room. It looks like a Chinese laundry again.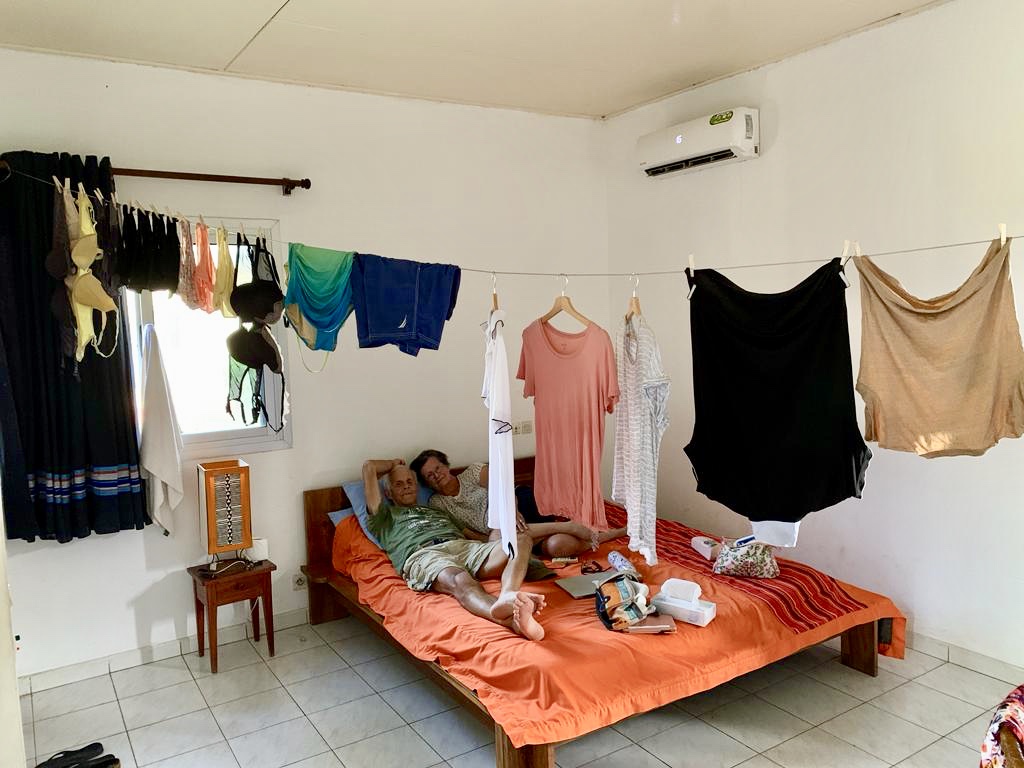 Cooking was too much of a chore so we went to the hotel restaurant. Dennis and I had some lovely fish, while Adam went for a peppery beef and rice dish. Yet another early night. This climate seems to be really draining.
Hits: 69