I am delighted to report our mosquito net was a great success. I was concerned it would be claustrophobic and keep in the heat. There isn't much space between our sleeping platform and the ceiling. However, it was not at all restrictive and felt like sleeping in a protective cocoon.
Today we are heading inland to the Adrar Region towards the centre of Mauritania. It is supposed to be the jewel in Mauritania's crown. Epic Saharan country with oases, incredible dunes, gorges and ancient Saharan settlements. We await with excitement.
Leaving Nouakchott
The journey out of Nouakchott was lengthy. Not helped by our search for a fuel station that would supply us with reliable diesel. We had been advised Total was the station we should look for, but the first station we found, called Total, looked decidedly risky. Having found the proper Total we filled up tanks and jerry cans and set off for Atar.
Driving in the city is not the best. There appear to be no rules at roundabouts and colour blindness must be an issue, as red lights don't seem to apply to everyone. That some cars can still move is amazing. Some are just so battered and falling apart. Obviously no MOT or WOF here.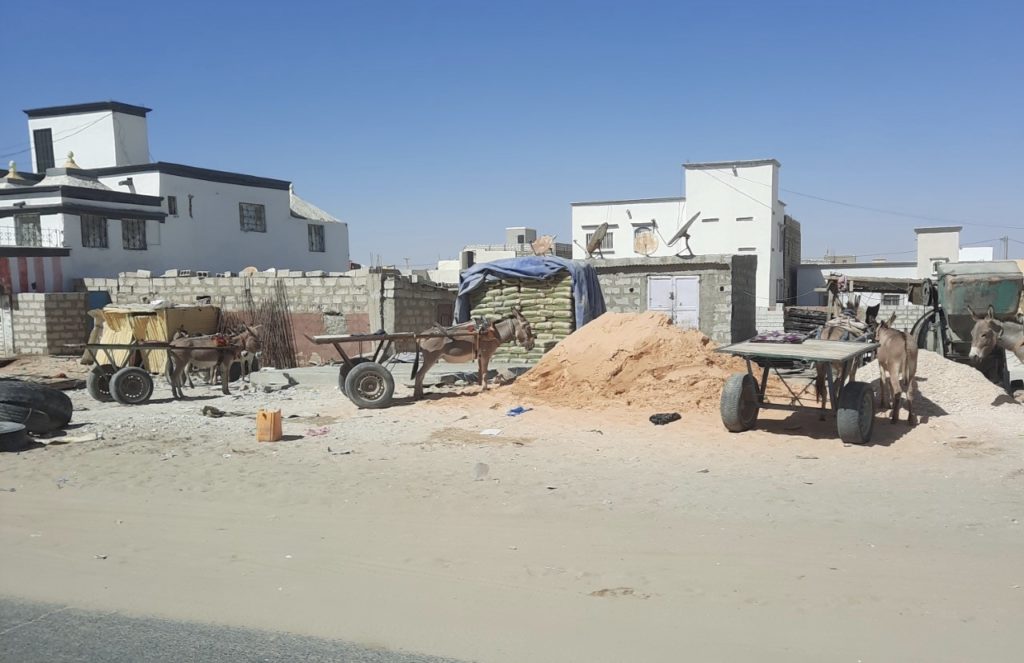 Once out of the city there are scattered tents and small, square houses. Many are painted in pastel colours or have pretty coloured rooves. Today we have seen many animals wandering free. Camels, goats, donkeys and even a few hardy looking cows. The donkeys are usually hobbled, but still manage to get around at a reasonable pace.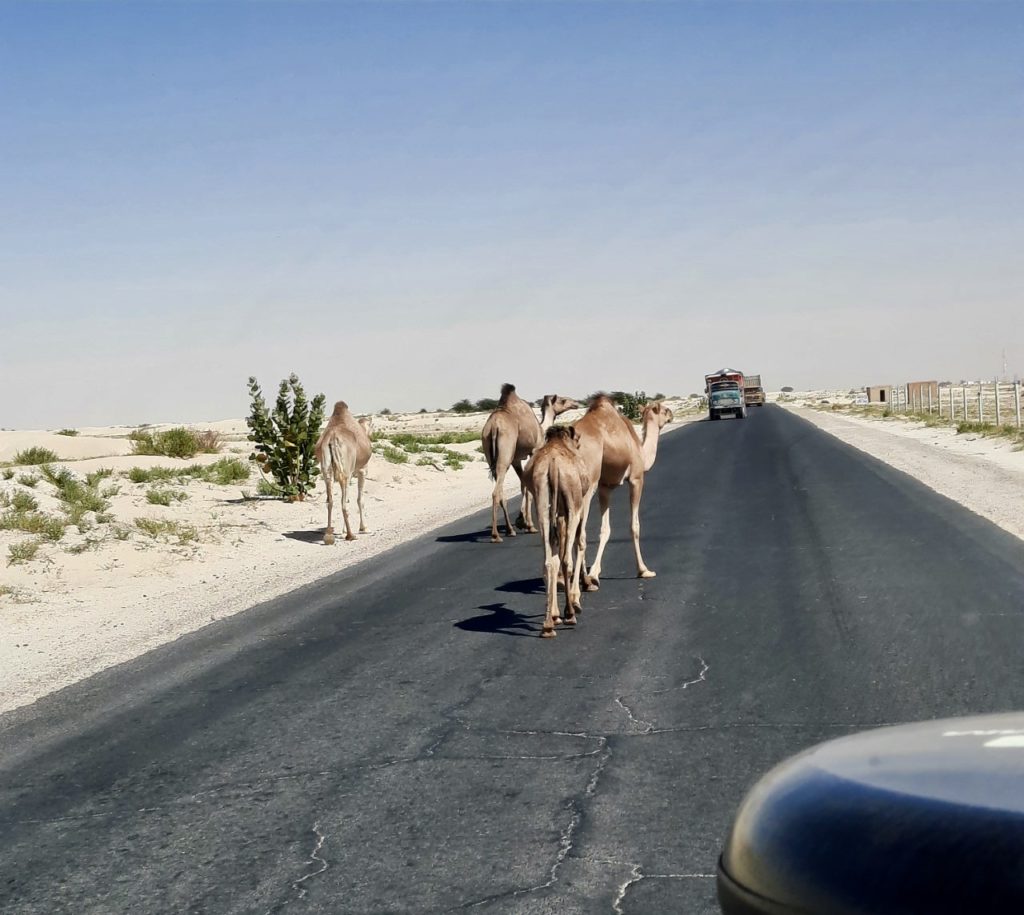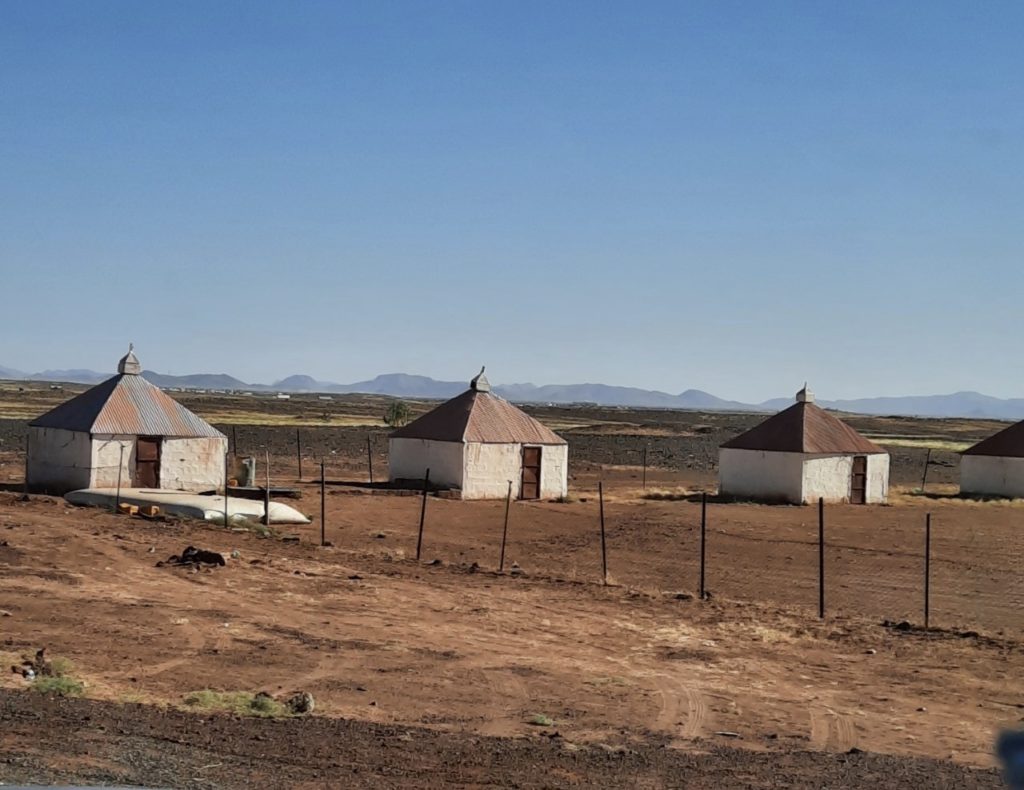 We pass areas of dunes interspersed with areas that are flat nothingness. The dunes range in colour from salmon pink to yellow to white.
Atar was almost 450k away and by the time we left it was already late. We decided we would camp out in the desert. Fortunately we found an area of hard packed sand/gravel. The countryside is dead flat here as far as the eye can see on either side of the road. Being hidden isn't easy. We drive off into the distance and camp over a mile from the road.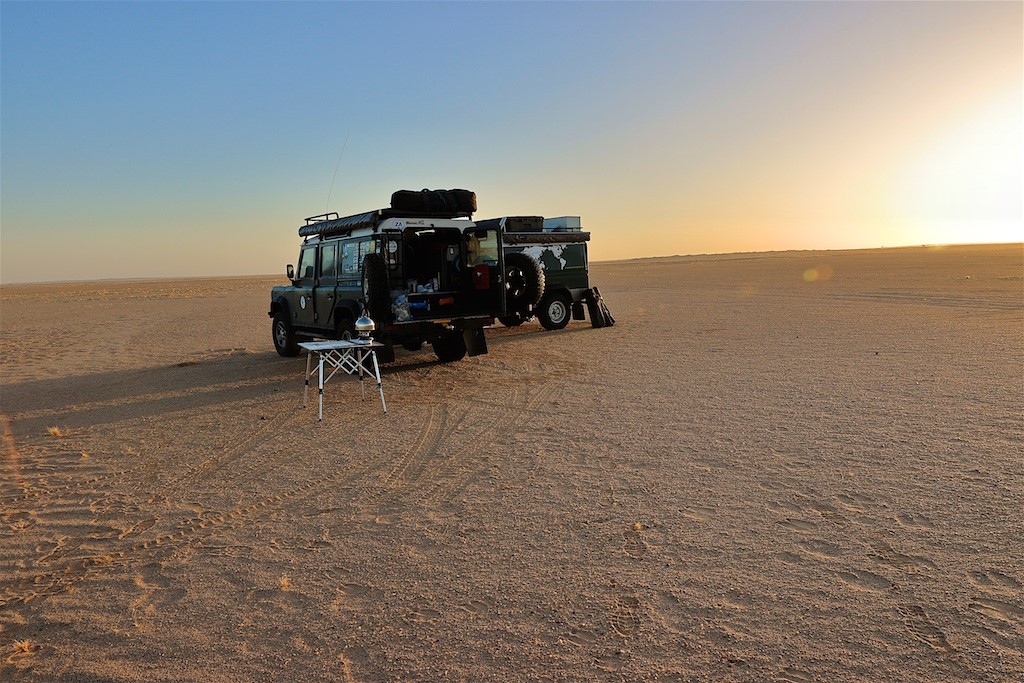 Once again we camp without the Caranex. We do put up the awning and bring out the table and chairs. I cook us pasta, with fruit for desert and we dine in the desert as the sun sets.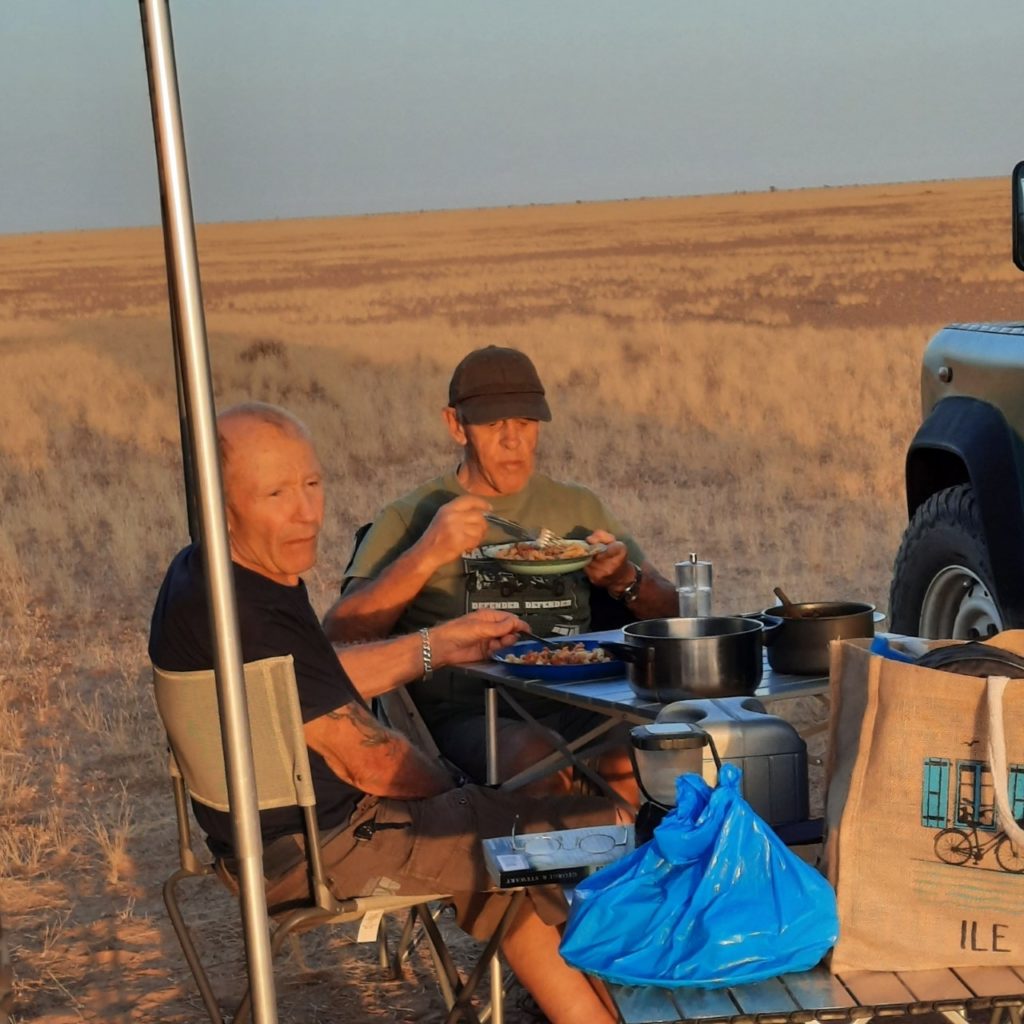 Hits: 57