Another desert campsite 1mile in from the road. Bliss. Not too windy this morning and lovely and cool 14degC.
Today we are heading for Atar. Despite the miles of flat emptiness that surrounds us here, there are mountains in Mauritania. We're heading for them and some amazing scenery, according to Sebastian, the French proprietor of our camp site in Nouakchott.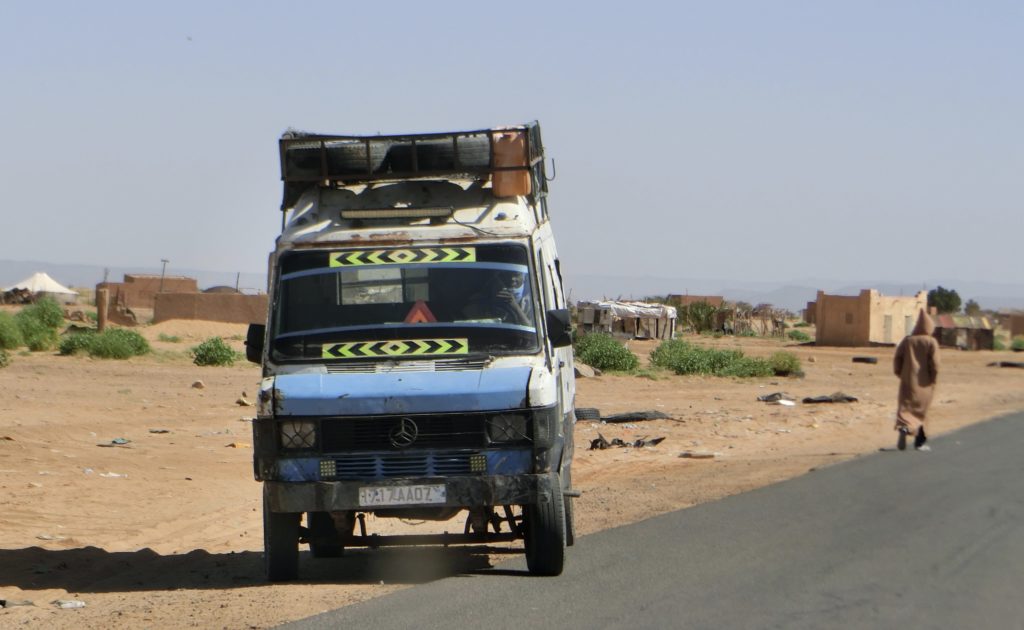 Adam has the kettle on for tea to start the day, He's the 'Water Boy'..:)
It's so much easier camping in the wild. No need to put up the Caranex and consequently, we're on the road earlier, by 10am.
It's glorious here in Mauritania. So many changing sites and scenes.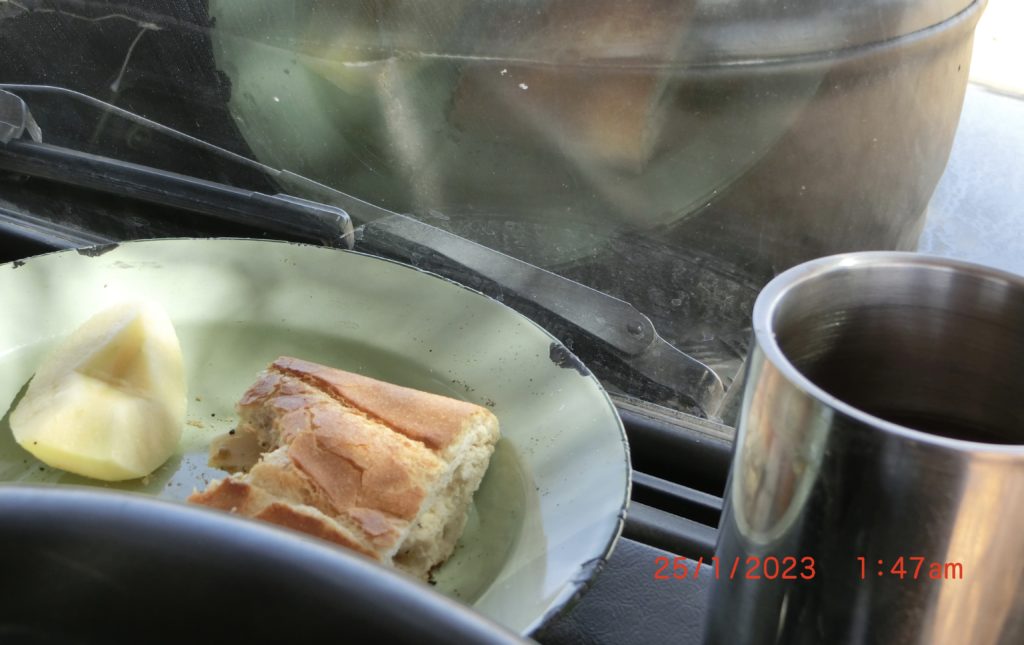 A Landy drove past, seemingly unaware of our presence. Then another but he had seen us and pulled in to chat, as Landy owners do, The real ones, anyway..:)
Robert from Poland, but living in the UK, driving a British reg Defender 300Tdi. They too have inter-car communication as it wasn't long before the first one came back. Uli, from Germany, also driving a 300Tdi. He tells me he has 3 of them. Jen was reading yesterday from a US site telling how they are fetching amazing prices in the US. US$100,000 +. They have to be 25 years old to be able to enter the US. Wait till they can import TD5's!!…:)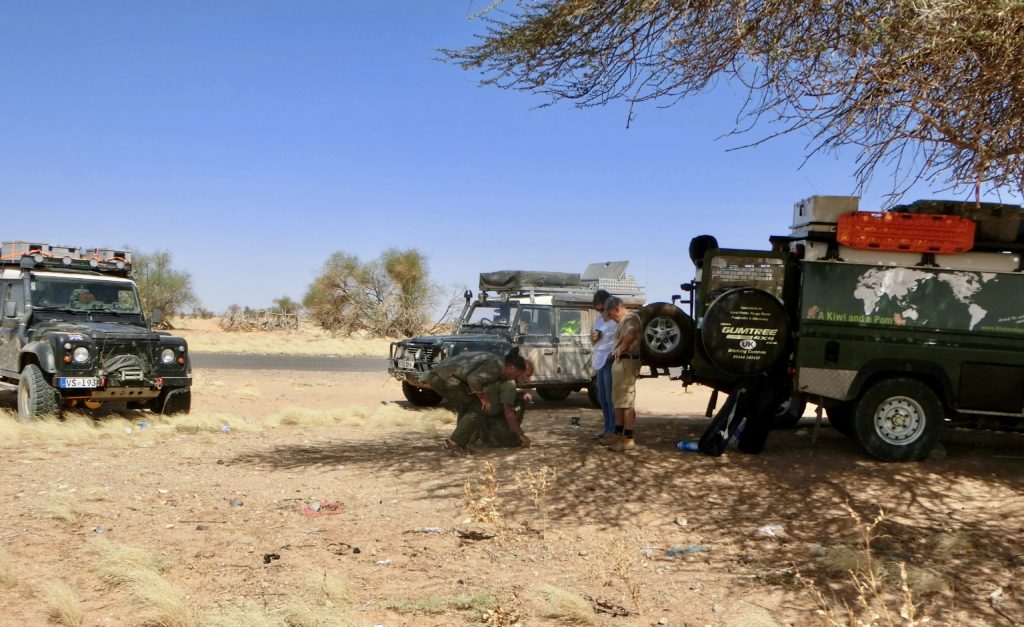 Robert, if you get to read this, can you email me the name of your book?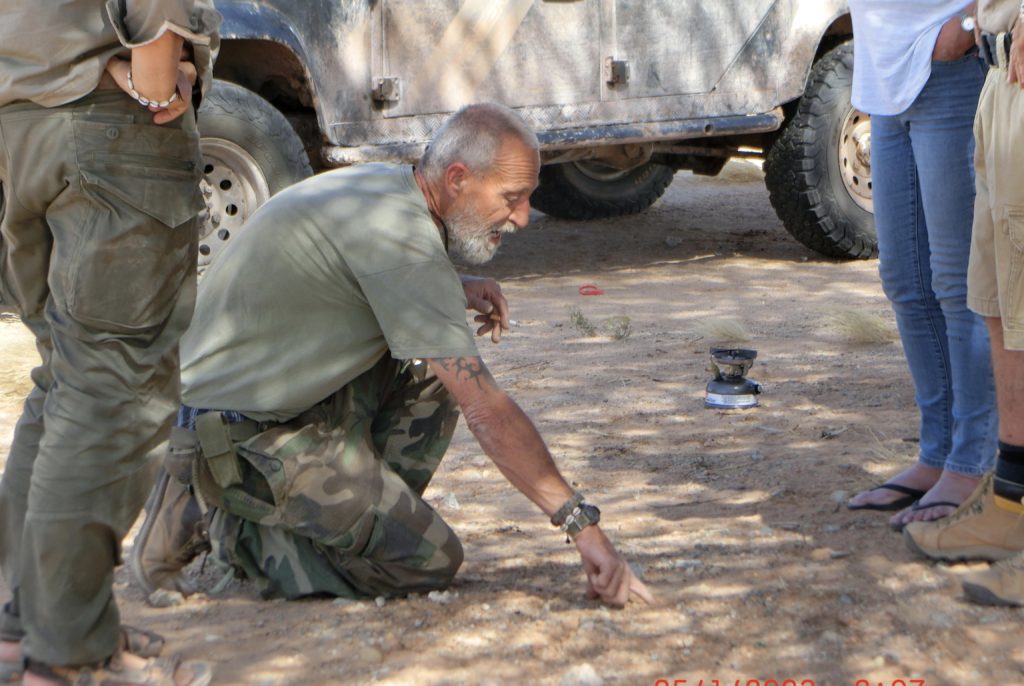 Over the last couple years, we have been in loose communication with a British couple who are also driving to South Africa in a Landy. They were in the America's ahead of us four years ago. It seems they have decided to return to the UK, fed up with the endless hassles from officialdom in equatorial Africa. They are several months ahead of us and we're hoping to meet up with them at some point as we converge, to hear their story. Perhaps we can convince them to turn around again and join us as it must be extremely challenging driving alone?
It's not to say that we will complete the journey either, for a number of reasons. Sierra Leone won't allow RHD vehicles. Entry into Nigeria is certainly going to be a challenge, for political reasons, but I believe we are as well equipped as anyone to make it through. We'll see…:)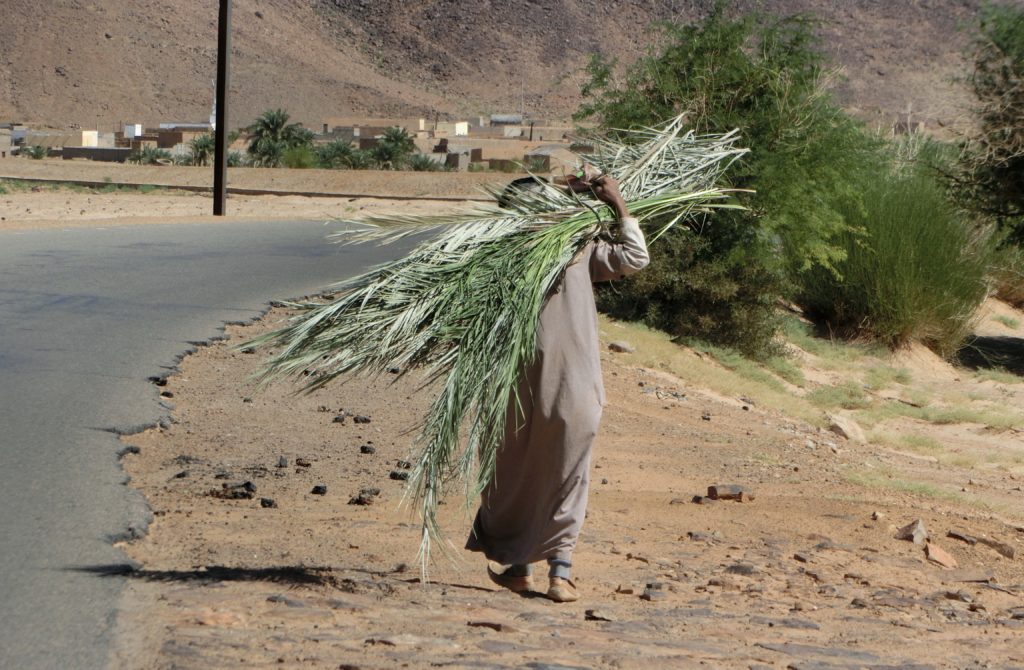 The drive into the mountains, where we are now, has been picturesque.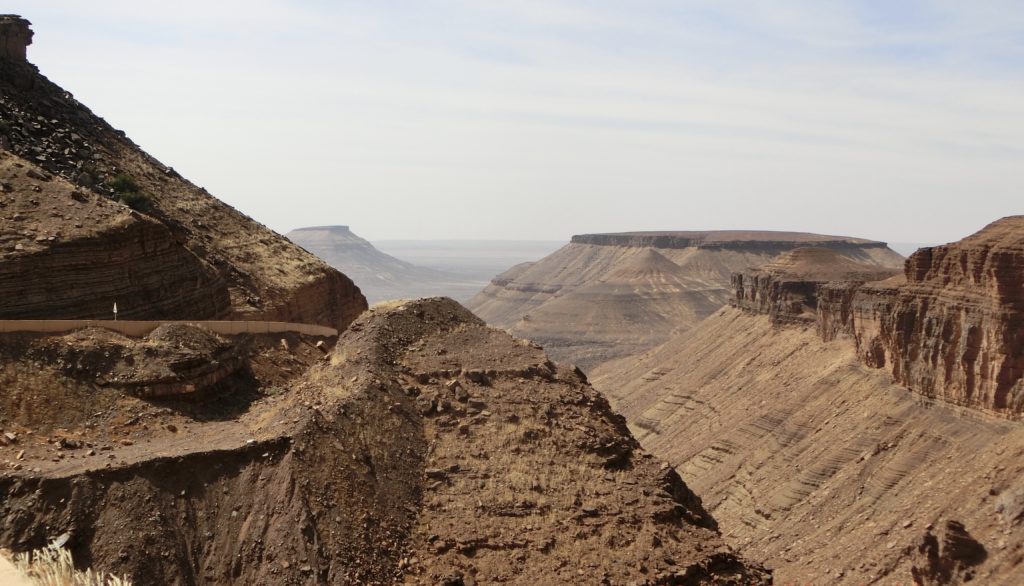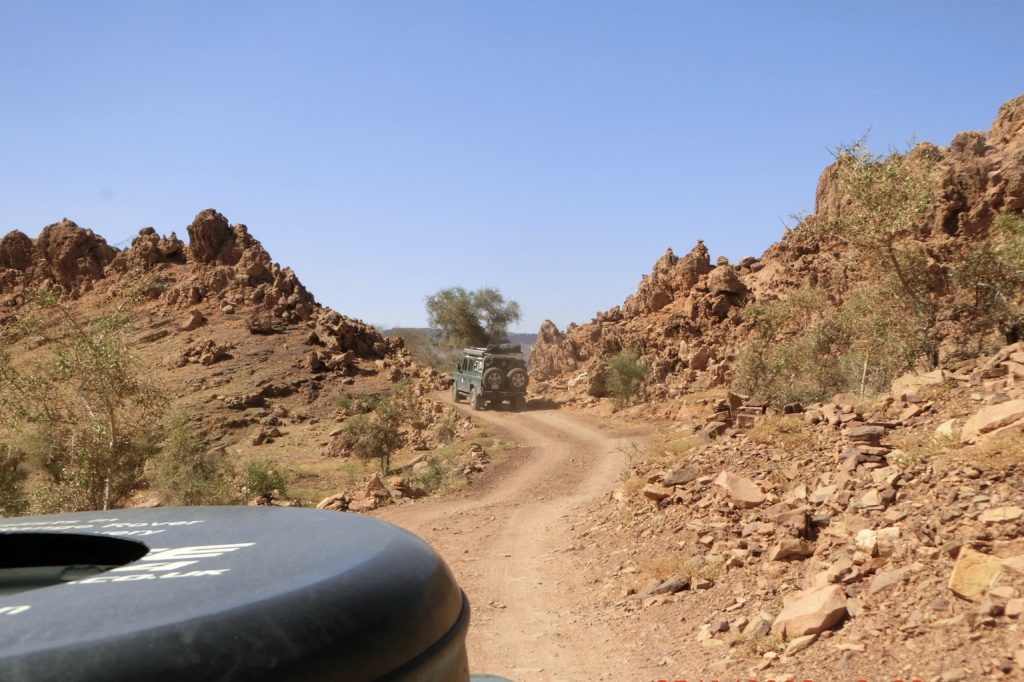 Our camp tonight Camp Jemal, is in an oasis, via a winding track. The attraction is, they have warm showers. Staying also, a tour group of many nationalities.
The temperature at 4pm is 36.3deg.
I forgot to mention that Poki has clocked up 201,000miles.
Hits: 58