I woke this morning around 8am. It was freezing. 0deg C on the thermometer.
Ice inside the Caranex and outside but dawn broke to a clear blue sky and amazingly, we were packed and ready to go at 9.30am. Fingers numb. Both vehicles were reluctant to start.
Driving down from approx 2700m through spectacular gorges, past amazing rock formations and strata. Deep deep canyons that photos have no chance of providing scale to.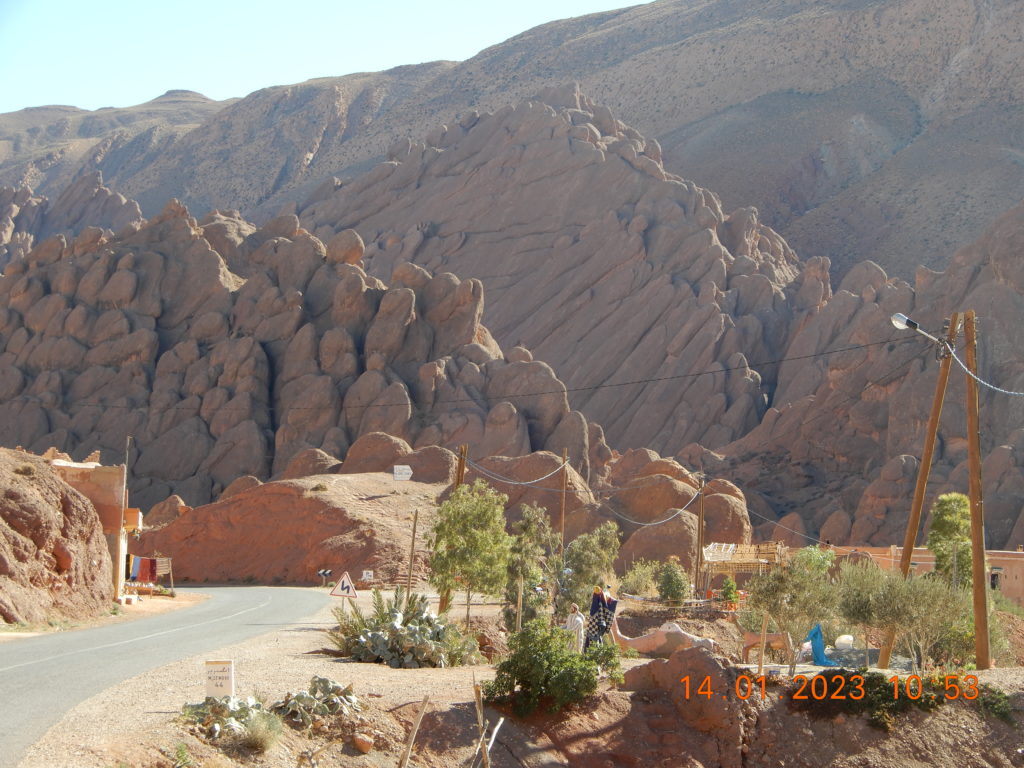 Passing through biblical villages built around mud structures that have been replaced with brick and plaster. Some extravagant and stylish. Everywhere, children racing to get to the roadside trying to flag us down for food or Dirham's, the local currency. Always with good humour and friendliness, though where possible, we pass with a wave.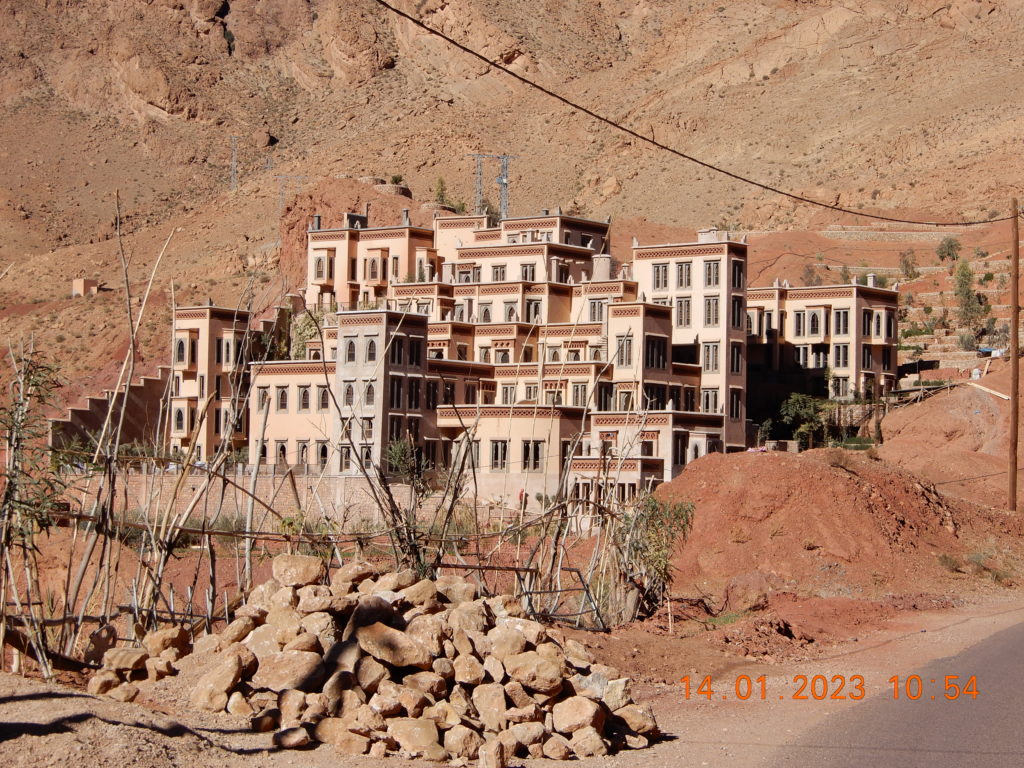 Switchback roads down from passes. The roads mainly sealed today, a change from yesterdays torturous tracks. I have the GoPro mounted near the top of the windscreen and taking bursts of movie shots that I hope to stitch into a coherent film by the end of the journey. Sadly the blog won't accept movie shots, yet.
Both Landy's are going beautifully. Poki glides along with a satisfying ease. Well, if Landy's glide Probably a contradiction…:)
Camera sagas
Camera sagas
Jen mentioned that I lost my camera. It's a Casio and I loved it. While walking around Chefchouan a few days ago I had decided to pop it in my pocket and use it without the zoom. It worked fine in that mode. Anyway, while taking a shot I tried to put a little zoom into the picture and I responded slightly before switching off again. Mmmmm, that's better than standard so by the time we had finished walking around and taking shots, the zoom was back to full working condition again. Great!!!
I have a habit of putting my camera between my legs while driving so I can take a quick shot on the run. We pulled into town to look for a pair of Crocks for Adam, to use in the shower. I must have got out of the seat and not realised it had fallen, till we got to the next camp site. Jen had warned me not to carry it so, a slow learner as I lost a phone the same way a few years back. Adam, bless his generous soul dived into the back of his Landy and came out with a tiny Sony Cyber-Shot camera which he has loaned me. On another plus side, I have finally managed to operate Jen's Nikon camera. It wouldn't take a photo when you pressed the button but by practice found that by putting undue pressure on the button it works.
It's been a beautiful days driving but by 5pm and the sun getting lower in the sky, finding a place to camp was becoming urgent. After several false stops looking for a wild camp, Jen found reference by someone on iOverland to a disused mud walled site they had visited 5 years ago. We are now ensconced suitably distant from the road and with no other campers. Hopefully it won't be so cold tonight as we have descended about 2000m today.
Sadly, no internet again so posting is a problem.
Hits: 111