Cordoba
Our first night of camping was uneventful. While we were packing up a vehicle approached. It was the Guardia Civil. Oh dear, I thought we were in trouble for camping at a closed site. They just turned around, waved at us and disappeared back down the road.
It was too chilly to dry the Caranex, so we packed it up damp and set off for Cordoba. The Sat-Nav was set for the centre of Cordoba, which took us into lots of small shopping streets, but not the historical centre. Every street is lined with heavily laden orange trees. They look delicious, but no one picks them, so something must be wrong. Later we asked someone and they advised they were inedible. Dennis wasn't convinced and picked a couple. They have a lovely texture, are full of juice, but tasted very bitter.

We found a large, free parking area just across the river from the historical centre. 2 young Moroccans were directing cars. We had a jovial conversation with them, showing them our Moroccan sticker on the back of Poki. Always as well to befriend the people who look after the cars. We told them we would give them Euros on our return, but when we came back they were no longer in evidence.
At the far side of the pedestrian bridge across the Guadalquivir river, very conveniently located, was the Tourist Information Office. I was able to use their Wifi to purchase some more data for my UK SIM card which had run out. I can use this card in all EU countries, but we will have to start buying separate cards for each country, once we reach Morocco. We also collected a map of the historic centre and headed for the Alcazar.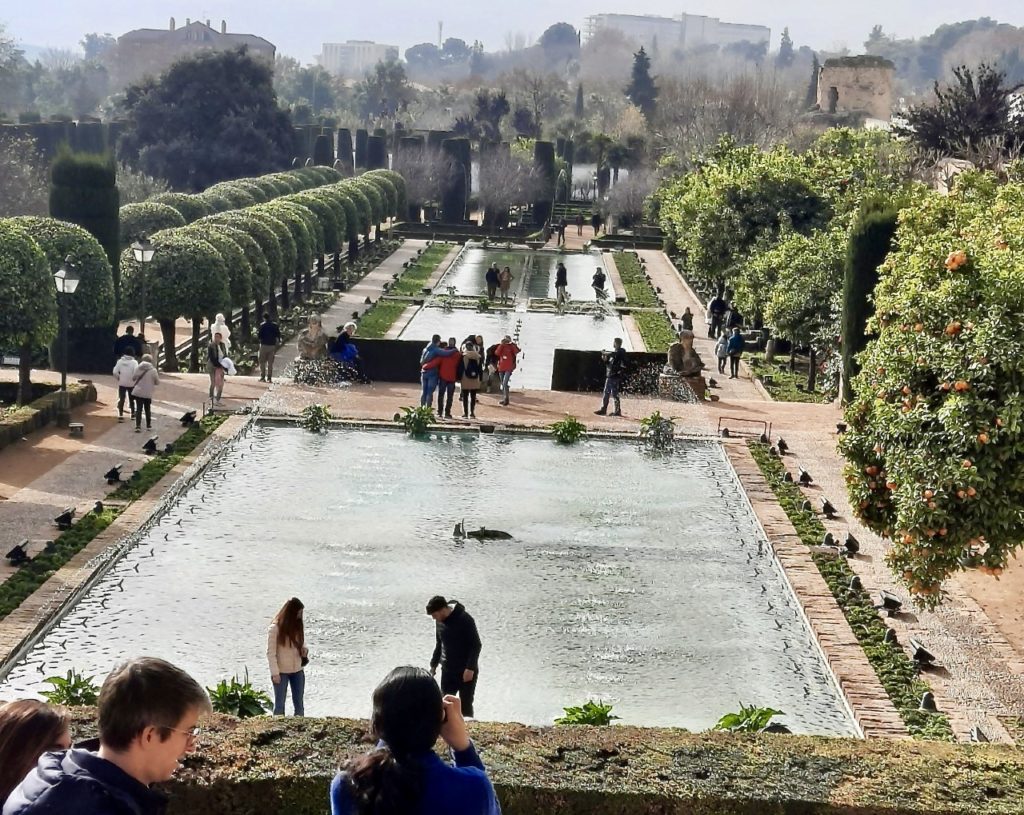 I had hoped that in mid winter tourists would be scarce. No such luck. We had to queue for tickets. I did think it very good value though, EUR2.50 each for seniors. Most cities major attractions are far more expensive. It appears the majority of tourists are Spaniards, so I presume they take their holidays now, or their companies close over the Christmas/New Year period. There are quite a few American tourists as well.
The Alcazar of Cordoba was built in 1328 by King Alfonso XI of Castile. It was built in military style on the site of previous Islamic constructions. It was absolutely heaving with tourists. Of most interest are the mosaics, internally and outside, the gardens with many courtyards and fountains.
After leaving the Alcazar we wandered around the narrow streets, saw the cathedral and decided lunch was in order. We managed to find a small cafe which actually had some free seats. As time was getting on we decided to get back on the road and head for Granada.
Granada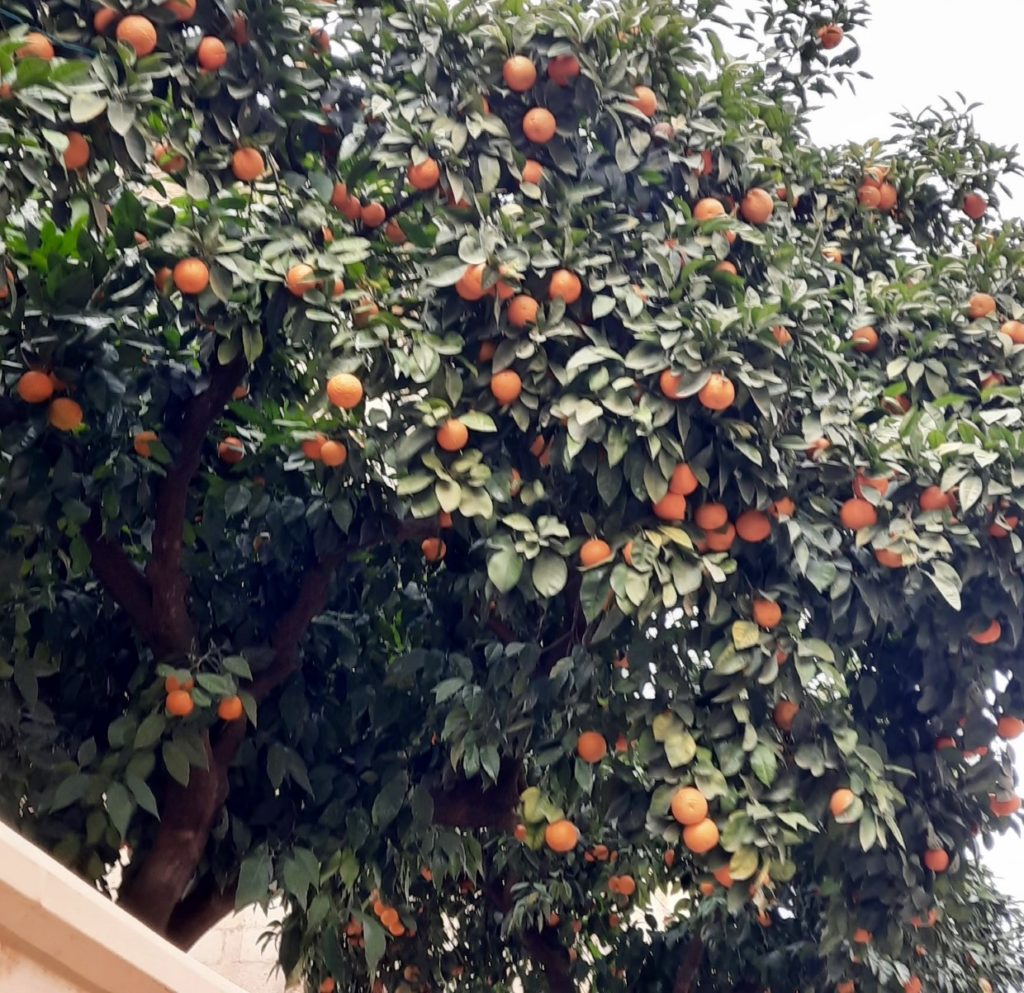 I booked us into, I suppose you would call it a guest house. Difficult to locate as it looked like an office block and had signs all around saying it was a medical centre. However, The Martin House, as it was called, was located on the first floor. The host was very nice, helpful and spoke excellent English. He provided us with a voucher for breakfast at a cafe just down the road.
Sadly it was not a good night. We were right next to a busy road and it was noisy. We couldn't have the window open, so it was also hot. We didn't rush to get up and set off for our breakfast just after 10am. Our host had also advised us where we could purchase silicone to seal a small leak which has arisen around one of Poki's roof vents. Apparently we needed a Ferreteria. One was very fortuitously located next to the breakfast cafe.

We rushed to pack up and set off to look for the Alhambra, the main sight to be seen in Granada. Easily located with convenient parking. Arriving at the entrance we were greeted by a staff member who advised us that tickets were sold out until 2nd January. The place was absolutely heaving with tourists again. We were advised we could walk around the exterior walls, which we did. The view was pretty spectacular.
The Alhambra is, according to Wikipedia, one of the most famous monuments of Islamic architecture and one of the best preserved palaces of the historic Islamic world, as well as containing notable examples of Spanish Renaissance architecture. Such a pity we couldn't see the interior of the complex.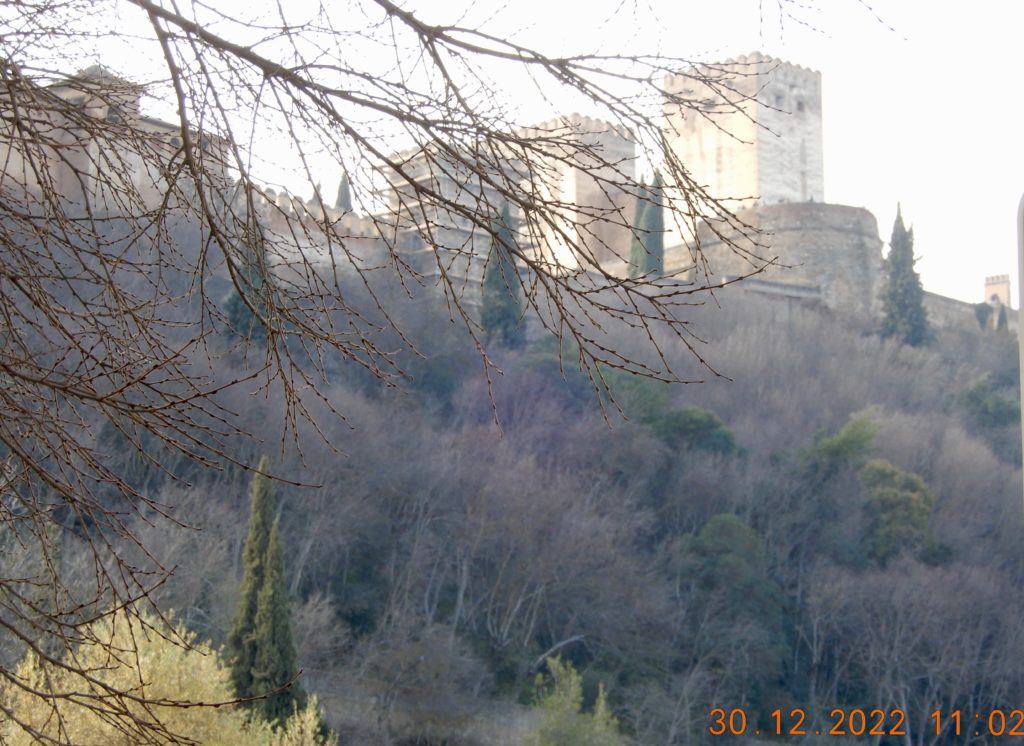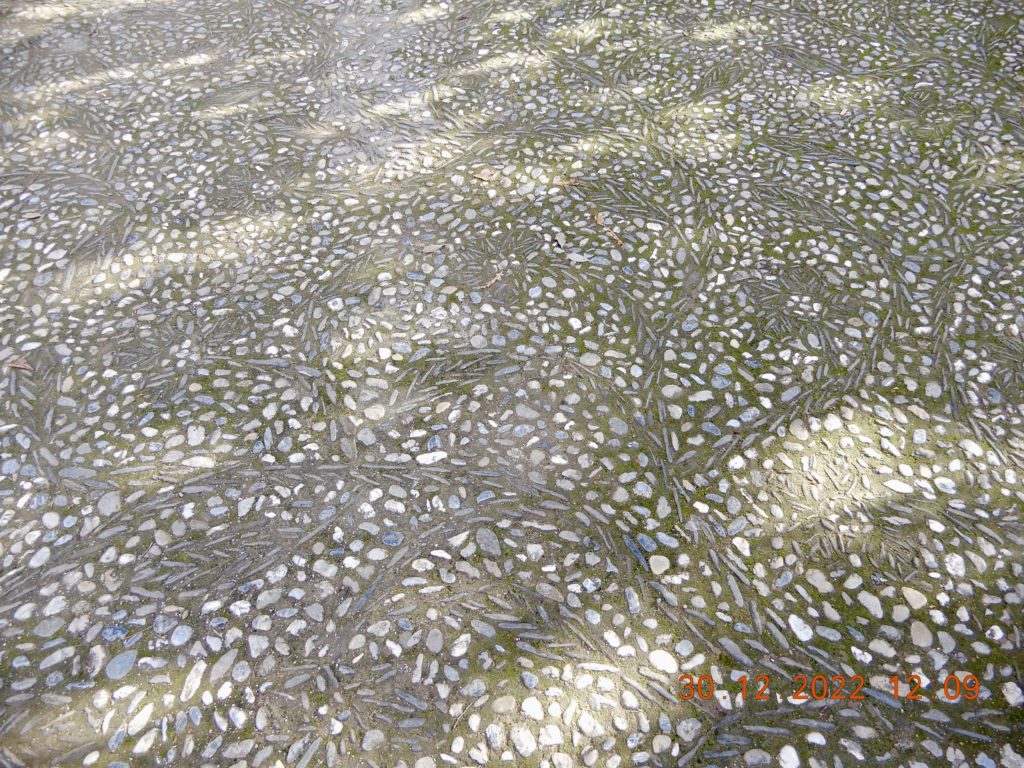 We stopped for a coffee/orange juice at a quaint little cafe beside the palace walls, before continuing into the city itself and wandering the shopping streets.
Islamic style light fittings in the cafe.
Dennis purchased a leather money belt from a Moroccan shop. We had to do a bit of bargaining. Practice for when we reach Morocco!

Last night we were both very tired and getting "ratty" with each other. We have had an unwritten rule when we are cycling or driving, that we don't travel for more than 7 days without having a rest day. We were already on day 10, so decided we needed to have a break. With that in mind, we set off to a campsite on the outskirts of Granada in the shadow of the snow capped Sierra Nevada. Luckily we got the last tiny spot, which Poki plus Caranex just fitted on.
An excellent supermarket is located just down the road so we have stocked up for the next few days. Tomorrow will be spent catching up with the washing and doing some small maintenance issues with Poki. In other words "resting".
Hits: 52