Thank you to neighbour Fred in last night's camp site, who loaned us a huge fan. It must've been 800×800 square and had four speeds. Fortunately we were close to a power point and had the fan in the Caranex tilted up and with the back door open, got a breeze blowing through the inside of the Landy. Even so, it was almost unbearably hot.
We were on the road by 10.30am but it was 93deg (33c) already. This is abnormal weather, the locals tell us. It's not much fun I can tell you. It's not so much the heat but the humidity that makes it so uncomfortable. Right after a shower, it's running off you!! No photo's..:)
Not too much to report today. Passing through one of the first towns after crossing in Oklahoma I saw diesel at $2.59/US gal (3.8L approx) so filled up again. For some stupid reason we have to go in and purchase a specific $ value of fuel then hope that it is either enough or not too much. Usually it's over so we have been putting the excess in jerry cans, rather than try and get a credit or refund. As a result, three of the four jerry cans are full.
Most of the smaller towns we passed through are falling down. Providing a balanced picture of life in this part of America is difficult. We see dilapidated empty shops. Houses that defy belief someone could live in them. Regardless, there are churches of every faith. Smart and pristine looking and offering all manner of salvation and redemption for residents and passers bye. In other towns they are little different from our own. Well maintained and with a variety of shops and services.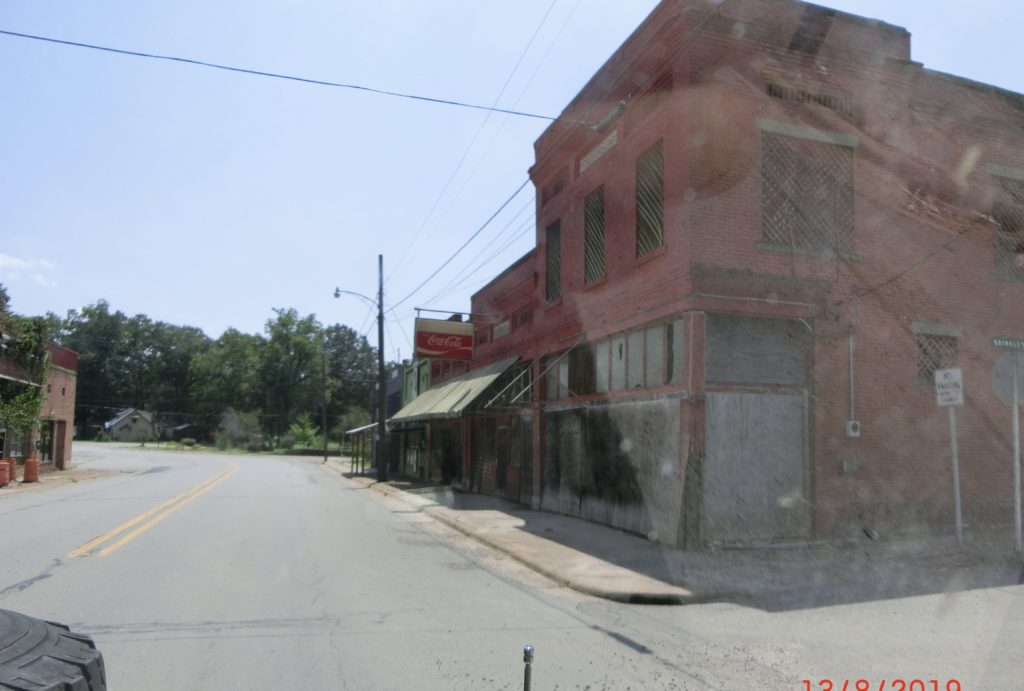 Here is a unique bridge we passed yesterday. It is a rail bridge designed in another era, to raise a section of rail and allow ships to pass under.
We are seeing remnants of the devastating floods that affected this part of America in the winter. Huge areas still under water and crops that wont recover from the inundation. The financial impact of that will be severe and coupled with recent interaction with China, there could be more pain in the agrarian sector.
By 4pm we had decided we didn't want a repeat of last nights discomfort. So when a sign saying 'Motel' appeared, there was no contest. The attraction of air conditioning and wifi sealed it. There are no cooking or heating facilities in the motel so the Landy is backed up to the front door and acts as a kitchen, for meals.
We are making great progress. Tomorrow we hit Oklahoma City. If anyone saw the movie 'Officer and a Gentleman', you could not forget one of the lines in it. "There are only queers and steers in Oklahoma, which one are you, boy?"…:)
A month or so ago we posted photos of a massive bear that had been tranquillised and moved to a remote area in Canada. Yesterday I received a picture from brother Kelvin, travelling in the Gulf of Carpentaria area of northern Australia. This is fibreglass replica of an 8.6m Salt Water Crocodile shot by a lady hunter in the 1950's!!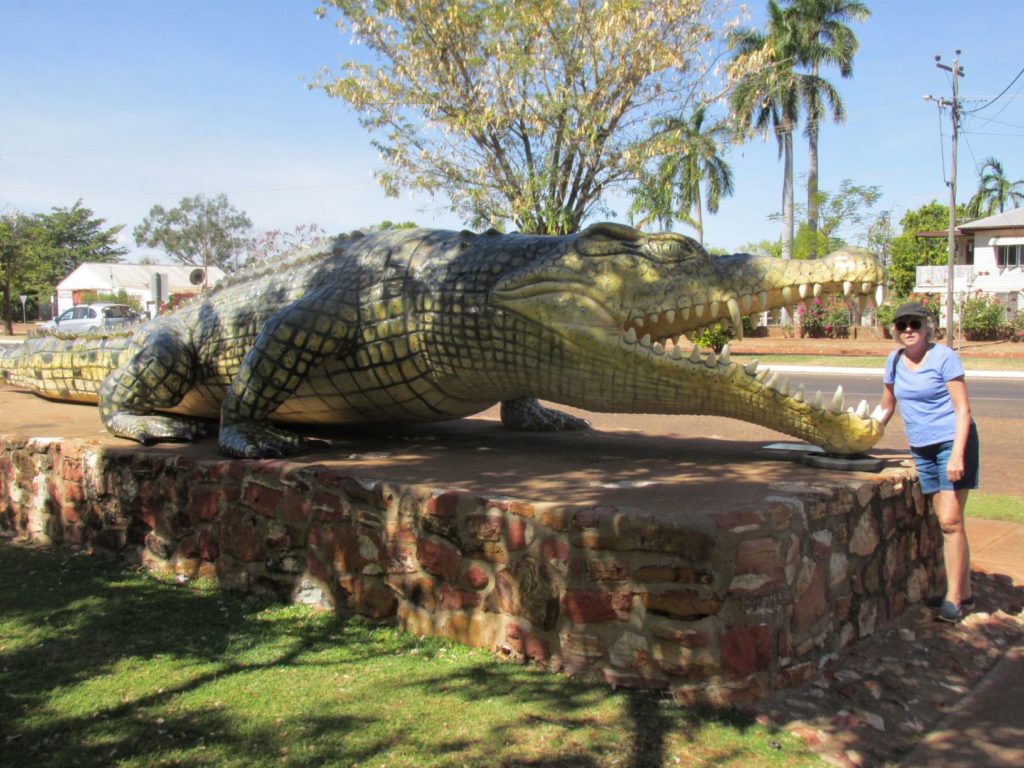 Hits: 1208