This morning when we were packing up the mosquitoes were rampant. They have been worse for the last couple of days and to add to the pestilence, we have horse flies.
The scenery remains the same as yesterday, Pretty, hilly with gently winding roads, forests, glimpses of Lake Superior and small lakes and ponds, many with water lilies. However, after several hundred miles of the same thing it starts to lose its appeal.
There are very few townships along the 400 ks from Terrace Bay to Sault Saint Marie. The first, White River, we drove straight through as it was not worth stopping. This was the town of Winnie-the-Pooh fame, I mentioned the other day.
We did stop at Wawa. Wawa means 'wild goose' and was so named because of the millions of geese that rest here beside Lake Wawa during their seasonal migration. It is an Ojibwe name. The town has made the most of it and has a huge goose statue outside the Visitor Centre and another 2 on either side of the main street. To our surprise, Wawa was large enough to have a Canadian Tire, so we used their wifi once again.
I learned from my eldest son, Tim, that he had just completed a cycle race from his office in the City of London to Brussels. It is apparently sweltering hot in Europe at the moment, so I think he was looking forward to a few cold beers.
Further on we passed through Lake Superior Provincial Park and as we left the park the road, which had run inland from the lake since this morning, started to run beside the lake shore again. As we approached this section, lake mist was swirling in from the lake causing the temperature to drop dramatically. It was quite odd driving along with thick mist on our right hand side and sun and blue sky on our left.
We saw 2 very large moose on the road today. One ran across in front of us, fortunately far enough ahead of us for us to slow down. They are such awkward, ungainly looking things when they run. Their legs seem to be at odd angles. They are certainly solid and it would not do them, or us, any good to be in a collision.
Tomorrow we are planning to head South into the States and around Lake Huron and approach Niagra from the US side. We are hoping when we leave the US in Niagra they will check us out, as it were and we can restart with another 90 days when we re-enter in Maine in a month or so. When we left Alaska there was no US border control at the exit so we still have a card stapled in our passports stating the date we must leave the US is 23 August. Trying to get a visa to permit us to stay longer isn't looking possible.
Folks, we hope you are still interested in and enjoying the blog. We appreciate Canada is pretty tame compared to some of our experiences in the more exotic Russia, the Stars and Mongolia. Please do add comments, ask questions, correct us if we get our facts wrong. We like the interaction, so please don't be shy and have your say too.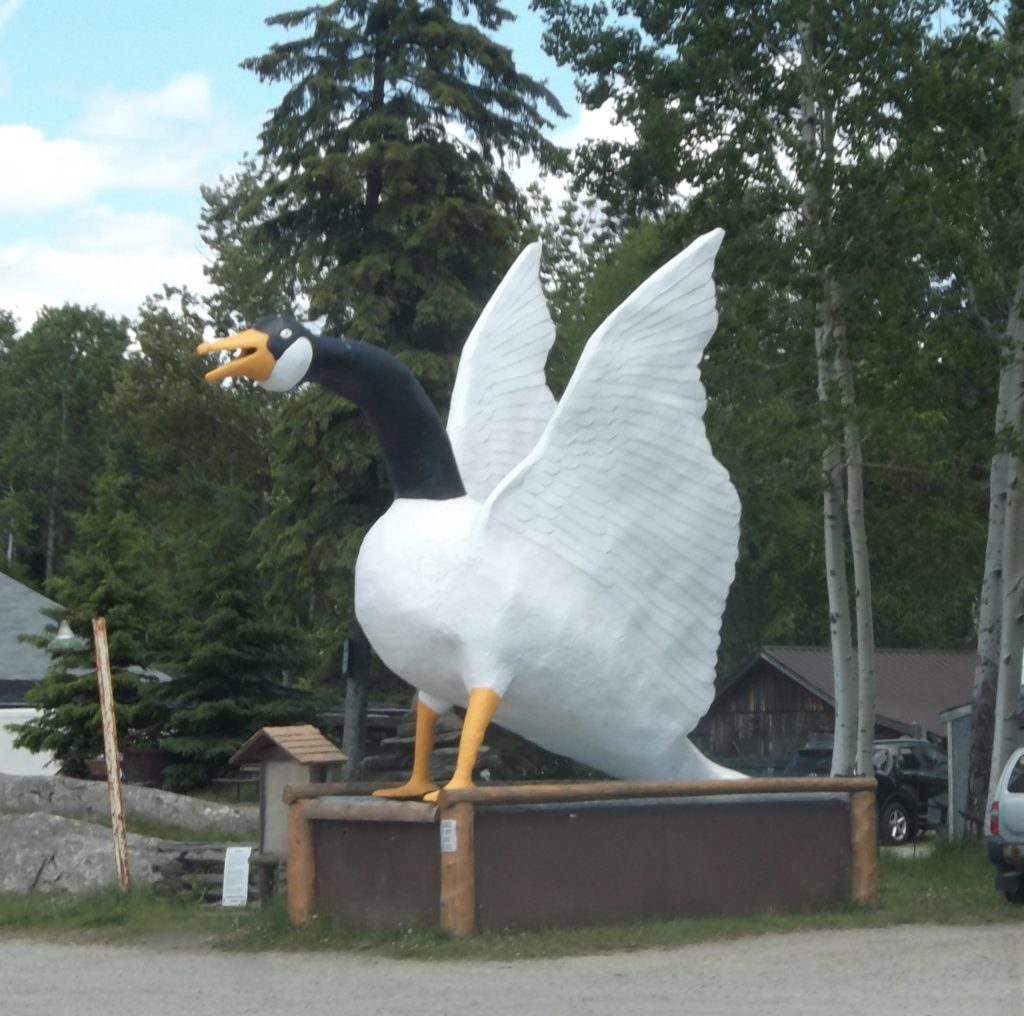 Hits: 40