The Land Rover has arrived in South Korea and is now in Busan. According to the tracker, it is due to set sail for Vancouver tomorrow morning and to arrive there on October, 21st. We have booked our flights from the UK to Vancouver for the 23rd October, so hopefully the arrival of the Land Rover will be on schedule.
Dennis is fully occupied planning our route up to Alaska and across Canada and the US next year. As I write he has got as far as El Paso 😊
Interestingly his 10 most memorable experiences are very different to mine. Here is my list – not necessarily in order.
1. Driving the Pamir Highway (For its stunning scenery, varied terrain and remoteness).
2. The military waking us up when we were camped by a river in the Wakhan Valley, just across from Afghanistan.
3. Getting stuck on the mound in Mongolia when we were driving on a road under construction.
4. Waking to odd noises and finding we had a bat in the tent.
5. Queuing for half an hour, having a "discussion" with a young lady over who was next in the queue, presenting our documentation to the official and finding we were applying for our Mongolian Visa in the Hungarian Embassy 😊
6. The Mamayev Kurgan statue and memorial in Volgograd (Formerly Stalingrad).
7. Kazan and the atmosphere as the Workd Cup Spain v Iran match took place while we were there.
8. Our second day in Mongolia when despite our map and online aps we were completely lost.
9. Suzdal – fabulous architecture and unspoiled as if time has passed it by.
10. Ilya and his selfie stick.
There were so many highlights, but these are the most prominent memories for me.
As we have been still for over week, I've got itchy feet again. So, next week we are off to the South of France for 4 days. We both love France and thought we would spend a few days relaxing. Over indulging in yummy food and wine, reading and ambling around a pretty village. Hopefully, in some sunny weather.
Here are a few shots of my most memorable experience, the Pamir Highway.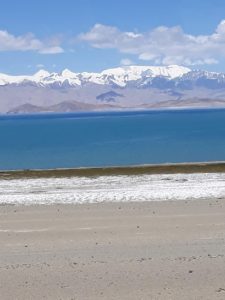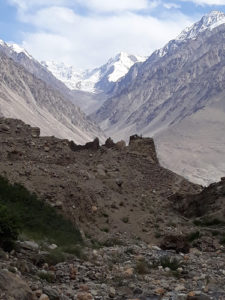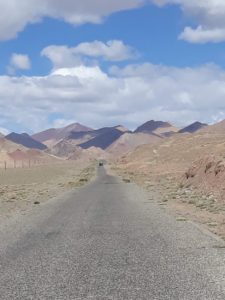 Hits: 51