I am sure we mentioned that we were heading for the sun and sea for a few days. Nowhere was more appealing than somewhere in France. I guess you could say we have developed a bit of an obsession with the country. We flew into Nice a couple of days ago and took a rental car from the airport. Jeez it took an hour or two to get used to sitting on the wrong side and changing gears with my right hand and it's fair to say that the nearside of the vehicle was lucky not to have made contact with some fairly solid objects. However, the adjustment has been made and Jen is a little more settled..:)
In the 18th century house we are staying, our hostess Deborah, agreed to take us to some of the more interesting sights in the area. "Antibes has a market this morning" she said at breakfast. I countered by asking if she would like to direct us to it? Not wanting to make the trip on our own as the roads around here are narrow, winding and congested.  It's late in the season for them here so she readily agreed.
While I'm not going to bore you with too much detail, I think the following photos will help you understand why we are so enamoured with France..:) While this is not the area we would choose to settle, should we make the transition at a later stage in life, it's pretty typical of life here.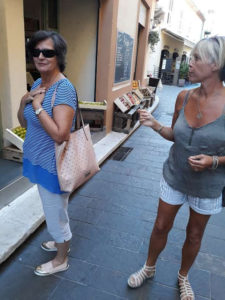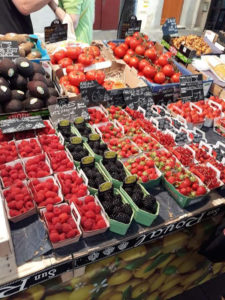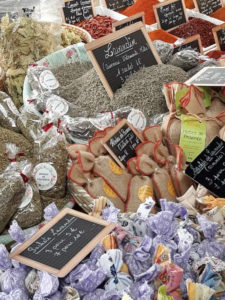 Later on, while stopping for a drink in Mougins, a quaint arty village in the hills that sports a large brass head of Picasso, we could hear the Kiwi accent from the table beside us. Sure enough and it didn't take us long to have good old chat.
Jen has spent most of our spare time relaxing by the pool in the autumn sun. It's still warm enough for her to have developed a pinkish hue..:)
On the 'Overland' subject. A box of spare parts is on it's way to Bill & Joan in Canada.
Hits: 36