We were spoiled rotten last night. A glorious tranquil camp site and just the sound of water birds on the lake nearby. In bed by 8pm with a gathering chill outside. A contrast to Durban.
On arrival at the camp last night I removed the OEM air filter cartridge and replaced it with the K&N one we have been using. Performance up and down the hills was seriously affected and fuel consumption seems to affected too, with only 22mpg..
We left the site this morning at 9.20am after a hot shower and packing everything away. Stopping in nearby Kokstad for supplies and tethering to Jen's phone for wifi, caught up with emails and messages.
The drive today which ended up being just over 400k's, was not very enjoyable. Up and down endless hills and through scattered housing and dry grass covered countryside.
This what was formerly known as the Transkei and perhaps the most impoverished part of South Africa?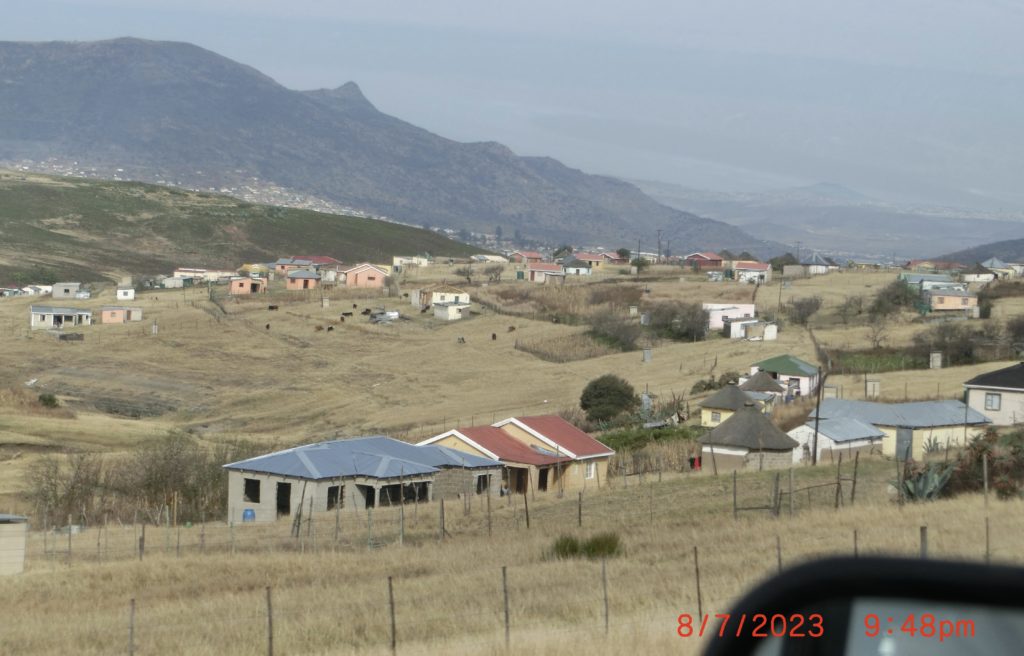 The grass is burned, google tells me, to refresh pasture. But I see no benefit from the burning as there are virtually no animals, except a few cows walking along the motorway verge. The burning creates a haze that is at times difficult to see the road through.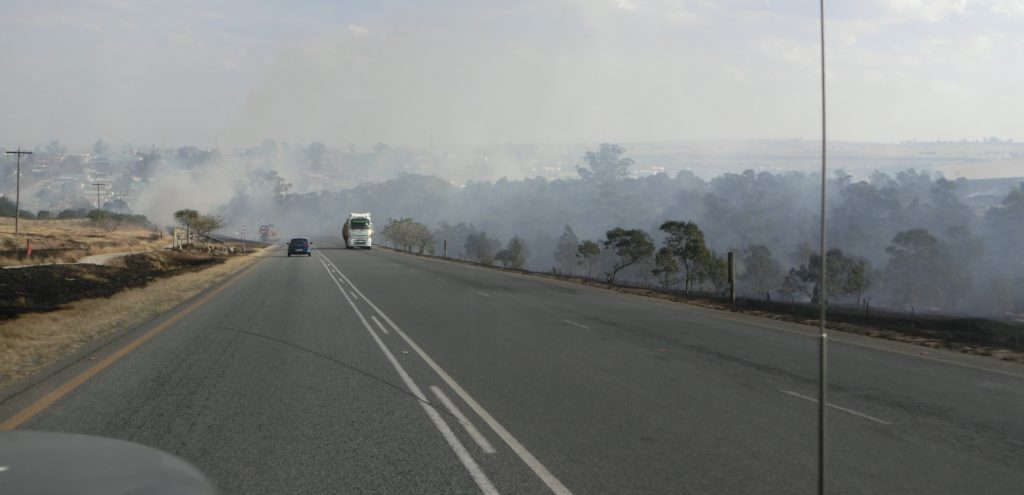 The roads through the townships are congested with passenger vans and people wandering from one side to the other. Stalls at the roadside and big trucks adding to the mixture. While we had been warned to keep our doors locked, we felt no threat at any time. Perhaps the "different" vehicle changes thinking, to one of curiosity?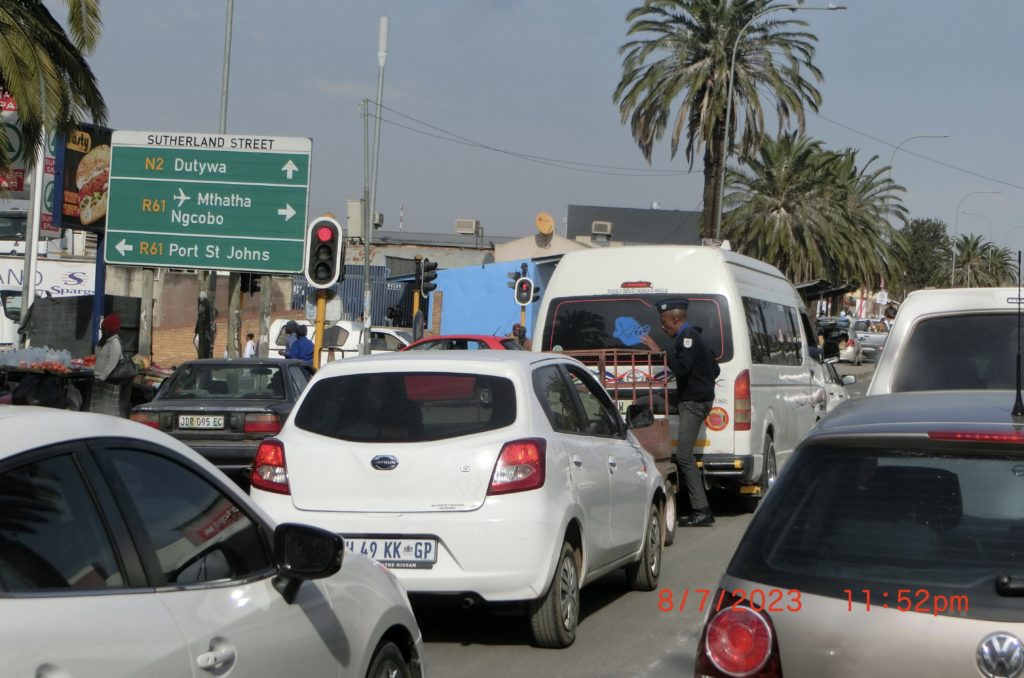 Driving through the largish city of Mthatha, (Umtata) Jen spotted a signpost announcing the nearby, Nelson Mandela Museum. He was born about 50k's away at a place called Mvezo. No, we weren't tempted to visit, despite respect for the man.
As a result of animals and endless people walking along the main road, we passed two casualties. One, a donkey that had been struck and killed. Further on, a horse suffering the same fate. Both laying where they were struck and killed. No doubt waiting for the scavengers and decomposition to reduce the pile. Of course there is no indication of how many people that suffer the same fate as they would be quickly cleared away.
Intended camp for the night.
Our destination was planned for Kei River Bridge where iOverlander reported a camp site. However, when we got there the gate to the site was locked and nobody was responding to the phone number on the gate. The next safe accommodation being 120k's away, East London, and here we are. There do not seem to be any camp sites here so Jen found a motel complex for a reasonable cost of £30 which includes breakfast.
Ultimate destination. East London.
After only 400 odd k's driven today I'm knackered and after cooking dinner in Poki we were in bed early. Mainly as we couldn't get the TV working, or anything else, for that matter. The motel was experiencing 'Load Shedding' but had installed a very sophisticated solar system with batteries to enable them to remain in business. Interestingly the majority of clients were black and driving very expensive cars. It's great to see a middle class emerging and obviously the white owned business rely on their patronage.
Improved fuel economy.
At the end of the day the economy improved to 25.11mpg. So, quite a difference and over extremely hilly country.
Tomorrow we will try and hug the coast for some more interesting scenery and hopefully avoid the endless hills and head for Port Alfred.
Hits: 42