Wow! Lots of emotions and feelings regarding South Africa, or the little that we have seen of it already.
We left Pretoria this morning at 9.30am, having to drive back to Johannesburg to begin the journey to Durban.
Johannesburg is a powerhouse. What little we saw of it, it's an ultramodern city with incredible facilities including a high speed rail network. Why are people leaving?
I had not wanted to visit J'burg because I had read and heard so much about the serious crime the city has to live with. I guess that sums it up.
I read the other day of a car factory that is being built close to Port Elizabeth, jointly funded by the Chinese. It has been under construction for the last 7 years. It was scheduled to increase production steadily to be building something like 50,000? cars a year, by 2022. As of this year, there has not been one car built.
All I can think of is this amazing country, with massive natural and human resources is being run into the ground.
Almost all European's houses are surrounded by high walls and gates topped with razor wire and alarmed. I have seen terrifying looking dogs walking around their lawns. Why?
The drive down towards Durban is on superb motorways. Tolled on a regular basis, and until we reached the Transvaal, the tolls were extracted automatically.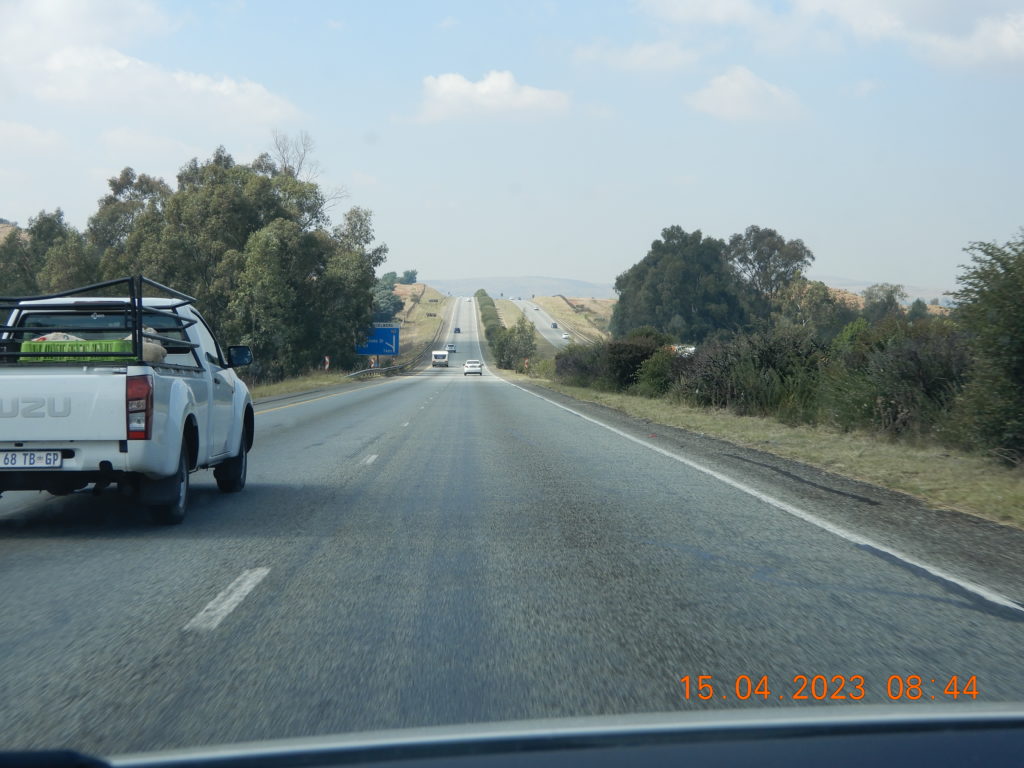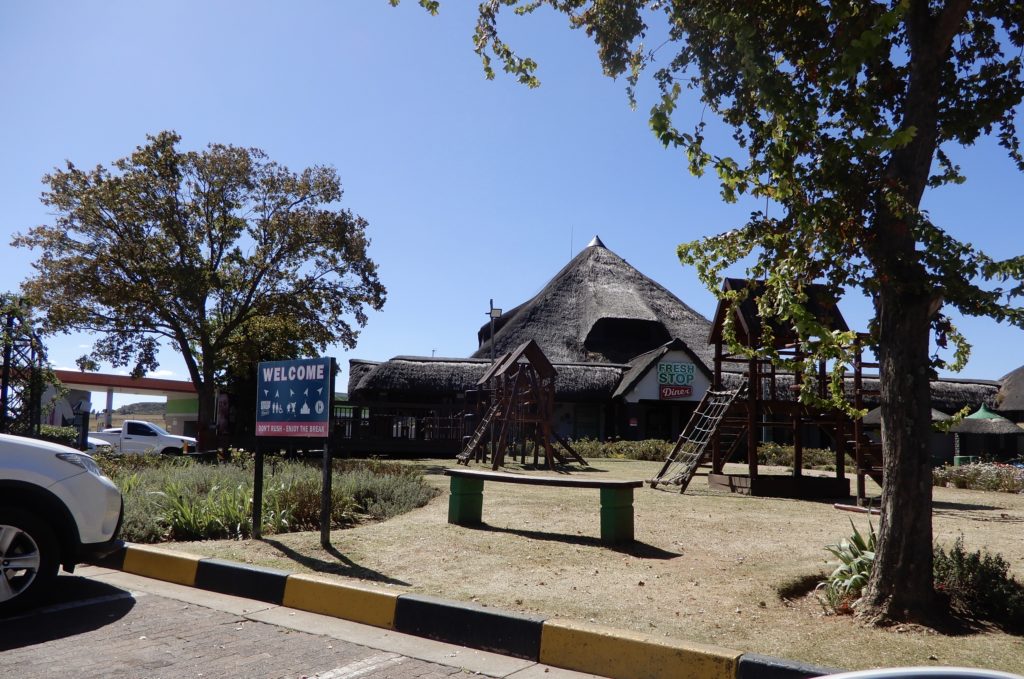 Our lunch stop en route.
We crossed the River Vaal indicating the border between Transvaal and the Orange Free State. These traditional names are now being replaced by unpronounceable indigenous names and the old provinces being broken up into smaller differently named areas.
Tonight we are in Ladysmith. The town has a violent past.
First, it was named after the Spanish wife of the British Governor of the Cape Colony in 1850's, Sir Harry Smith,
In the 1890's British forces suffered four defeats at the hands of the Boer soldiers who ultimately surround them. Using improved tactics, the British finally escaped their encirclement after 118 days and during which approx 3000 British soldiers perished. Winston Churchill was present at the relief of Ladysmith.
The countryside around 200k's south east of J'burg, is very much like parts of New Zealand such as south Otago and Northern Southland. A little further south we view flat topped hills surrounded by pene plains similar to the central North island. The road descends progressively in steps from the high plateau J'burg is situated on. Tomorrow we will make a dramatic drop down to the coastal Natal province.
Our car is a new VW Polo, about the size of a Toyota Corolla. It is very quiet running but suspect it has an engine not much bigger than a lawn mower's. It struggles on the hills but cruises quite effortlessly on the flat. The only good thing about the engine size, is it's economy.
Tonight we are again staying in a B&B.
Hits: 106