It's a bit like pulling teeth but we are making progress, albeit slow progress. I'm talking about shipping our vehicles.
Today we received our first full quotation to ship from Lome to Walvis Bay in Namibia.
We require a 40' Hi Capacity container. I won't divulge what the quoted price is here, as competitors may be reading this. The real issue and concern for us, is the potential to have to pay a percentage of the vehicle's value, as an exportation tax! Despite being in the country with a legally indemnified document, A Carnet de Passage and in Adam's case, a TIP or Temporary Import Permit, customs may deem we shall pay them. How a price is decided on the vehicles value, 22 years old and 206,000 miles on the clock, is anyone's guess, let alone how this is legal and not a heist.
I guess we'll need to buy some new luggage, again. We had to do the same in Vladivostok. Incidentally, Russia required no departure tax or duty on Poki.
Ship departure date.
The next practical ship departure date is 16th April. This means, that if the quotation is accepted, we shall have to stay here until approximately 7th April when the vehicles will be loaded into the container and sealed. Once loaded, we should be able to fly to Cape Town in South Africa via Addis Ababa in Ethiopia, then probably by rental car to Walvis Bay, Namibia. We have been given an approximate transit time of 19 days for the ship from date of departure from Lome.
We're becoming beach bums.
So today again, we spent time on the beach. Jen likes the calm of the swimming pool and Adam and I prefer the warm surf. Boisterous as it is. Our skin colour is changing. We're starting to look like natives.
At some point one of the hotel staff asks if we would like a coconut each? One each duly arrives having been knocked off one of the nearby palms with a long bamboo pole. Each coconut is provided with a straw for us to drink the liquid. Refreshing but….?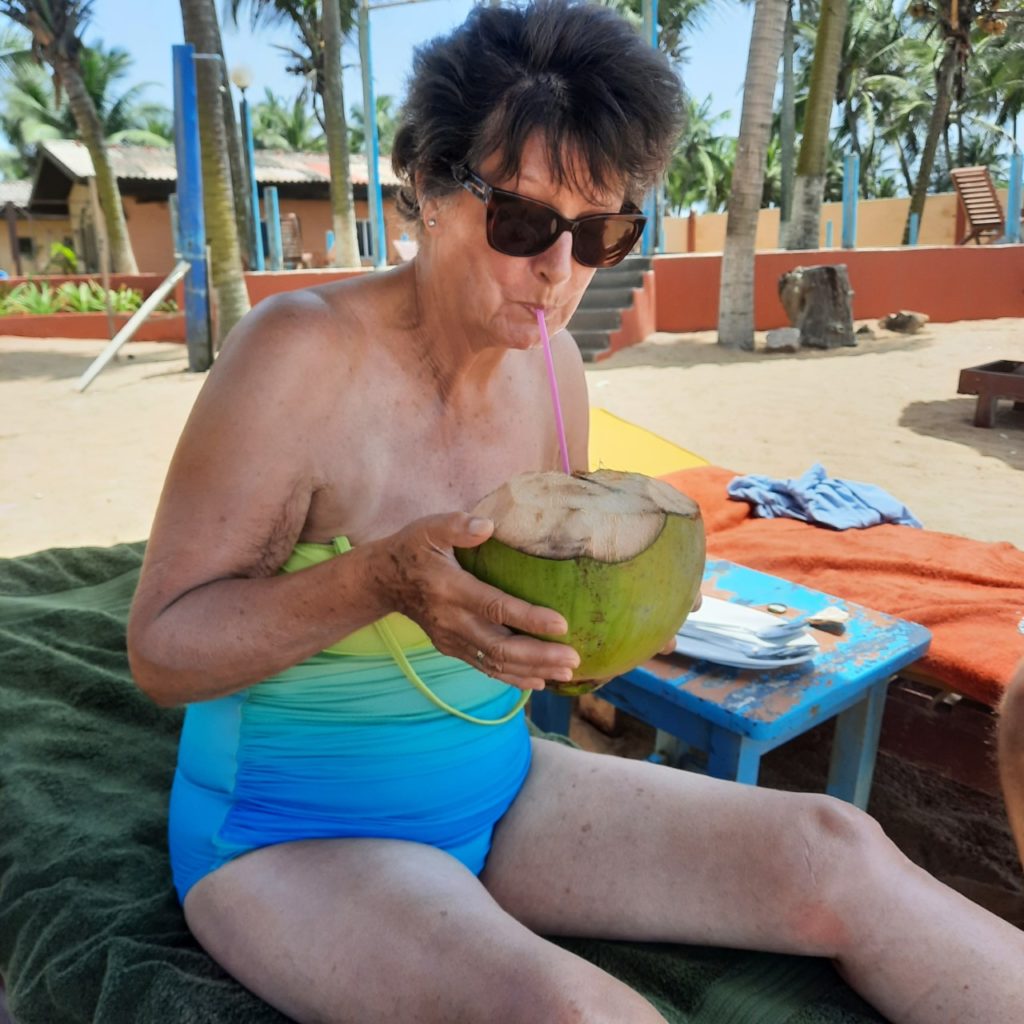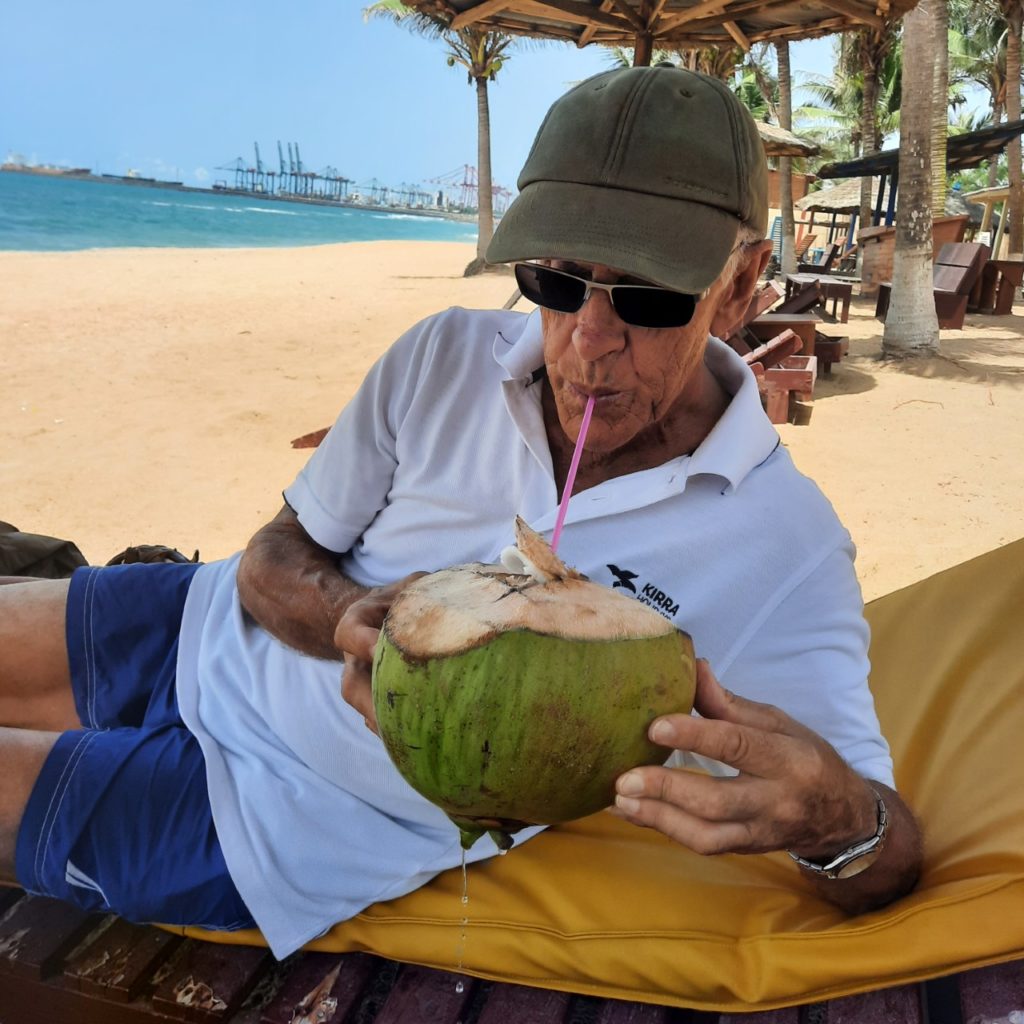 Jen and I have started doing exercises, partially to relieve the boredom but also to build up wasting muscles.
Tonight for variety, we dine in the restaurant.
Other Overlanders
Adam has been communicating with an American couple who are awaiting entry visas for Nigeria, while waiting in Benin. Despite being assured they won't have to drive to Lagos airport to get their visa, that "their man" is going to be present at the land border (for a fee) to give them their visa, they learn that they will now have to drive, escorted to Lagos airport. That "their man" won't now meet them at the border.
Hits: 79