While the power kept going off and our fan with it, I again slept the sleep.
In the morning the rain came again. Cooling and soothing. It looks like the wet season is here now.
It's time to head to the city.
After having some breakfast in the restaurant we packed to head south to Lome, the capital and a significant port for West Africa.
Unfortunately the young assistant Vincent, who spoke both French and English, was not around. The guy was brilliant and I wanted to give him "a little something" for his efficiency and attentiveness.
Driving through Kpaline and out onto the main road south it's soon evident that Togo is different. The road is new and while we negotiate sections where large new culverts are being installed, work is happening with purpose.
The towns too are different. Not the frantic scramble for existence at the roadside. Could it be that Togo has a stable government? I guess in a few days we will be in a better position to answer that.
The land on each side of the road is inundated from the recent rains. It makes for a very different scene to the dry dust of recent months. The jungle is lush and there seems to have been less intervention from the population.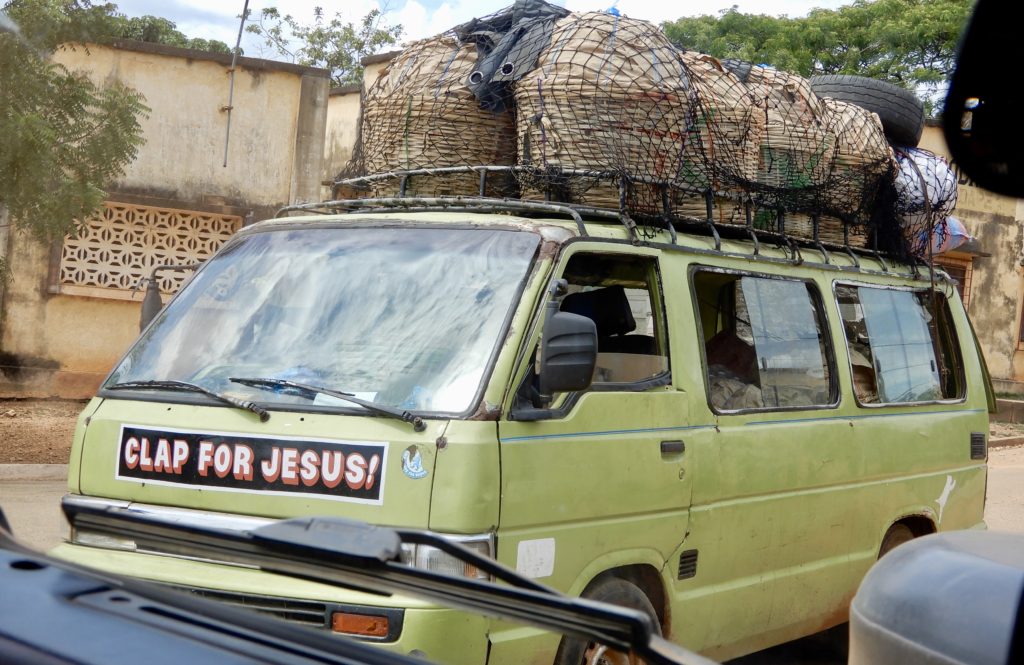 En route we had googled for accommodation in Lome. Adam had found something too-good-to-be-true, a two bedroom apartment with all facilities. The only challenge, was to find it.
iOverlander is taking us right into the narrow alleyways which were now packed with stalls and people in the centre of Lome, we seemed to be getting closer to the apartments. However, once in sight of what could be the building, its clear that this is not our hotel. What to do? Adam makes contact with the appartment reception, who said she would send us a "location" plan. Duly arriving, it's useless and telling us that the apartment is 13k's away!!! We decide to cut our losses and take a modern hotel.
Hotel in Lome
Hotel Onomo is nearby and we drive straight through the security gate and after 10min have secured two rooms in the 5 Star hotel. To hell with the expense. Correction. It was 3 Star but still very nice.
There is order and some style about the place. European style food available and there's hot & cold running water in the bath rooms. The beds are comfortable and rooms with working air-conditioning and wifi.
With wifi working we're able to get to be update with our communications. Thank you to my family and friends for your expressions of concern. I'm eating like a horse again and am going to be just fine. Love to you all.
By 8pm I'm about done again and curl up in bed to sleep the sleep.
Hits: 107