Friday 5th
Yesterday was spent sorting out shipping arrangements to Morocco.
There are two Spanish ports serving the Morocco trade. Both within 24k's of each other. One from Tarifa, where we are camped. The second, in the bigger city of Algeciras, 24k's away. There are also two ports in Morocco and a third port, Ceuta, in a tiny Spanish enclave surrounded by Morocco. It seems the best connections are Algeciras to Tangier Med. A booking has been made for a Sunday 11am sailing.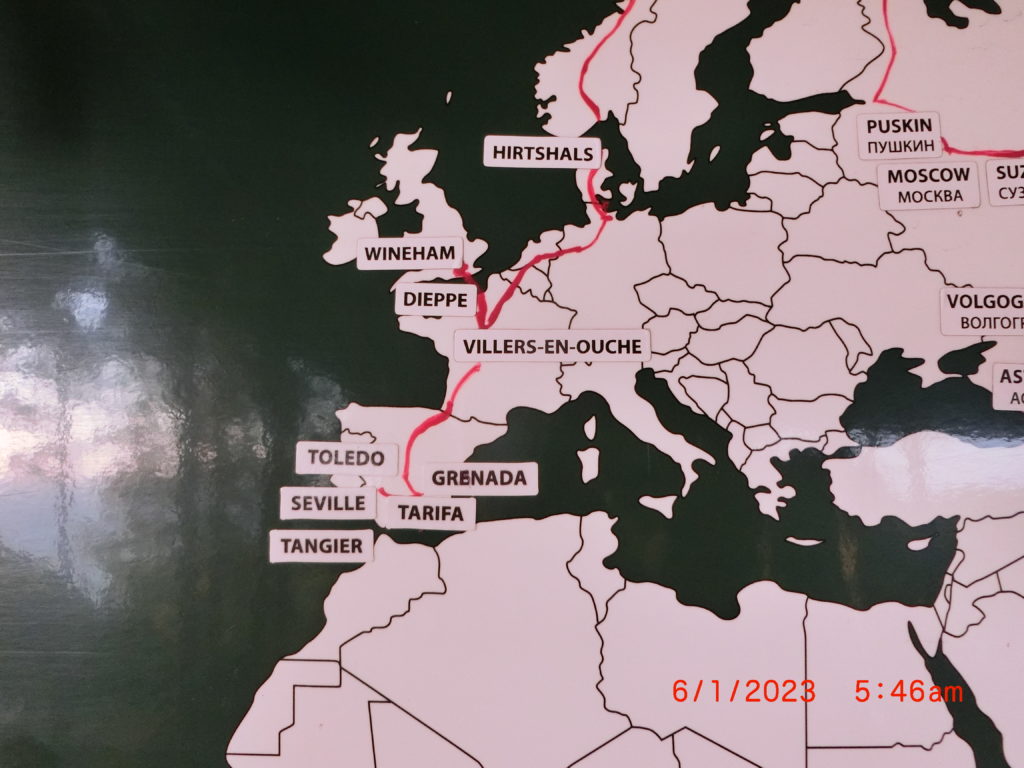 On arrival here in Tarifa Tuesday, (the campsite is about 5k's outside), we were not impressed by the camp site. Congested, sandy and very noisy being close to the main road. As there are 5 campsites within the 5k's to the city we decided to try each of them to see where it would be best to wait for Adam. However two of them are closed and the third wouldn't or couldn't accept us as they were expecting 92 vehicles and their occupants, staying for 3 days before crossing to Morocco too. So, after spending the day assessing the best shipping rates in Algeciras it was back to the original camp.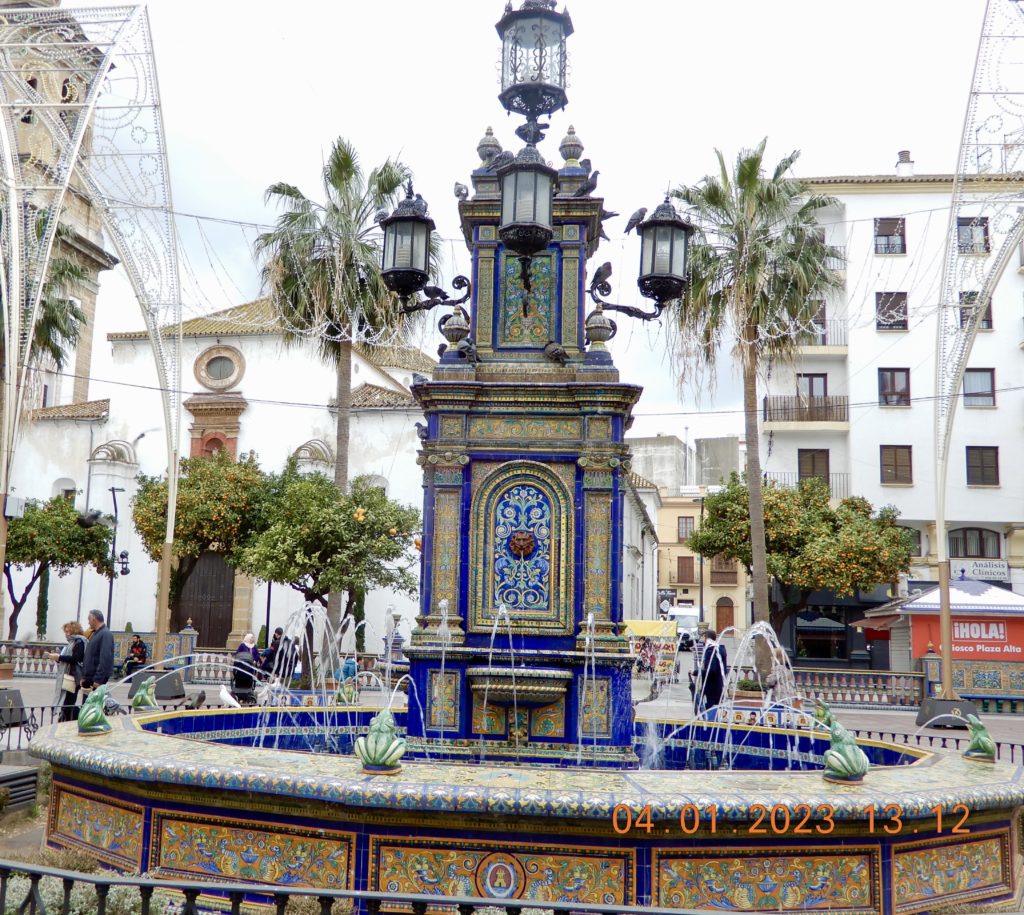 The camp is divided by the main road and the hilly opposite side offered greater privacy and a lovely view out over the ocean. It's steep and required low ratio to get to the site. It's quite a windy day and as I write there are several kite-surfers enjoying the conditions. Sarah, Tim and Charley would be in their element.
So today is a total rest day and an opportunity to catch up on odd jobs. Jen has done a heap of washing. There is a clothes line strung between two pine trees. I've been working on Poki. Before leaving the UK I bought a 3m roll of window security film. It was way too cold and miserable to fit it in the UK, but today I've now installed it on the three back windows. A good place to practice as it's tricky to fit without experience. Fortunately I watched several excellent YouTube films of an expert doing it. If the wind drops tomorrow, I might venture to do the two side door windows. You don't need sand getting between the window and film. One can't have too much security where we are going!
To try and reduce wind drag after fitting a second solar panel on the spoiler of Poki, I have made good use of my Christmas present from Tim (Jen's eldest son), a roll of Duck tape. The idea, to smooth the lower edge of the approx 45degree panel to allow smoother airflow and less drag. With a bit more thought and kinder weather, I could/should have made a shaped aluminium piece and screwed and pop riveted it between the two panels.
The wind has died down and visibility has improved so that we can now see the lights of Tangers across the water.
Adam's on his way.
Adam left home in Normandy France early this morning and has already crossed into Spain by around 2pm this afternoon. It's a 2000ks drive for him.
We have just received an update on Adam's progress. He is stopping for the night in Salamanca. A prodigious drive of 1200ks for the day. At that rate he should be with us some time later today. It will give him time to relax and we will greatly enjoy a catch-up tomorrow Saturday and to plan the journey ahead.
Hits: 59