Being confined to New Zealand is not a terrible imposition. Until international borders reopen, this is about as good as it gets.
During the last week we have enjoyed a week away with the Veteran Vintage Car Club of Rotorua on a road trip to Wellington.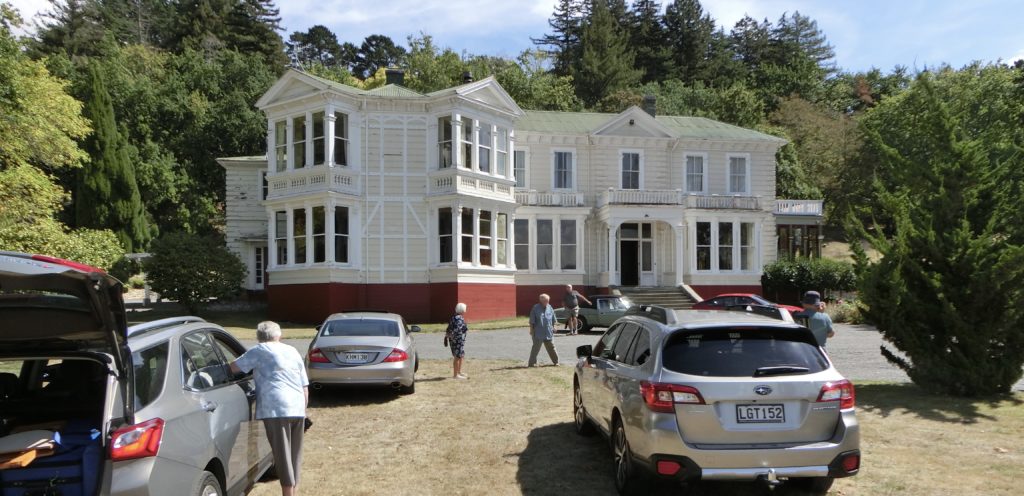 http://www.oruawharo.com/history.html
That morphed into joining the Humber/Hilman Car Club for their AGM in Havelock North. Progress on the restoration of our Humber 90/Hillman Super Minx "Blerta" is slow but steady. Preparing panels for painting is laborious but rewarding once the paint is sprayed on.
Prior to that and a couple of weeks ago we met friends Noel & Dee in Palmerston North. I had undergone a small surgical operation to remove part of a cancerous ear, in the city. The plan was to go camping, anywhere. Noel & Dee in their Nissan van, joined us from Wellington. We all enjoyed a delicious Chinese meal with mutual friend, Bob. Jen has been getting cabin-fever, keen to get on the road again. Until we can return to South America, this will have to do.
Auckland had been forced to go into a Level 3 lockdown due to a couple of community transmission of Covid 19. This meant that our original plans to head to the north west coast of the upper north Island, were scuppered. The remote Wairarapa east coast offered isolation and beauty. The first night we rough camped in sand dunes. Rough camping in NZ is a dying option due to hoards of overseas tourists trashing sites. It's beautiful being camped close to a wild surf beach.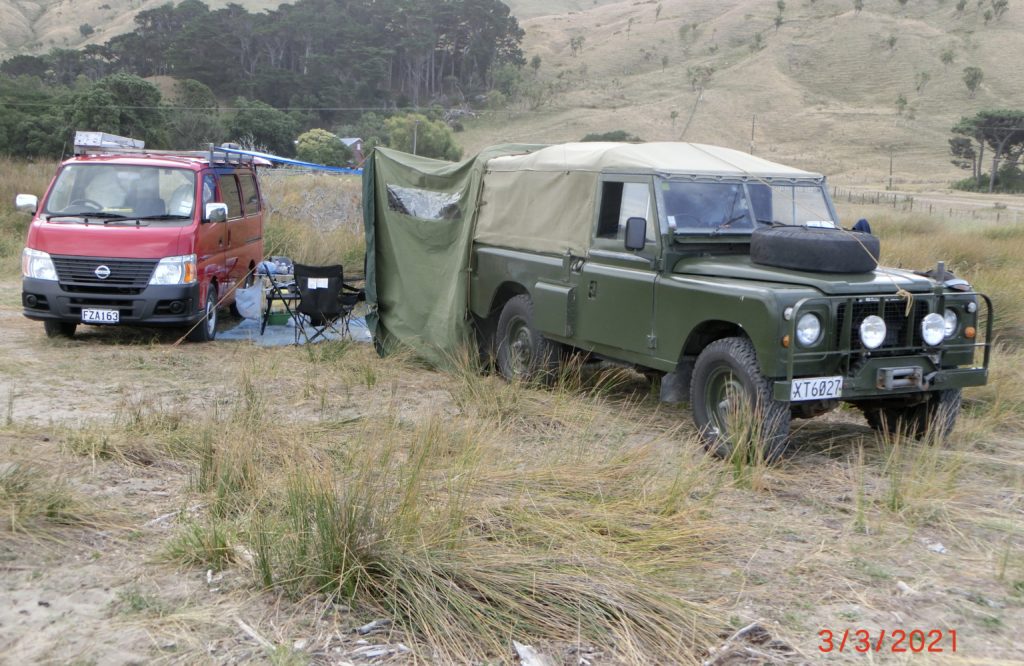 Tidal wave
Night 2 was interesting. Pulling into a narrow elevated camping space only metres from the high tide mark and about 5 meters above it with high sandstone cliffs behind. Noel said "I don't fancy this location in an earthquake, the nearby crumbling cliffs would push you into the sea". At 2.35am the Landy started shaking. I said to Jen "earthquake"!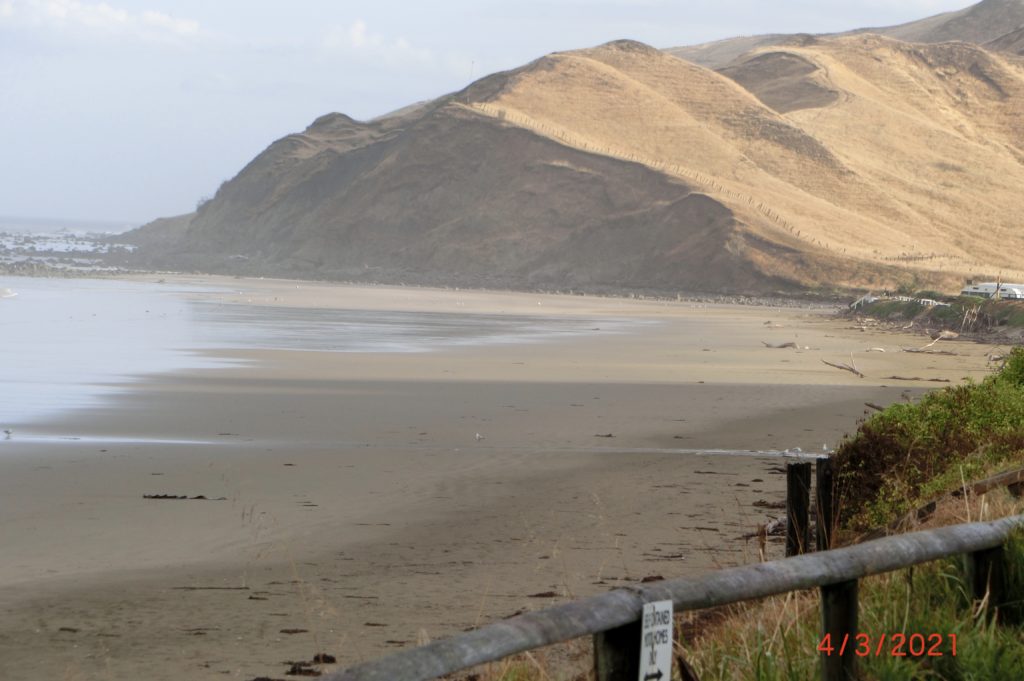 It seems at 8am another quake centred in the Kermadec Islands, 1500k's to the north threatened to send a tidal wave. By 9.30am most people left the camp area in anticipation. At 10.06am Jen received a txt message from a friend in Italy to say that the danger had passed. Not that the local Police and other agencies were ready to concede that. On driving away from the campsite at 11.30am we passed the entire population of the settlement parked in in a lay-by high up out of harms way.
No wave occurred, but much of the eastern coast of the North Island had sought safety on higher ground causing traffic jams in built-up areas.
Moving on.
Staying to the Eastern side of the Island we passed through Napier and on towards Wairoa. There's a lovely Department of Conservation (DOC) camping spot with the most basic of facilities, beside lake Tutira .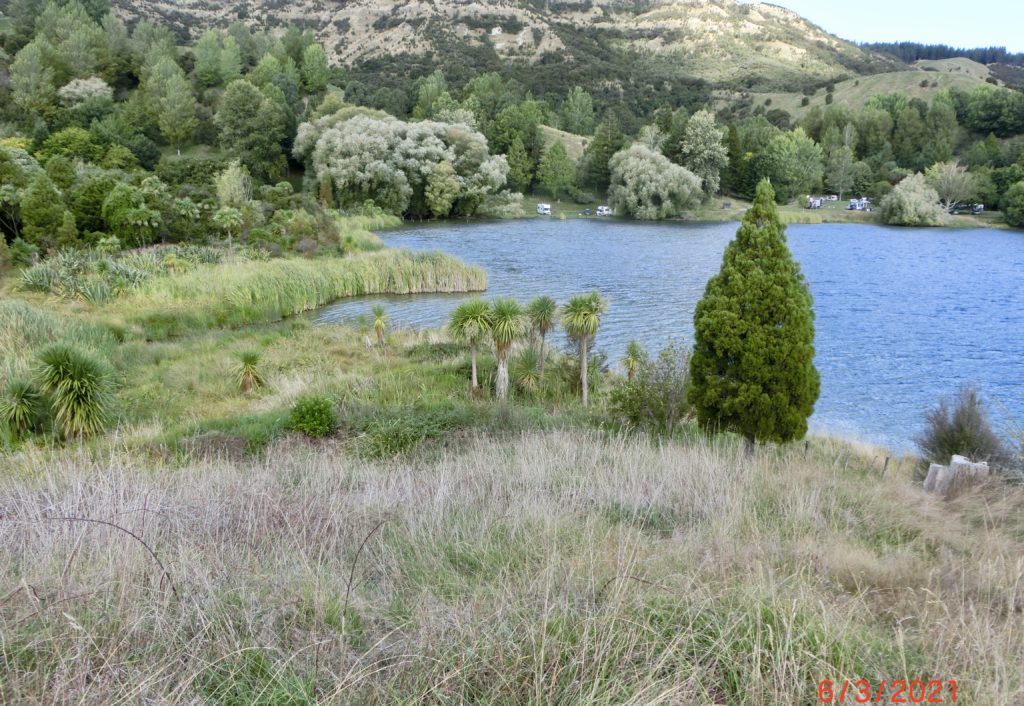 Two nearby fellow campers Brett Lysaght & his American partner Betty, told us of a waterfall nearby, Shine Falls. After a 40minute hike through lovely native bush
rewarded us with this…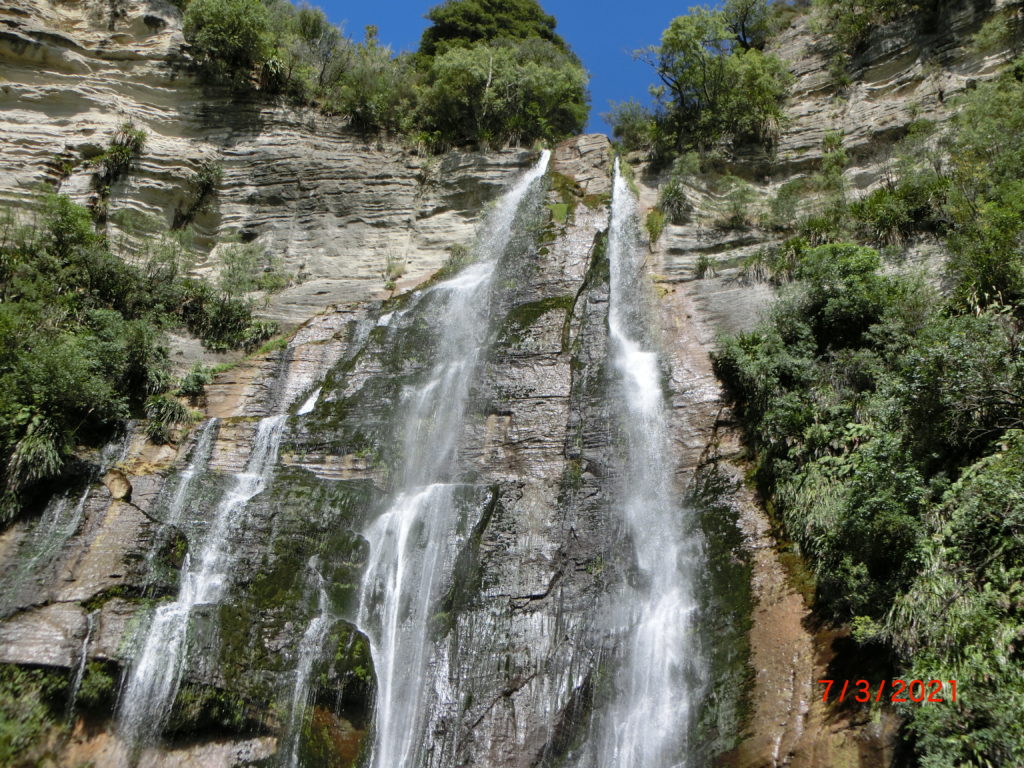 Next night Wairoa and a superbly equipped and delightfully dated camp site beside the Wairoa River. Wairoa is a coastal town that has seen more prosperous times. One of the few centres where Maori outnumber Europeans. Voted NZ's Top Town in 1990.
After a comfortable night we headed north to Gisborne taking the lesser used inland route. Gisborne is the home of the worlds best oranges,(my opinion) and we had to buy a bag. Not stopping for the night in Gisborne in preference to the remote settlement of Matawi, in the Motu Gorge road. Matawai has a population of 100.
The drive out of the Motu gorge to the coast, and on to Opotiki, was scenic, in glorious weather.
Stopping into Noel and Dee's inlaws at their Kiwifruit orchard in Katikati on the way home to Rotorua, was an enjoyable interlude.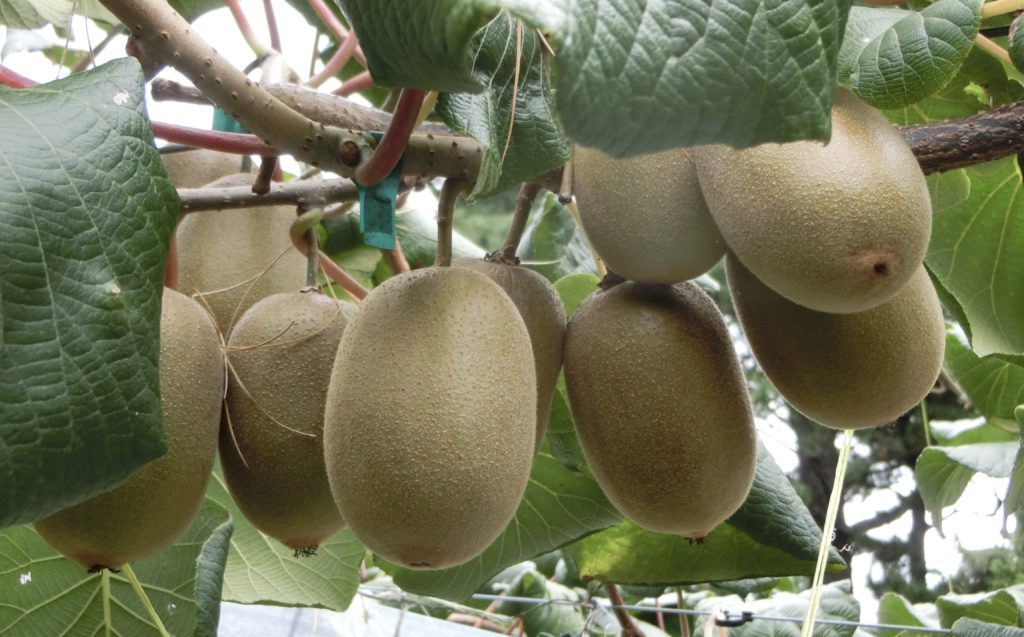 Autumn is closing in but we continue to enjoy magnificent days and easier sleeping, cool nights. Here's hoping that come spring, the world will have the Covid thing under control and we can look forward to international travel again.
Hits: 417