Jen mentioned the recovery of Poki from home Saturday morning. Rob, the mechanic from Gumtree, who kindly rushed to our assistance with a recovery vehicle and trailer, carted Poki back to the workshop. I couldn't get her started again after returning from the worship Friday afternoon. Rob was ultimately successful in getting her started with rather more vigour than I had used. As soon as she started he said, "sounds to me like injector seals". He wasn't the first person to suggest that in the many attempts to resolve the starting problems all the way across Europe and Russia. I had batted that possibility away in the knowledge that it had only just had a new cylinder head and rebuild not long before the journey started and on the assumption that new seals would have been fitted then?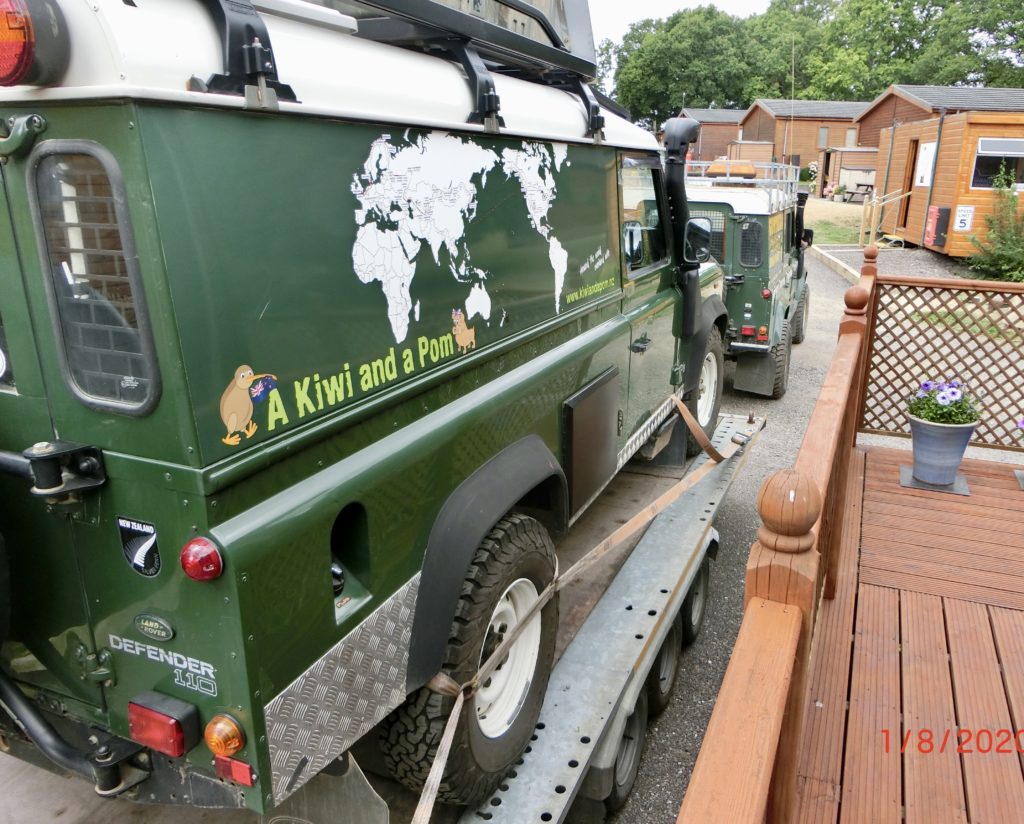 France
Day 1. Tuesday 4th
Our first night in France was spent in a great 'Camping Municipal' campsite in Offranville, just south of Dieppe. Costing 18€. We drove there straight from the ferry, arriving at the camp at 3pm. Like nearly all French people we meet, the camp host was warm and hospitable. After dinner, a walk around the town enjoying the relaxed atmosphere and quirky architecture.
Wednesday 5th. Day 2.
Was spent driving to Caen. A beautiful day and enjoyed the French countryside via small lanes, complements of our Sat-nav. It was glorious.
Tonight Jen booked us into a B&B on the northern outskirts of Caen. A most enjoyable evening was spent conversing with a couple who owned the B&B
Thursday 6th. Day 3.
The best part was the delicious breakfast of croissants, bread with jams, a fruit compote with yougurt. A big glass of freshly squeezed orange juice and tea and coffee.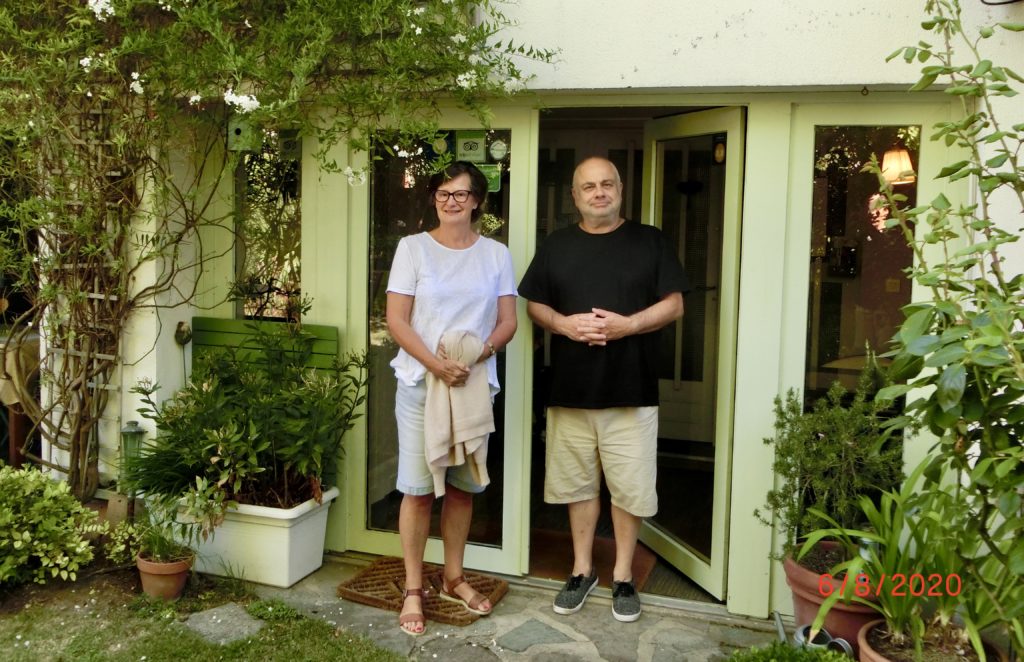 The city was almost annihilated during WW2. We spent a couple of hours enjoying a stroll around the central city castle . Interesting to see the bullet holes in the walls of the castle. It's a huge enclosure and once the home of William the Conquorer. By about 2pm we headed eastwards to Mike and Wendy at Villers-En-Ouche.
It's two and a half years since we last saw them on day 1 after leaving the UK at the beginning of our round-the-world journey. After spending many animated hours catching up with news and stories, Wendy spoiled us with a lovely meal outside in the shade of the house in typical French style.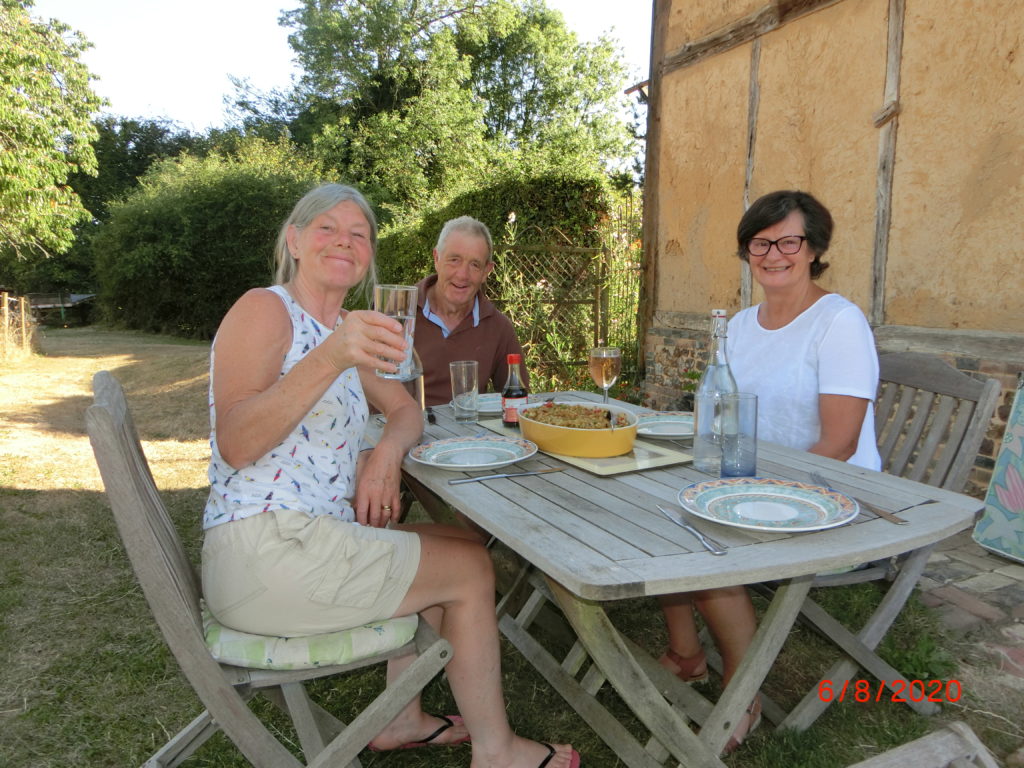 It was 35degC and we chatted till nearly dark at 10pm. We admire Mike & Wendy greatly for their embracing of their adopted country and its people. Many Brits that go to France to live, fail to learn the language and only associate with their own countrymen and women. Thinking about it, we should try to only converse with them in French. Jen could explain it all to me…:)
Friday 7th. Day 4.
It's going to be 38degC today. Better to be driving than trying to find shade.
After a leisurely breakfast and ongoing chat we took our leave at around midday and headed off towards Vitre, our designated camp for the night. Again using the Municipal camping site.
Vitre looks to be an interesting city but we'll save the exploring till tomorrow as it's a late arrival at the camp site.
Jeez it's hot! The important thing is to find shade under trees and set up camp. The facilities here are brilliant and they have wifi too. All for €12.20.
Saturday 8th. Day 5.
The chance of rain during the night was zero. The family camping beside us thought so too, as they didn't even put up a tent or fly sheet, choosing to sleep under the stars. That was till about 3am when I could hear a distant rumbling and within 15min a few raindrops on the roof. Lightening started flashing and thunder grew and we could hear the neighbours clamouring to get into the car, already loaded to the gunnels!!! The next point of consciousness I looked at my watch and it was 10.30am!!!!!
After a late breakfast/early lunch and packing up, we headed into the city. A small city or large town at 17,500 according to Wikipedia. But an incredibly beautiful and historic place. The castle is from a fairytale. The olde worlde houses and shops etc, reek of a time long past. Parking on a white line, because all the legitimate parks were taken, we wandered around the outer walls of the castle then into town. Down tiny alleyways with part timbered houses overhanging. To me, from a country with nothing much older than 200 years, it's incredible. People crammed in open air restaurants some wearing face masks and enjoying the atmosphere.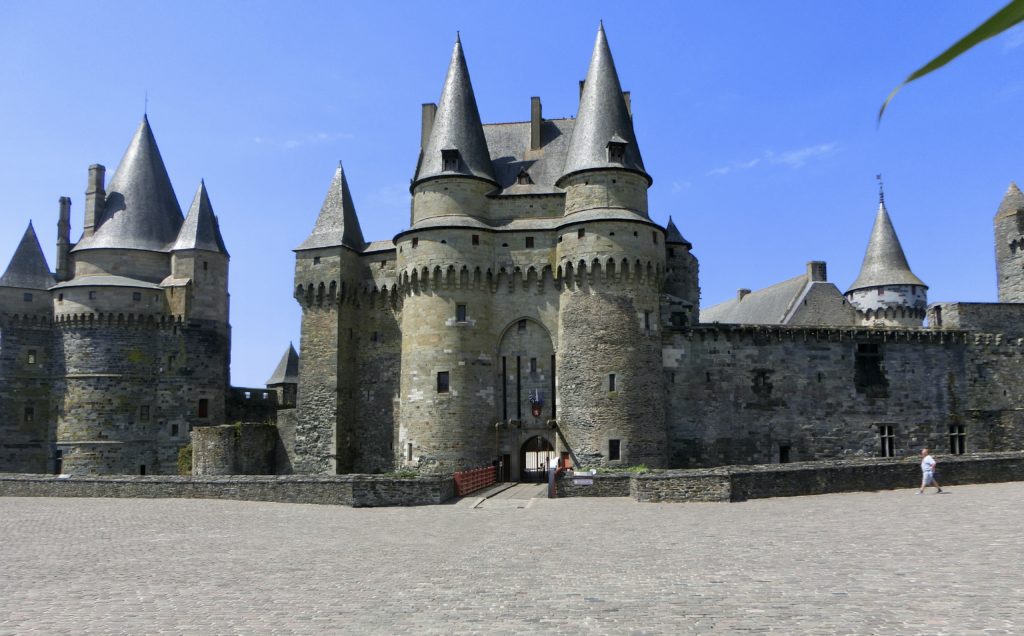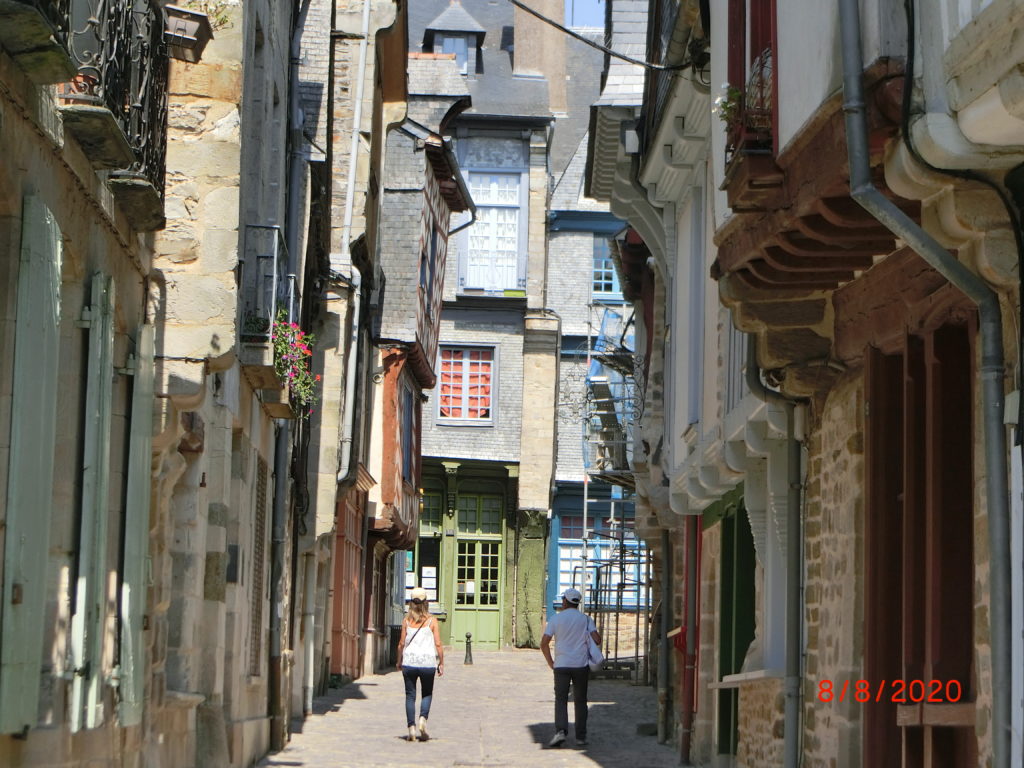 From Vitre we headed due south towards the Loire river. Our campsite for the night is another Municipal one costing €11, at the small settlement of Beauregret.
Sunday 9th. day 6.
No rain to disturb us last night but a mosquito or two had the same effect. Maybe we slept too well the previous night, but with the growing humidity as we get further south. I think I only missed one chiming of the nearby church bells at 3am!!
Jen and I have been skipping lunch the last couple of weeks to try and keep the weight under control. We won't be in France for too long, so its taking more will power than we can muster, given the delicious pain au chocolat, pain au raisin and baguettes, that we know are in every Patisserie we pass…:)
We have just received an email from Logan in Portland Oregon asking how Poki its behaving. An hour ago we would have said, brilliantly. However, stopping at the roadside to check the map a few minutes ago, it wouldn't start!!! Bugger! Is it because the fuel level is down? A rhetorical question and the answer is, I don't know. On that depressing note we have called it a day at 2.30pm, in a little campsite beside the Loire river, opposite the city of Angers.
Tomorrow we will meet up with Jen's youngest son James and family and enjoy a few days with them at Aizenay, where they are holidaying. Not too far from the coast. Jen will pick up the journey from there.
Hits: 404