We had set the alarm for 6am in order to be ready to join the convoy of seven vehicles heading for the Mexican border. Having previously made the decision to stay, we had changed our minds last night. Carl and Renee, the young Kiwi couple were intending to leave their vehicle in Mexico and try and get a flight back to NZ. We thought we would do the same.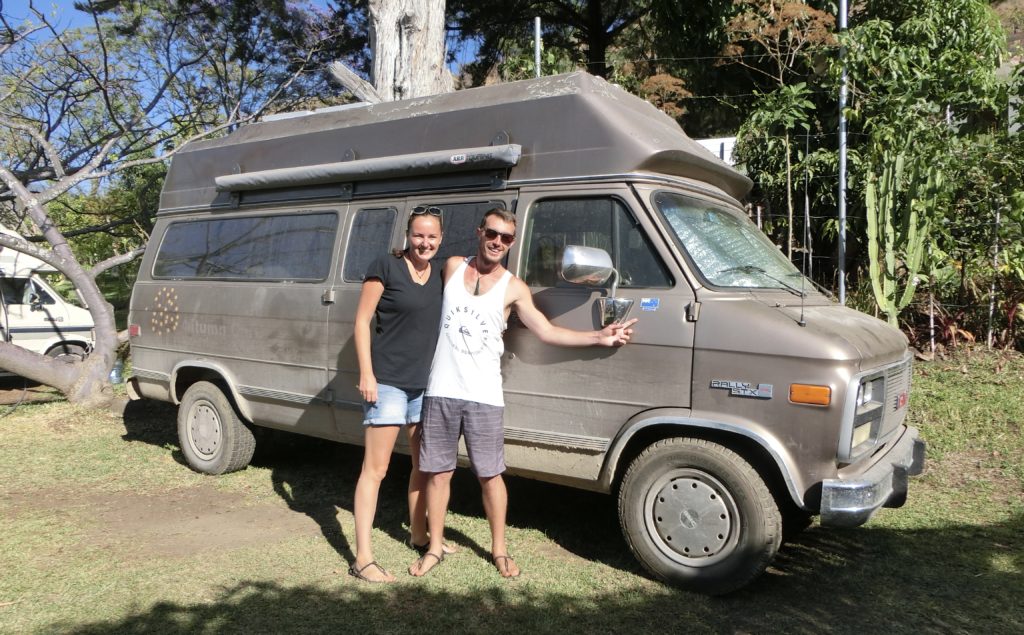 After a restless night tossing whether this was the right decision around in our heads, we were up at 5am. Shortly after Sarah came over, wrapped in a blanket. She said they had been awake all night too, discussing their decision and had changed their minds. I think we had also changed ours. Mexico may still be open, but things are changing very rapidly and airlines are cutting services dramatically. We have decided our original decision to stay put is the best one.
In the end only 3 vehicles left. Dave and Ela, the English/German couple wanted to go, but their van had a broken turbo and they could not go without someone towing them up the steep climb out of here. Victor had agreed to tow them, but then also changed his mind and decided to stay.
After the three had departed and some of us agreed to parking up our trucks and moving to the various accommodations on the site, Pierre, the owner, calmed down a bit. Yesterday he was super stressed. Worried the authorities might say there were too many of us here and worried there were too many campers for the 2 toilets and 1 shower. It would not be in any of our interests if the camp was closed down.
We have moved into a large house. It is well equipped and has stunning views. We are sharing it with Tim and Sarah and the kids and have it at 75% of the normal cost, at US$50 a day.
For how long this situation will last remains to be seen. Tim and Dennis want to stay in the house for a week and then move back to our campers, when things have, hopefully, calmed down. I think it will be longer. I think Pierre will expect us to stay here at least for the 14 day lockdown period imposed by the government.
We kept in touch with those who were heading for the Mexican border. They were refused entry at Tecun Uman, but were able to cross at Ciudad Hidalgo. Some were only given a 7 day visa and a 7 day TIP (Temporary Import Permit) for their vehicle. Previously one was given 6 months for both.
Thank goodness we didn't go and have this happen to us. With only only a 7 day TIP we would have been stymied. If we caught a flight out we would have had to have abandoned Poki. If and when we got back, we would have been fined for overrunning the TIP.
We spent the afternoon settling into the house, had a family dinner and an early night. We were all pretty shattered.
Hits: 50