The temperature dropped to around 20cC overnight and we both slept well. 10 hours. Great stuff. Such a difference from temps in the high 20's.
It must have stopped raining during the night because the Caranex was fairly dry. However by 8am it was raining again, steadily. While we were parked in a clearing, away from overhead branches that drip long after the rain has stopped, we were in a slight hollow, so water was running through the Caranex, or underneath it.
I finished the 'Anarchy' book and have started to read, 'The Rosie Result'. We spent most of the morning sitting in the front of Poki reading and it wan't long before I was laughing my head off. The book and the series, is about people with a different personality traits. Moving, inspirational and often, hilarious. I recognise some characteristics..:).
The rain showed no sign or relenting so by about 11am we decided enough was enough and we would seek alternative surroundings. While we were deep into jungle there was very little sign of birdlife or animals. No, we chose not to get up at 5am and look for signs of life. It would have to come to us. The Caranex was rolled up and stowed soaking wet. While rolling it up, tiny ants swarmed over over our feet and up our legs, biting as they went.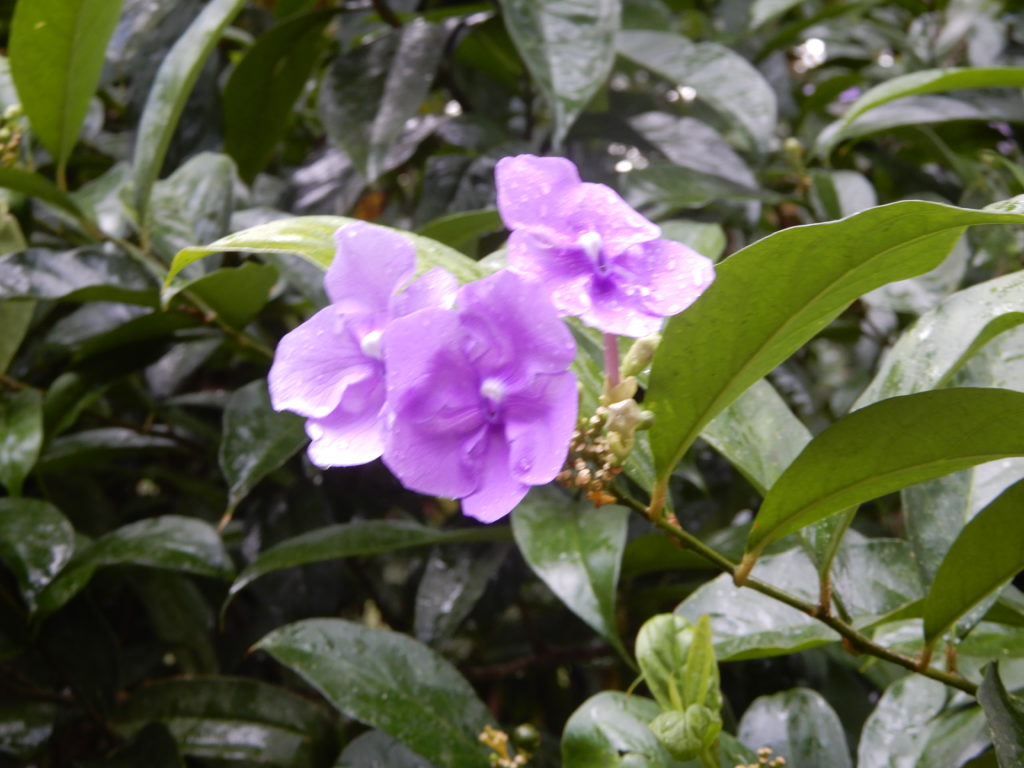 Last night a large rig, similar to Sarah & Tim's pulled in. The number plates were Austrian. Also, a Fiat Ducato sized van arrived late. The single occupant was from Quebec.
Our destination is Belmopan. Belmopan is the Belizean capital but much smaller than Belize City. I believe it replaced Belize City as capital due to the formers vulnerability to tidal and hurricane forces. Belmopan is tiny.
Interestingly, Belize has the fourth highest homicide rate per head of population in the world, after Honduras, Venezuela and US Virgin Islands.
There is good camping in Belmopan and we will make use of it to while away the time waiting for the fridge to arrive. It's at a higher elevation and will be cooler too. The vehicle's insurance will have to be renewed also. We only bought a weeks cover at the border on arrival. Trouble is the insurance runs out on Monday and it's a national holiday!
It's a lovely drive up the Hummingbird Highway to Belmopan. Climbing higher, there is dense tropical jungle on both sides of the road. Being Sunday, traffic is light, so we dawdle. We stopped at several "supermarkets" in the town but none have much of what we want. The Chinese seem to run most of them.
While driving around the town, the rain caught up with us. Jen said she couldn't face another day stuck inside the cramped quarters of Poki so we have chosen a cottage in a holiday resort at B$124 (NZ$96) for the night. It's also a bit poky but clean and has a bathroom with shower. Jen's coming down with a nasty cold so it's a good time to take a break from a damp environment.
The antibiotics we were carrying seem to have dealt to my tooth problem but think an X-ray would be wise, to see if there is any underlying cause for the infection.

Hits: 36