After such exiting days, those when we have to rest and recuperate seem very anticlimactic. I say rest and recuperate. However, it is usually a question of catching up with washing, mechanics and administration.
So, we are stationary in Santa Maria Del Tule. One could say we are fortunate to be here at this time, as a festival is taking place. This does, though, mean noise. Especially fireworks. Mexicans seem to have an extraordinary love of load bangs. The fireworks aren't pretty. Just noisy sonic booms. They go off at all times of the day and night.
Dennis made another attempt to get the fridge fixed yesterday. Leanne took him and the fridge off to a refrigeration specialist. Again no luck though. Not sure what we are going to do, if we can't get a new compressor here, or a same size fridge.
While Dennis was working on the fridge problem, I washed a mountain of clothes, by hand. This is the worst part of this type of travel. Keeping up with the washing and usually having to do it all by hand.
After lunch we set off into town for some more provisions. During the morning a fish seller had come to the gate and I had bought a bag of fresh shrimps. They would be dinner, but we needed some accompaniments. Our plan was also to see "THE big tree".
It wasn't far into the centre of town and we soon came across a beautifully decorated church beside the big tree. Festivities were in full swing, so we had to buy a 10 peso ticket for entry. A band was playing and ladies were dancing with huge baskets of flowers and fruit on their heads. Then along came giants. People dressed up in huge costumes. They all joined in the dancing.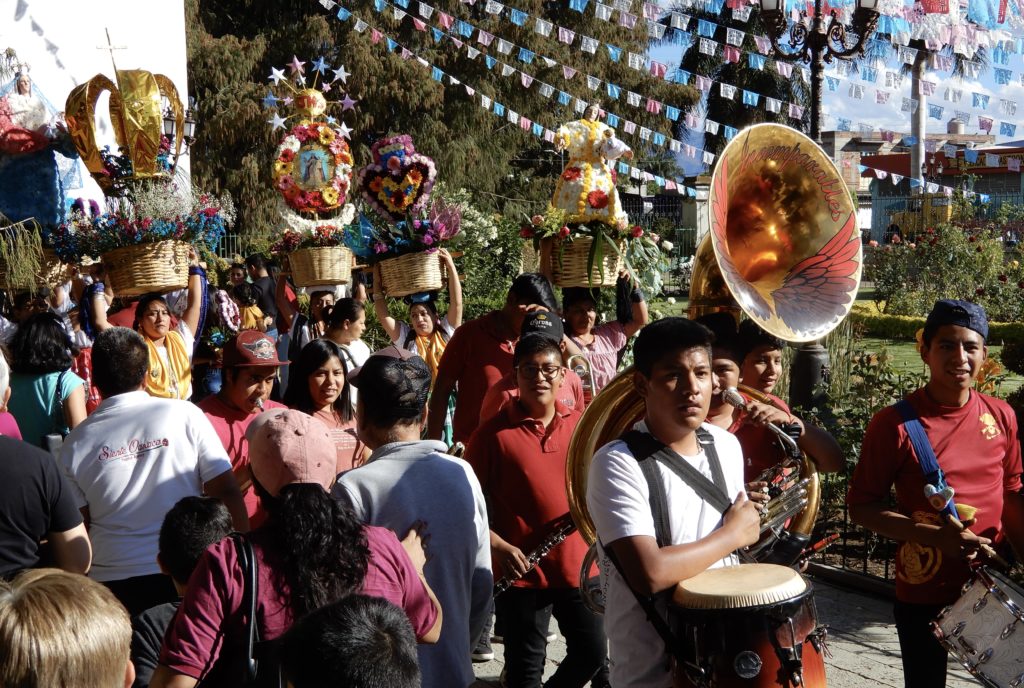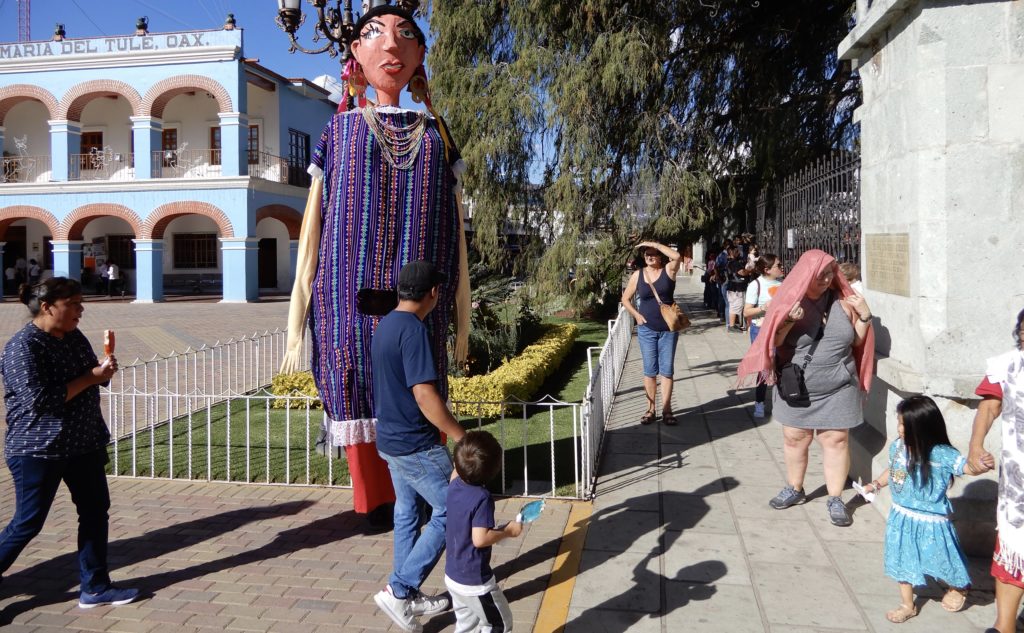 After the dancers proceeded to the square in front of the municipal building, we went inside the church. It was beautiful decorated with flowers of every description. As the masses had moved, we could now walk around the tree. It is certainly a monster, but whether it is actually one trunk or a number that have grown together is debatable.
The tree is a 2000 year old Montezuma Cypress. The town of Tule is famous for this and a number of other large trees of the same species. This particular tree is called THE Tule tree and has a girth of 54 meters. The largest of any species on the planet.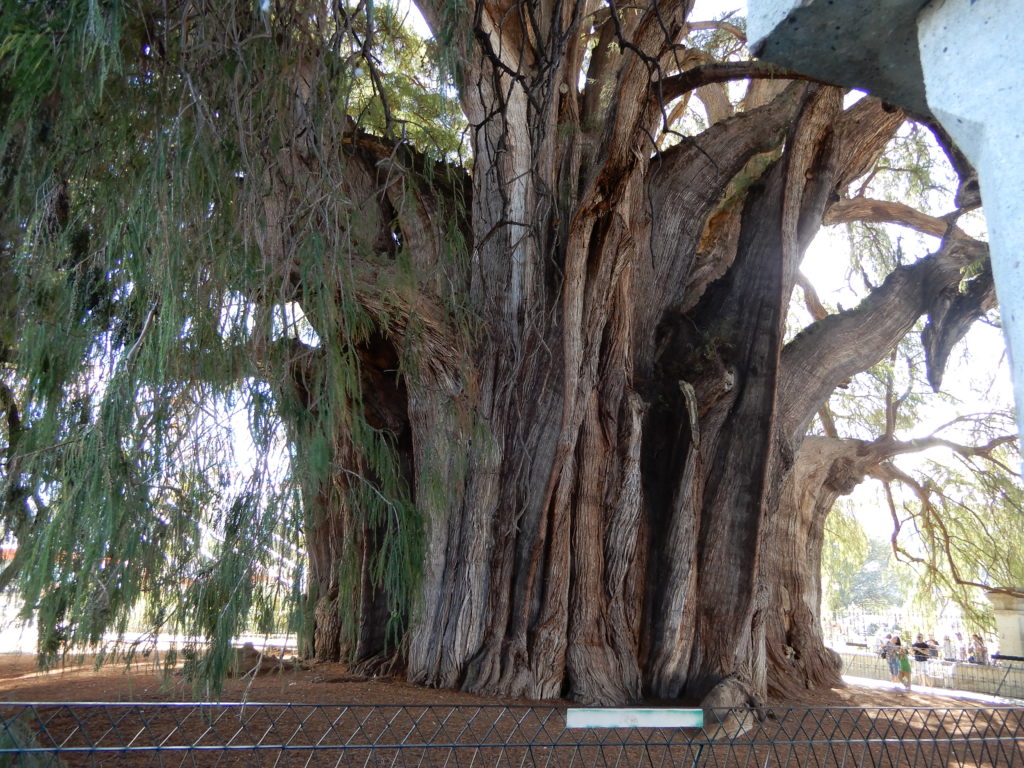 We returned to Poki for a nice cold beer, but through out the evening we could hear music from the procession of dancers and revellers which was going around the town, and the inevitable firework booms.
The shrimps were delicious, sprinkled with a few chilli flakes. Later we sat and chatted with Tim and Sarah about our future travel itinerary. It was decided to would stay here for another day, as it was Saturday and the big day of the festival. Our next stop is some hot springs and it is best if we arrive there on Sunday, so we spend Sunday night there. Should be quieter. Less people and less partying than a Saturday night.
Hits: 26