We lost an hour late yesterday. Someone came and just took it away.
Our campsite was pretty raw but most enjoyable. Mostly inhabited by a number or large RV (Recreational Vehicles or monster caravans). It rained hard till about 10pm, but this morning we woke to glorious sunshine. By the time we were up and ready to face the day, 10am, everything was dry.
It's over two months since I had a haircut and Jen's been threatening to plait it. Not on top of course, as that's barren ground…:).
We set a course for New Glasgow. Lovely narrow winding roads, so reminiscent of earlier New Zealand. New Glasgow is a mill town Population 9000 founded in 1776. Around the time of Captain Cook's third voyage to New Zealand (1776-80).
The main objective of visiting New Glasgow was a haircut. Parking in the main street was not a problem and we walked the length of it searching for a barber. In the end we settled for a salon run by a mixed negro, Indigenous Indian lady, called Angela. A most interesting visit and we got a bit of the history of black migration to Canada to escape the slave trade in the US.
The road from New Glasgow to Sydney was most enjoyable. Alternating between rural road and motorway. Passing the Antigonish Raceway, there must have been meeting on, as there were dozens of RV's parked around the perimeter. An oval track, but a short course.
By 5pm we decided to check out a camp site on the main road. It was bleak looking and windswept but covered wall to wall with RV's. The lady asked for $43 and we would have to walk 150m to use the facilities and no, there's no wifi that would reach your site, right by the main road. "Thank's love, but no thanks" and we departed. Still another 50 k's to Sydney but we decided it would be a better option.
And there was. This one is run by two brothers who left General Motors in Toronto to come home and bought the camp site. Great characters and they have a well run and welcoming site for $25. "That'll be cash please"…:). The older brother was showing me his 1996 Cadillac Fleetwood. The last of the 'Yank Tanks' but he loves it. Said he was lucky to survive a heart and liver illness and "why not indulge"? I couldn't agree more.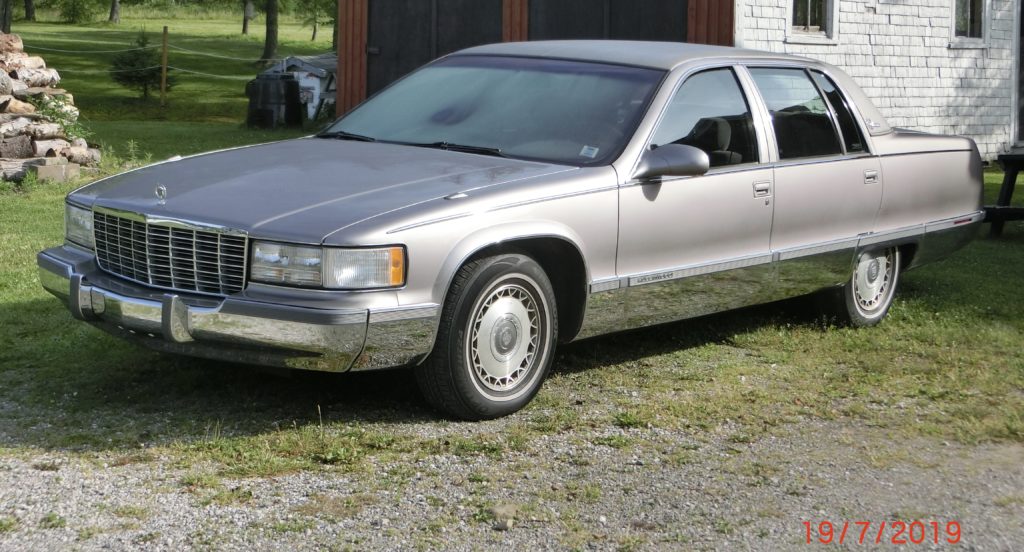 We are of course now on Cape Breton Island. It has a history of resettlement. Also a close association with New Zealand, in a most interesting way. More will be revealed when we get to St Ann's, in a day or so's time.
We have an inlet estuary, 10m from the vehicle and it's time to relax.
Hits: 21