Looking out the back window this morning there is a huge cruise ship, the Westerdam, of the Holland America Line, 100m from us. It's tethered and will discharge it's thousands of passengers into this tiny village more than doubling the population!
9.30am and Goodbye Haines and our camp beside the ocean.
What a day yesterday. Brilliant!
Today we climb back into the mountains heading for Anchorage. Within 40miles we are back to the Canadian Border and into BC again. However, they didn't last long as we are now in the Yukon. So many borders and adjustments to different measurements, miles back to K's and litres from US gallons.
Haines Junction is the first town, 190k's from Haines, and in Canada. The crossroads to Fairbanks or Anchorage.
One of the people we met in Skagway had told us how amazing the drive up out of Haines and through the mountains would be. Well, we are somewhat underwhelmed compared with the one from Whitehorse to Skagway.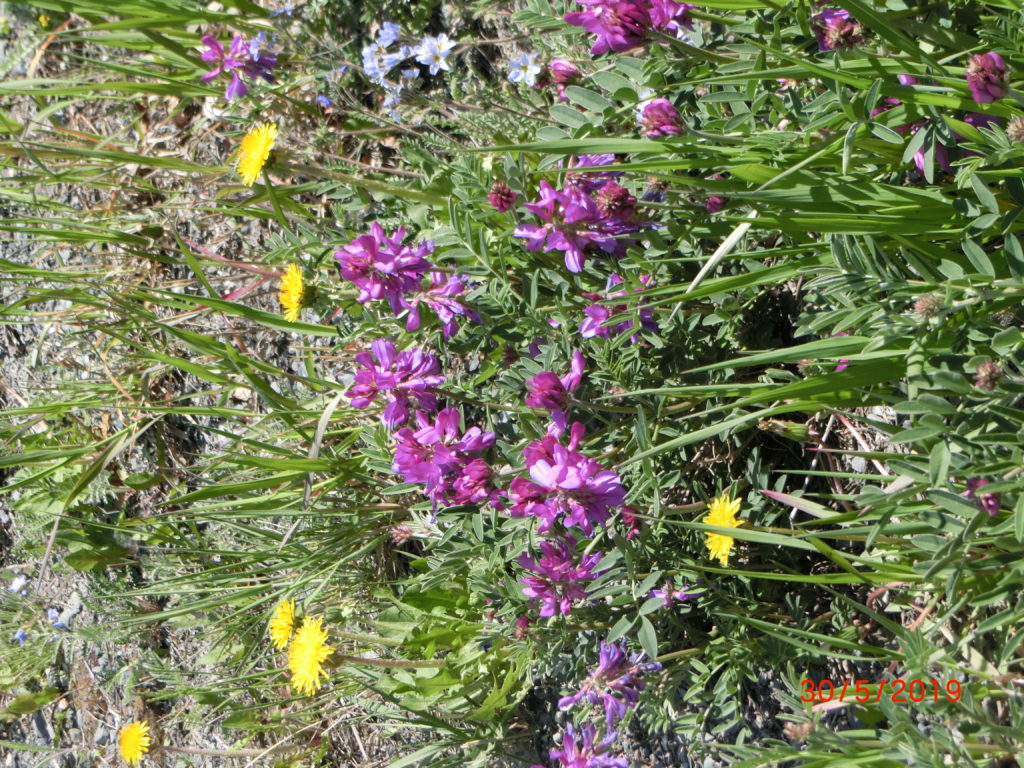 However, further on we are parked on "the Old Road" (built in 1942 by the American's) in Kluane National Park for the night. Lonely Planet tells us that Unesco recognises it as an 'empire of mountains and ice', covering an area of 22,015 sq. k's, encompassing Canada's highest mountain, Mt Logan at 5959m and hundreds of named and unnamed glaciers.
Combined with two other adjacent National Parks makes it one of the largest protected wilderness areas in the world.
A couple of shots stops along the way as the lake was like glass and reflection, impressive.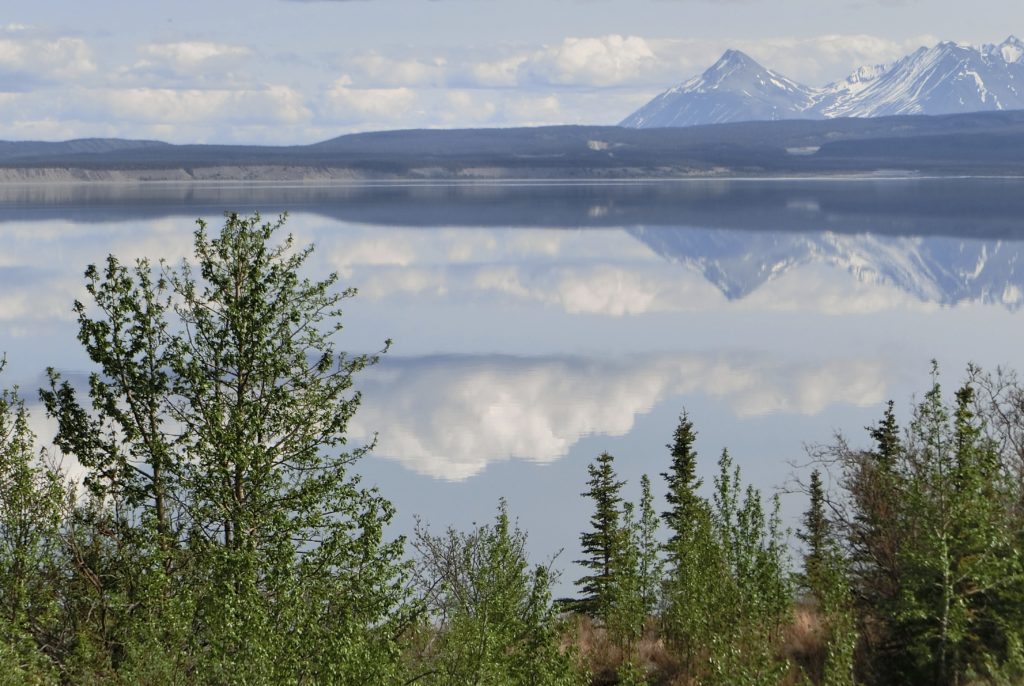 Just like pine area's further south, Spruce in this area are also being seriously affected by a beatle. Infestation seems to affect lone trees but the infected area is huge.
I questioned one of the passengers on the boat trip yesterday as to why and how the reasonably recent spread? The suggested reply was that perhaps they had been there all along but with increased temperatures, the affect has been intensified. It must be a concern for the industry and government, as I am sure it is for us in NZ.
We are camped in the middle of the old main road which runs parallel with the new one. This one is slowly returning to nature. Grass and trees have broken up the seal.
While preparing dinner we spotted a black bear ambling through the smaller trees nearby and crossing the road. It stopped midway across, upwind of us, to consider the green thing staring at it, with it's big bug eyes. Deciding it didn't want any part of this, skipped off the road and gave us a big circuit. Appearing behind us a half hour later, with the same behaviour.
Do you know what! I think it's the same bear we have been seeing all the way from Calgary. I don't think there are any more in Canada. It's a cruel hoax..:). Grizzlies, Caribou and Elk are all extinct…:).Maybe there is a beetle thats eating them?…:)

Hits: 42