A leisurely morning before packing up and heading back into Skagway.
Our first job is to update the blog and find out about getting to Juneau for the day. There is a tour that leaves Haines for Juneau leaving tomorrow morning at 8.30am and returning at 7.30pm.
Jen has bought tickets for us to take the Landy to Haines at 6pm this evening giving us the day to look around Skagway. In the end we spent much of the day jawing with several tourists. One of them Steve, a South African who has spent the last 30 years in the US and is exploring Alaska with his wife. He wanted us to take a hike up into the trails behind Skagway but we declined, wanting to do more sight seeing locally.
After chatting with a Dutchman for close to an hour we belatedly decided to do a hike up into a lake on one of the trails Steve had suggested. Jen was keen but I was a bit concerned that we might run out of time. The ship was scheduled to load at 4.45pm.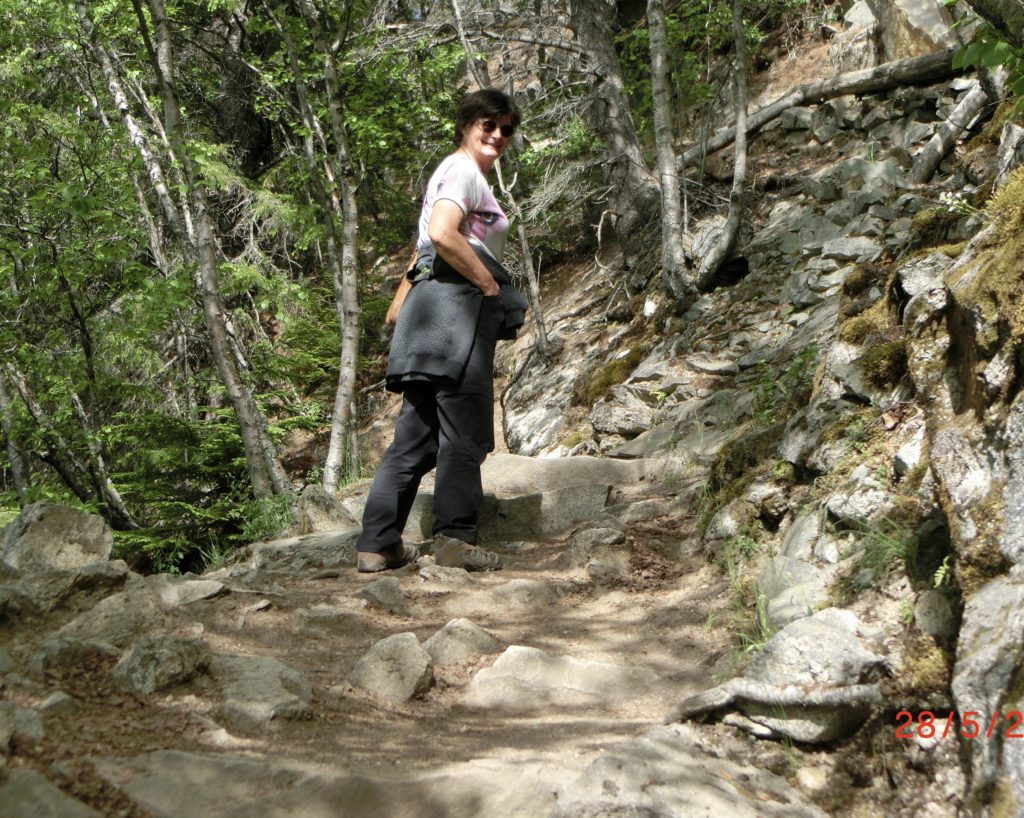 Anyway, we made the effort and it was a great workout. Pretty challenging in parts and made it back to the Landy with 5 minutes to spare. Not that they started loading on time and in fact the ship didn't depart till 6.30pm.
Juneau.
Perhaps to give the trip to Haines (yes Kevin) some context, the reason is to avoid retracing our steps through Whitehorse, to get to Anchorage. Much of this part of Alaska has few roads. Juneau for instance, does not have road access. Imagine, the capital city is only accessible by sea!
So, now we are in Haines. (Pop 1,700) It's a tiny village about the size of Havelock in the South Island of NZ. Sorry to the Poms, I don't know the coastal towns so well, in the UK. Oh! and we met a couple from Nelson, on the ship en route.
We are camped on the foreshore at Haines and about to hit the sack having spent the last half hour chatting with a lovely German couple, Michael and Marian. An early start for us in the morning and the weather report is not good!!
Hits: 37