There's not a lot to report today, I'm afraid. We haven't left the hotel. It has been very busy at the hotel though. On Sundays all the local ex pat residents seem to come to the beach. Presumably there's a daily charge to use the pool and the beach facilities. The restaurant is packed too. Indians, Arabs and Caucasians. What nationalities we know not.
Next door to us us is the Riviera Hotel. Somewhat superior to ours. Well, it is three times the price. They were really busy today too. They have a beach volleyball net and a team sweeping their beach.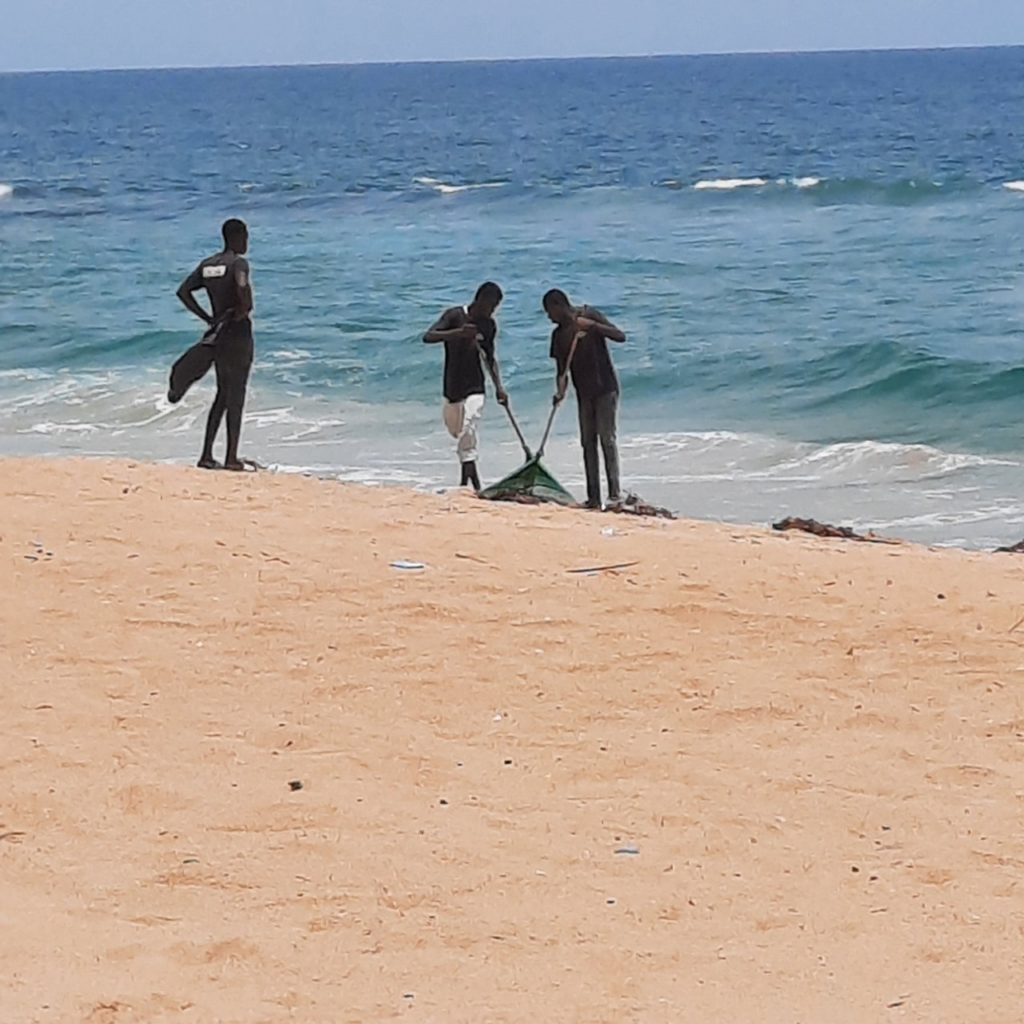 Ours is not as clean. In fact every day Dennis and Adam gather rubbish from the water. Dennis tried to drag me in this morning, but it's too rough for me and I retreated to the pool.
During the day we watched various ships come and go. This afternoon 2 stilt walkers came past. There are all sorts of people trying to sell shells, jewellery, T-shirts, handicrafts etc. They are not bothersome. We politely say "No thank you" and they walk away.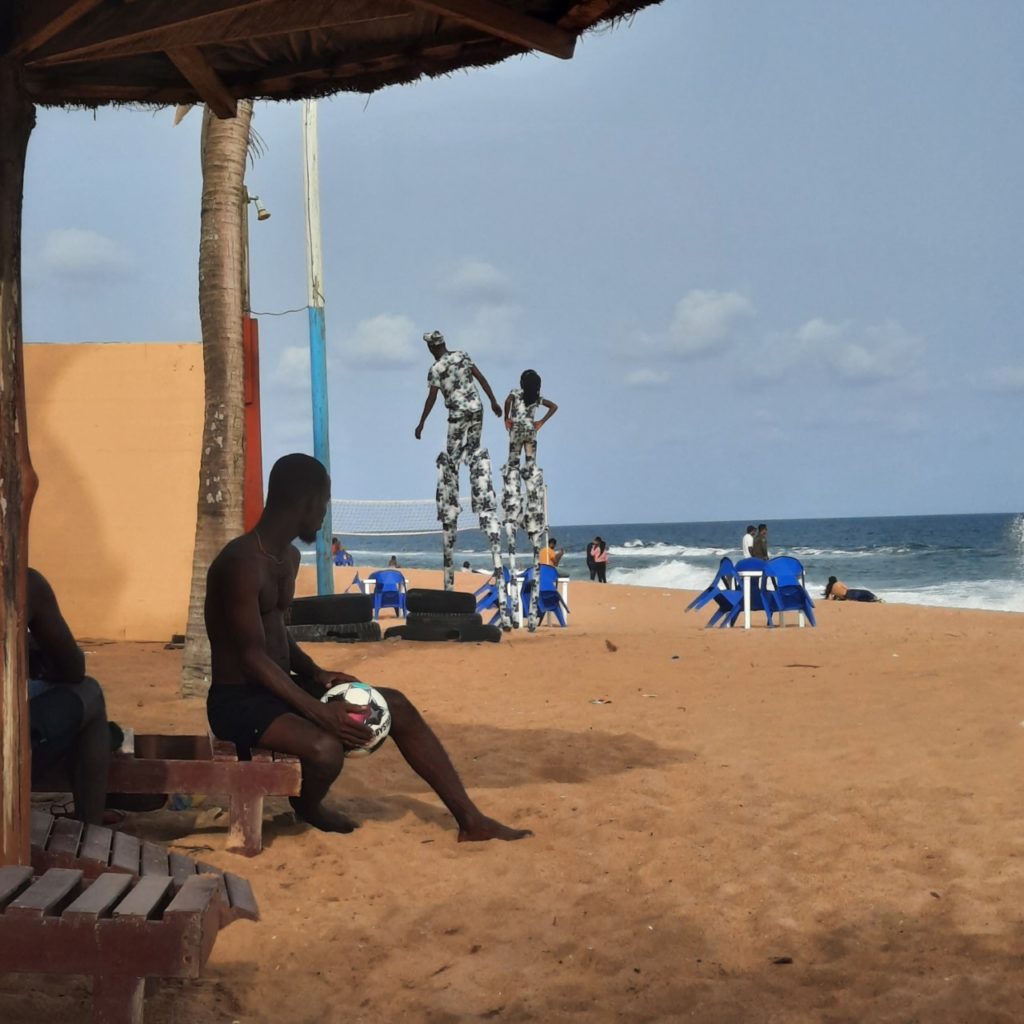 Meeting tomorrow.
We have made a list of points we need to discuss with the shipping agent at our meeting tomorrow morning. Also we have our finances in order, depending on how they want to be paid. Part of the quotation for the agent's and the loading fees, plus the Customs duties has been quoted in CFA (Central African Francs). The agent advised they wanted to be paid cash in CFA's. However, the shipping cost from Lome to Durban has been quoted in USD. We are hoping we can do a bank transfer for this larger part of the payment.
This evening we had a simple meal cooked in Poki. Tinned Cassoulet, peas, carrots and mashed potato. Followed by yogurt and chocolate, of which Adam seems to have a never ending supply.
Hits: 79