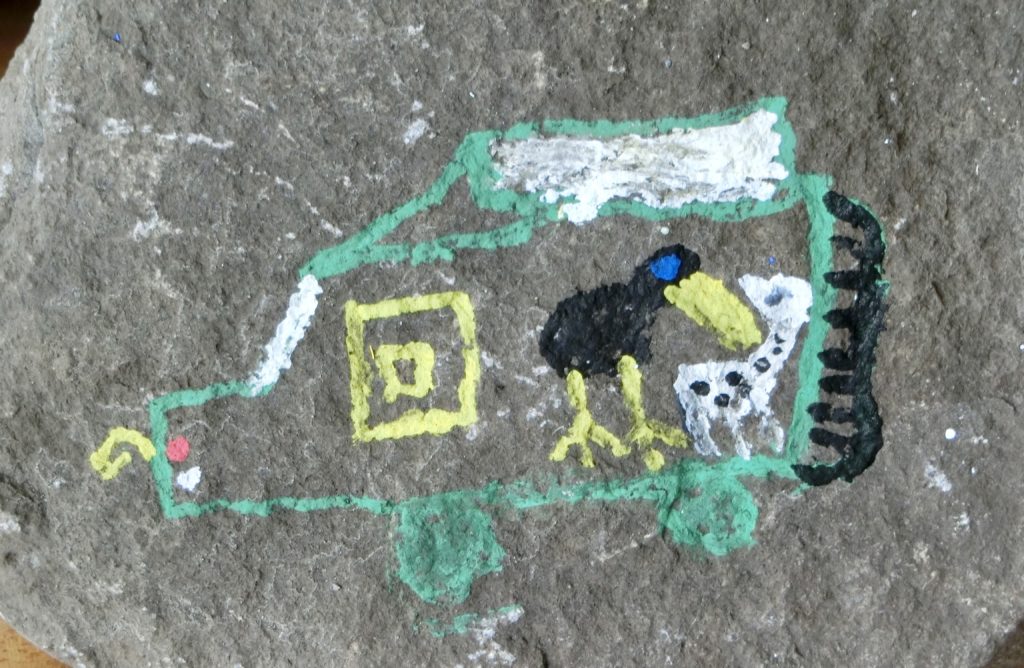 As day 28 in lockdown gets under way, it's time to reflect on activities to date.
Yes, life couldn't be much better for us. The weather continues to be warm and pleasant. That doesn't mean we are happy about the situation, just accepting it and keeping our heads down, like many of our country folk in NZ, UK and elsewhere.
With Easter weekend over, well nearly over, Jen and I decided to head into the township to test the ATM for funds. After paying our rent for the last two weeks, we were skint. Not a razoo to rub together and food almost exhausted. We had been eating pasta, black beans and rice and scraps but we had just enough porridge for breakfast and that's the most important meal for me anyway..
There were not many people on the track, which is an apology for a road, linking the camp to the town. The few we passed kept their heads down and were either wearing face masks or holding a cloth over their nose and mouths. A wave in passing only elicited a grunt in response, or nothing at all. The people are wary. Yes, we wore our own new masks provided by Pierre.
Some of the shops and stalls found open on the last visit, were closed but most importantly the sole ATM was stacked with crisp new banknotes which allowed us to shop. Jen was sure the cash machine would be empty after Easter. The little supermarket, with aisles only one person could enter at a time, was well stocked. The Chinese owners know how to do business. Everything on the list was acquired at a cost of 620 Quetzals about $132 or £65. Not cheap and who knows what we were paying per item as there are no prices or cash register tape. Do you remonstrate or question when there is no alternative?! No, we are very grateful and pack the groceries in our back packs and carry bag and start the trudge back to camp.
Before leaving we were warned of the President's decree that people over 65, but quickly amended to 60, should not leave their dwellings!! It's all right for Jen but how could I pass! With sunglasses on and my Outback Australia cloth sun hat pulled down low, who would know…:) Nobody challenged us on the way into town but on the way home there were two police stopping everyone asking for passports etc! Luckily being early we avoided that impediment and strode past the police checkpoint without being challenged.
Days are spent lounging under a palapa reading and listening to Radio NZ National to get the feeling of home. After enjoying the book 'The Andes', Neal sent me 'The Complete MacAuslan' by George MacDonald Fraser, via eBooks. There are not many books I read that I don't enjoy. This one had me laughing my head off. This author also wrote the Flashman series. Steve introduced them to me many years ago. Irreverent military humour would best describe them.
Fortunately Sarah has a Kindle so now I'm reading 'No Way Down': Life and death on K2' by Graham Bowley. A very different read. Mountaineering books have a certain edge. Gripping. If you have read 'Touching the Void' or 'Into Thin Air' you will know what I mean.
Our social activity included a Pot Luck dinner under a palapa and everyone contributed from diminishing larders. Josh, one of the Americans living in his Mercedes Sprinter van, arrived with a cooked chicken and roast vegetables. Most of the 20 people present had a taste at least. There is great camaraderie here.
Last night we were treated to a 'Movie in the Park' with people lying on blankets, rubber mattresses and deck chairs. Oliver and Anja, a German couple with two kids, Charley and Jaxon's age, provided the large screen, strung between their and Sarah & Tim's large Mecedes campers, and projector. The film, Samsara, the sequel to Baraka. A thought provoking cinemotographical masterpiece, without narration, provided by Josh via iPhone. Phil, another American, provided the sound system. Rain threatened at one point, but didn't interrupt the viewing. With the world healing during lockdowns how can we avoid this headlong rush to self destruction when the lockdowns are lifted????
Jen here :
I am wondering if Dennis has left me anything to write about. I think he is being mean to me regarding my provisioning and cooking skills. He's not lost any weight..:) It's not entirely correct either about porridge being my favourite meal of the day! We have not yet been reduced to eating "scraps". I think what he was referring to were "left overs' and there were no complaints at the time. He's being mischievous, as usual.
There is not a lot to report on the gardening front. We are watering the plot every day. There are signs of shoots emerging, but I fear they are weeds. They are coming up all over the plot and not in regimented rows. We do have some success in the indoor egg box planting though. A few tomatoes are sprouting. Hopefully we can keep them alive and don't drown them with overwatering, or let them dry out completely.
Yesterday morning we had a group photo shoot on the grass between the campers. Josh and Phil used their drones to film us lying on the grass and forming words, like 'LOVE' and 'HELP' and making shapes. Not surprising the time passes quickly, most of the time, with all these activities!
This afternoon we are organising another quiz. This time it will be general knowledge. We are holding it earlier and have included some children's questions as well, to make it more inclusive.
Dennis has mentioned some of the restrictions here, but the President's most recent decree actually made things tougher. The ban on using the lake has been extended and the non-movement between states is to remain in place. There is a very hefty fine in place too, for not wearing a mask in public, since Monday. Asking the oldies to stay inside is also new.
Today's excitement is the expectation of the arrival of the fruit and veggie truck. It was due at 11am, but is apparently so heavily laden it can only travel slowly. It's now due at 1pm, in 5 minutes time, so I will wish you all well, wherever you are confined and leave you here.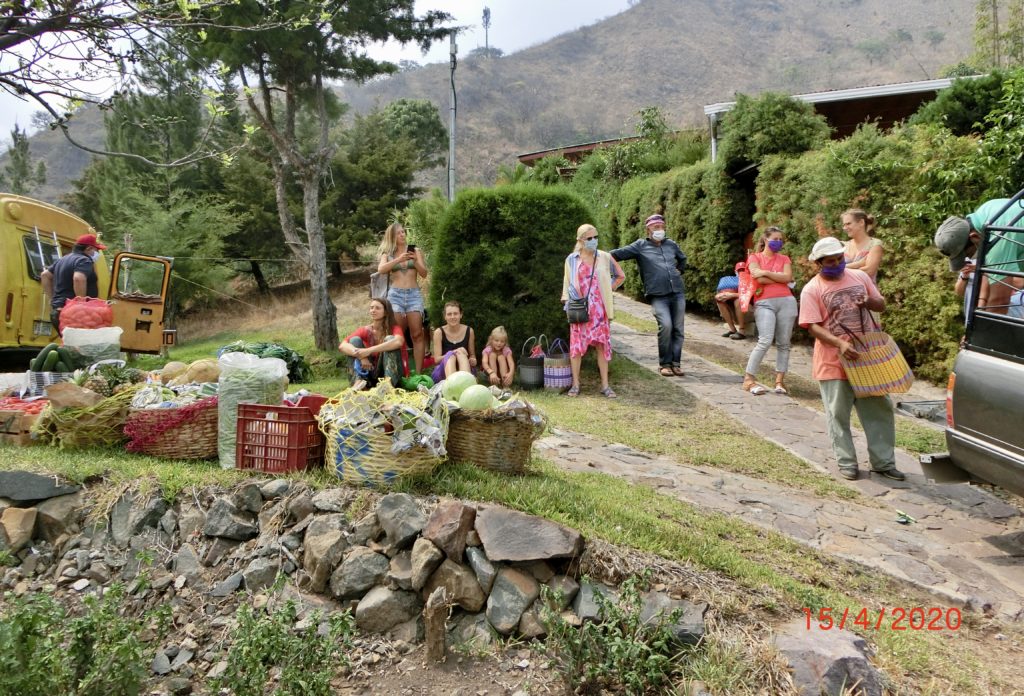 Hits: 72